Awish to return is the best compliment a tourist can offer. Asking friends about Malta, I discovered they'd all become regular visitors to this beautiful and heroic island perched south of Sicily at the centre of the ancient trade routes of the Mediterranean.
One of the island's fondest fans is a former pilot who first arrived there during the Second World War, when Malta - an essential British naval base and under constant attack - won the George Cross for bravery. Chums joke he's still looking for the leg he lost in Valletta's Grand Harbour. He just says he loves the place. So does Meghan Markle, who came here in 2015 to check out her Maltese ancestry and found herself wanting to stay.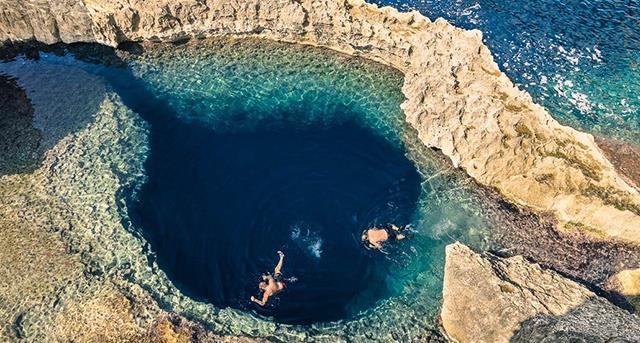 Enjoy snorkelling in the quiet rock pools of Malta
PARADISE FOUND
A three-hour flight from the UK, Malta features year-round sunshine, delicious food (like Meghan, I loved the rabbit stews and fresh fish) and an amazing history. People first arrived in Malta around 5,200 BC and formed farming and fishing communities. The island's temple period started around 3,600 BC, a thousand years before the first pyramid was built.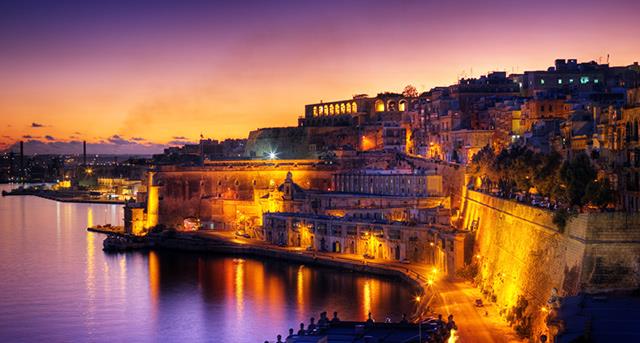 Valetta: the must-see capital of Malta
UP FROM THE ASHES
Bombed to smithereens during the Second World War, the capital Valletta has finally been restored to picture perfect glory, ready for its reign as this year's European City of Culture.
Elegant old townhouses have been converted into boutique hotels. We stayed at Ursulino, where a roof terrace offers views across the enormous harbour to the ancient city of Birgu.
Ferried over in a gondola at dusk on our first evening, we joined crowds exploring Birgu's narrow streets by candlelight. All electricity is turned off for this one night in the October Festival when house-owners open their doors, musicians rove the streets and actors stage impromptu plays.
It was like stepping back in time to when the Knights of St John took refuge here. Exiled from Rhodes, Birgu was where they first built their lavish palaces during the three centuries they governed the island, defending it from naval attack by the Turks in the Great Siege of 1565, a battle you can safely relive on-screen as part of the well-designed Malta Experience.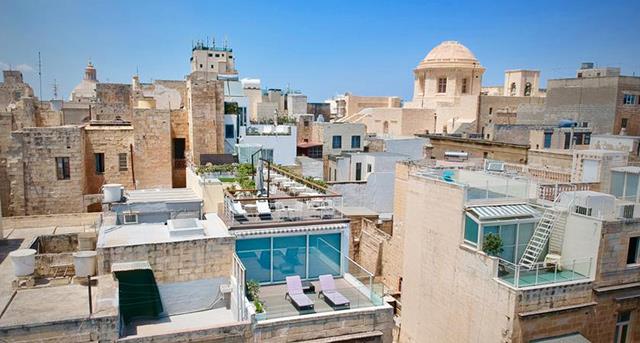 Views from the roof terrace at Ursulino
There's no escaping Malta's heroic past. Every day, cannons fire a salute across the harbour to honour the Knights. One of the world's biggest and most comprehensive armouries, spreading out along a vast corridor of the Grandmaster's Palace in Valletta, displays an awe-inspiring array of weapons from that famous siege.
Any visit to Malta should include a trip to the ancient city of Mdina, the backdrop to movies such as Gladiator and Troy, and TV's Game Of Thrones. Visiting film stars love to wallow in the laid-back luxury of Mdina's sumptuous Xara Palace Hotel.
Stunning Marsaxlokk - a little fishing harbour with a lovely outdoor market
WHERE TO GO
It's worth taking time to enjoy the lovely views over the Mediterranean from the towering Dingli Cliffs. The little fishing harbour of Marsaxlokk - be thankful all the islanders speak flawless English - boasts a cheerful outdoor market where you can buy lace, silver earrings, salted capers and even a fresh tuna head, neatly severed for you by a fisherman's wife.
The side trips add colour and fun. But Valletta is where you'll want to idle time away, strolling down café-filled streets while you discover more about Malta's amazing past.
DINING AL FRESCO
Restaurants played a large role in our five-day visit. My favourites were the outdoor cafe-style eating places centred around one of the two main streets that run the entire hilly length of Valletta.
There was plenty of time to sit and watch the world go by, including the unforgettable spectacle of four Segway-mounted policemen coolly rolling past as the advance guard for their president's black Daimler.
If you want to be sure of a welcome abroad, look no further. The George Cross symbolises a friendship with Britain that thrives as much today as it did during the Second World War.
First published in the Mail on Sunday -  June 2018
More articles below...