Even in the communist era, Yugoslavia attracted holiday-makers in large numbers from western Europe, including a devoted following from Britain.

It was in marked contrast to the likes of East Germany or Romania and other Russian-dominated countries which were far from being contemplated as holiday destinations.

But Yugoslavia's then ruler Marshal Tito understood the concept of a market-based economy and often upset Moscow by running his country on a communist model very different from the Soviet-approved version.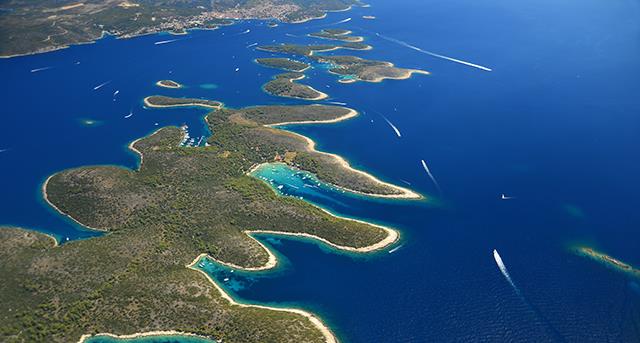 Many of the 1200 islands are no more than blobs of rock unspoiled by hi-rise hotels
More than Dubrovnik and Split
Many British visitors flocked to Dubrovnik and Split in those days. After Yugoslavia dispensed with communism the whole region faced a decade of strife which meant a hiatus in travel there - but with peace, the independent country of Croatia was to emerge with Dubrovnik and Split quickly reclaiming their status as star tourist attractions.

And it rapidly became apparent there was much more to Croatia than most realised. For a start, it has more than 1,200 miles of coastline and 1,200 islands. Most of the islands are just blobs of rock in the Adriatic, but of the 50 that are inhabited several are destinations in their own right. Hvar is a perfect example.

What they all have in common is that they have come to the package holiday party very late. For many of the islands it's not just that the Tito regime didn't develop them as holiday places, visitors were actually banned: Tito feared a seaborne invasion (from the West and probably the East, too) so there were elaborate early-warning stations and other defensive structures intended to protect Yugoslavia.

Even today, on many of the smaller, uninhabited islands, visitors are not allowed to stay overnight - but this is now for environmental rather than defence reasons.

So the unexpected benefit of this is that while many other Mediterranean islands were throwing up tower-block hotels and ploughing up vast swathes of countryside to build airports, Croatia's islands escaped the worst excesses of modern tourism that can mar some destinations.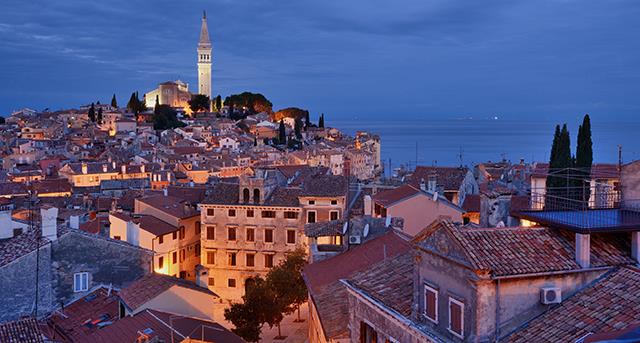 With its narrow streets and sunburnt buildings, the ancient town of Rovinj resembles a mini Venice
This nation's charm resides in its natural, unsophisticated but thoroughly stylish ambience. Many of the island towns are perfect gems - including places such as Sibenik, which is an architectural treasure trove.

Pride of place here goes to the Cathedral of St James, built in stone between 1431 and 1536. Sibenik, like the Swedish capital Stockholm, is built over an archipelago. The city is an intriguing maze of narrow alleys and squares with a host of fascinating small shops and fine places to eat.

Rovinj nestles in an arm of the Adriatic where Croatia meets Italy. It has the look of a mini-Venice with narrow streets of sunburnt buildings dominated by the campanile of the Church of St Euphemia.

Another delight is Trogir, set on a small island between the Croatian mainland and the island of Ciovo.

Founded by the Greeks, it was later influenced by the Romans and Venetians.

It is a wonderful mixture of churches, palaces, towers and fortifications. Its Romanesque-Gothic quarter is one of the best-preserved in all of Central Europe.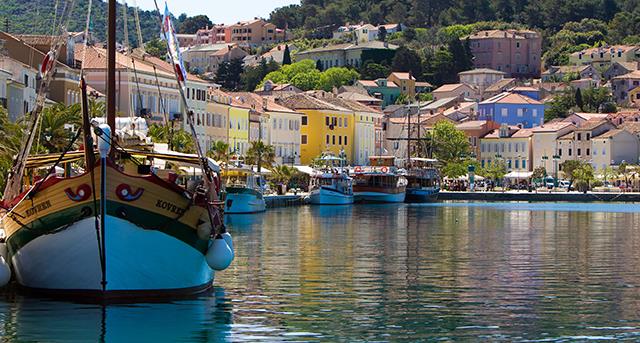 The quaint fishing village of Mali still holds an ancient charm
An ideal hide-away
One of my favourite places is the former fishing village of Novigrad: the perfect away-from-it-all place to enjoy peace and quiet. If you're looking for a busier environment then head for Dubrovnik, the famous walled city that found itself on the front line of the civil war in 1991.

Like Venice, you have to see Dubrovnik to understand its attraction. The churches, palaces and ramparts are remarkable, with style and history combining in perfect harmony. There are lots of bigger resorts that offer a base for a beachy holiday. It is hard, however, to resist the attractions of Split.

The town offers a pedestrianised waterfront and smart ambience.

The stunning palace of the Emperor Diocletian is in the centre, where you can shop in an underground palace complex or sip cocktails within arm's reach of ancient columns. Perfect. 
First published in the Mail Online - January 2019
More articles below...