Home to luxury labels such as Prada, Versace and Armani, Milan regards itself as not only the fashion and design capital of Italy, but also the world.

This city of 1.3million in Lombardy fizzes with energy. Rome may be revered and Florence feted, but it's this spirited northern powerhouse that dominates Italy's commercial and cultural life. It's perfect for a city break.

Milan is one of those destinations which is great to visit at absolutely any time of year - there are wonderful things to see and do all year round. And Linate and Malpensa, the city's two main airports, are well-served by flights from a number of UK airports.
SHOPPER'S DELIGHT
Designer Giorgio Armani, once a medical student in Milan, is lauded as the unofficial patron saint of shopping. As well as the boutiques of Quadrilatero d'Oro, you should always find time for 10 Corso Como, in the Brera district. The store celebrates fashion, art - and great espresso.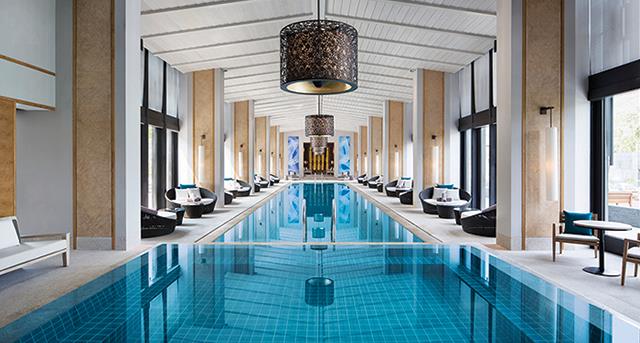 The indoor pool at the wellness centre in the Mandarin Oriental
You are certainly spoilt for choice deciding where to stay. There is a superb range of accommodation, as you would expect in a cutting edge city of fashion and culture such as Milan.

On the luxury side, the Mandarin Oriental is well placed for sightseeing and shopping. From its location on Via Andegari, it is no more than five minutes' walk to the historic centre.

It does have one rather special and incredibly stylish suite, the Milano, which has original furniture by 20th century artist Piero Fornasetti - but booking this room would be a rather major decision, at 6,500 euros a night!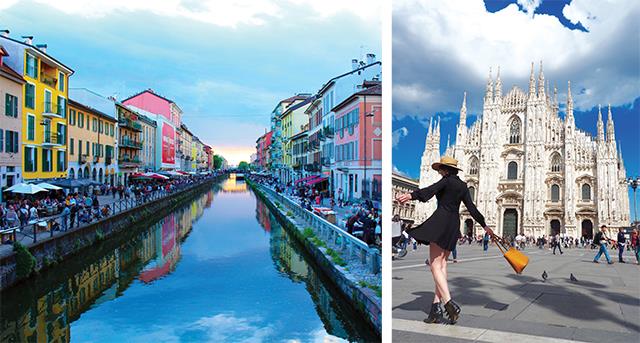 Iconic views and the Duomo di Milano
TAKE IN THE SIGHTS
The city is compact enough to explore on foot. There is no better starting point than the Piazza del Duomo, where visitors marvel at the white marble facade of the landmark cathedral. It has more than 2,000 marble saints, 135 spires and 95 gargoyles.

The lift that whizzes you up 354ft to the roof terraces where, on a clear day, you can see all the way to the Matterhorn, just across the border in Switzerland. You'll also be close to the golden Madonnina, the statue of the Virgin Mary that sits atop the main cathedral spire.

After the Duomo, cut through the elegant glass-roofed shopping arcade, the Galleria Vittorio Emanuele II, and you'll find yourself outside La Scala, Italy's greatest opera house. I was lucky enough to catch Mozart's Don Giovanni and Donizetti's Anna Bolena.

Leonardo da Vinci painted The Last Supper (Il Cenacolo) on the refectory wall of the convent of Santa Maria delle Grazie, between 1495 and 1497.

Like the city itself, conquered by successive French, Spanish and Austrian armies, it has suffered assaults on its dignity. In the 17th century, a rectangle was cut in the bottom of the painting to make a door to the kitchen; later Napoleon's cavalry used the room as a stable.

None of these insults, however, diminish its power to move most who view it to deep feelings of emotion. Its attention to detail and sense of reality has an almost cinematographic quality.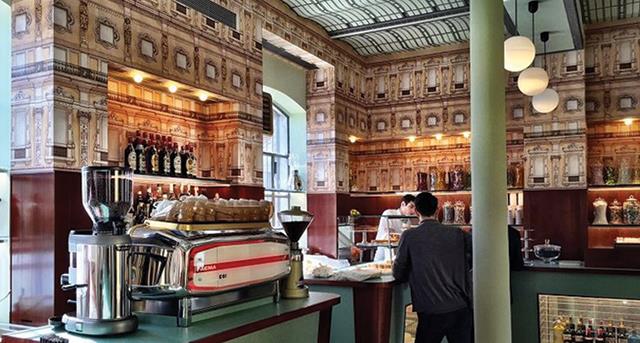 Instagram-worthy interiors at Bar Luce
The next stop for art pilgrims is the splendid Pinacoteca di Brera, home to Raphael, Titian, Caravaggio and Bellini. That the gallery boasts so many masterpieces is thanks to Napoleon, who created his own mini-Louvre by plundering art from all over northern Italy. Hardly a praiseworthy method of creating this treasure-house, but one from which art lovers and the city itself have benefited hugely.

Even if you have a tight schedule of sights to see, do make time to linger in front of Mantegna's Dead Christ, one of Italy's most famous paintings.
DINE IN STYLE
Milan is the spiritual home of ladies who lunch. Unlike their New York counterparts, these women really do love to eat and haunt the Mandarin Bar and Bistrot.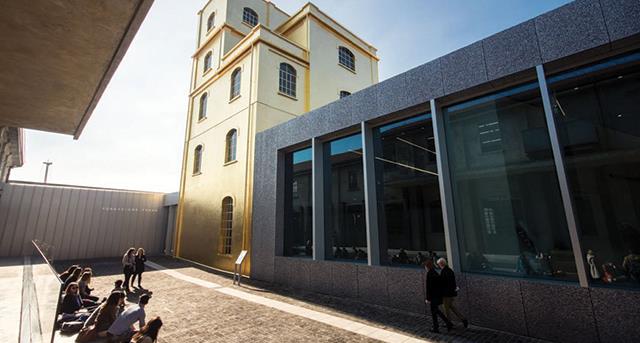 Head to The Prada Foundation for some art and culture
The Milanese excel at pre-dinner drinks — aperitivo with stuzzichini (nibbles). For pure glamour, head south of the city to The Prada Foundation.

The fashion house converted a former distillery into the swankiest of museums. You can tour the galleries before hitting  , designed in retro style by film director Wes Anderson.

For a great view of the city, visit Il Bar at the top of La Rinascente department store. Arrive before sunset and watch the Duomo's Gothic facade turn from white to pink then orange.
First published in the Daily Mail -  July 2017
More articles below...