Value for money and good old fashioned, customer service
Did YOU say that after your last holiday?
Here's how to make sure you do about your next...

In his five star, Trustpilot review C. Watts says:
'Excellent customer service one again. Will not book a holiday or flight with anyone since first used them a few years back. Efficient and a pleasure to deal with. First class.'
Keith Betton is a former Head of Corporate Affairs at ABTA. He says:
'You are the only travel agent I use. And if you Google my name you'll see that I was at ABTA for 20 years - so I know a lot of travel agents. Good service is hard to find, so I am very happy to recognise it.'
And Mark Trasler Wingett said:
'We've been booking our holidays with them for over 10 years now... we've had 2 holidays a year, we wouldn't go anywhere else. It is comforting to know when we are spending so much money, it's in very capable hands and helps us to relax and enjoy our holiday.'
What's more, if you read some of the other testimonials we have on Trustpilot – where 98% rate their experience as 'excellent' – you'll see reviewers actually competing to be our longest standing customer.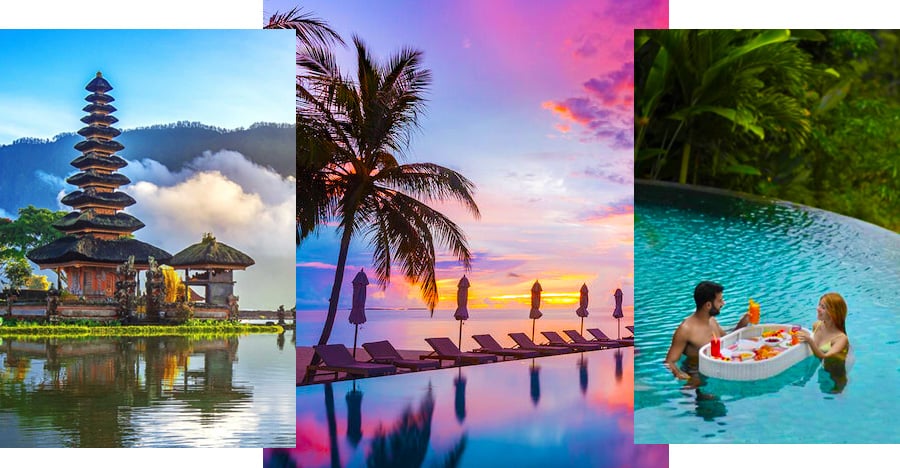 What makes people do this?
To discover for yourself, just dial
- your call will be answered within 5 seconds.
Or keep reading to find out more...

For the past 43 years, DialAFlight has been the preferred travel agent for over 290,000 customers every year.

I'll tell you why:
'Everything about your holiday, from the moment you first call...

'... while you plan and book... when you're away... right until you're home again...

'... is taken care of by your personal Travel Manager. Although calling them your 'concierge' will give you a better idea of the level of service you'll enjoy.

'No matter what you want to know, or what help you need, make just one call and you'll have all the answers.

'And I promise your call will be answered within 5 seconds.'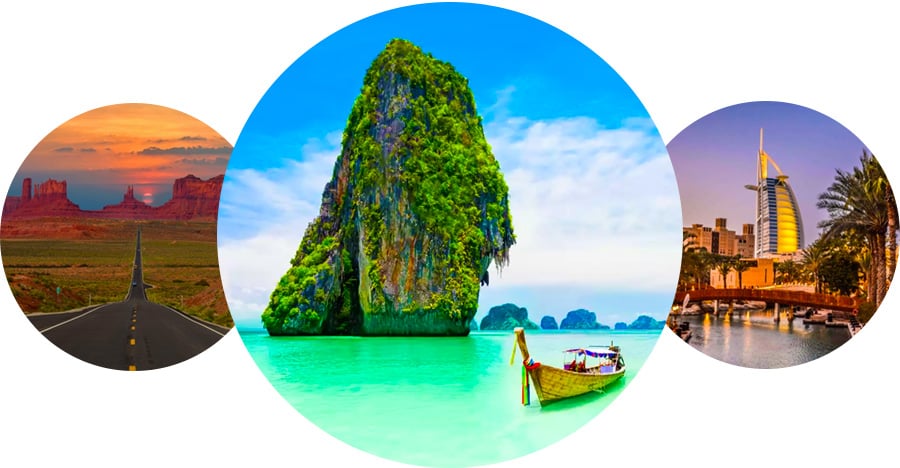 How are we able to look after you like this?
Let me answer this question by asking you one:

Who would you rather organised your flight or holiday – the time you'll make some of your most special memories?
Someone who knows a

bit

more than you. Who has, perhaps, just spent a little longer reading the same brochure or website you have.
A computer sitting somewhere in cyberspace. The 'brain' behind a faceless, online travel retailer. Where you are merely a booking number.
How about someone who's been round the world - twice...

...stayed in the same resorts and hotels they're recommending to you... taken the tours and trips... flown with the very airlines being suggested...

And all this not because of an expensive company training scheme. But thanks to the airlines themselves, who queue up to ensure the person you're dealing with has experienced all this for themselves.

But incredible, first hand knowledge is still not enough... who you book with must come from a company where customer service is a core element of the culture.

And they need years of experience. So they don't even have to think about giving you great customer service, it comes naturally.

Our Travel Managers have been with us for an average 15-20 years.

This is why our customers trust us.

And not just for their own holidays. Many run successful businesses and have us look after all their company's business travel too.

Even travel experts like Kelly McNish turn to us:
'The brief I gave to Dexter was "we want a city break followed by a holiday searching for orang-utans and finally a beach holiday" from then on I got all the options without having to search myself.

'Our 3 centre holiday was fabulous and we loved all the hotels recommended by Dexter and the travel arrangements in between locations was seamless.

'I'm an ex-travel consultant and am totally happy to finally sit back and let someone else do the work.'
Call us on
and enjoy the detailed attention you'll get.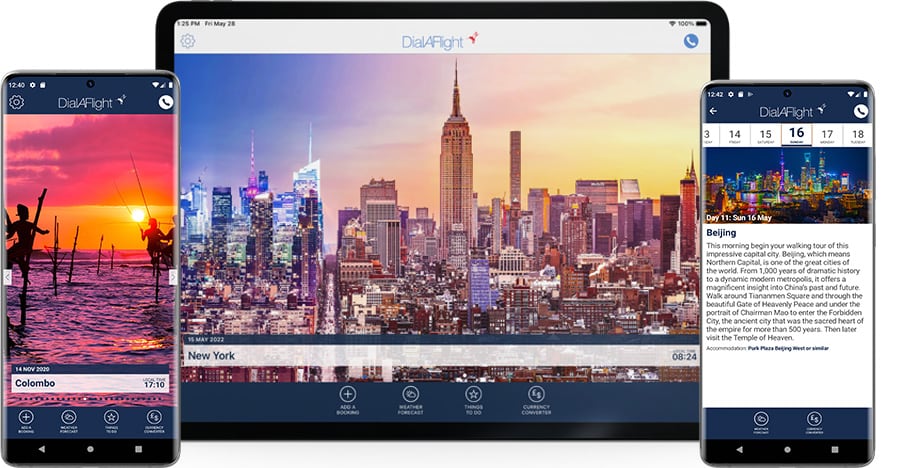 Good old fashioned customer service – now with modern technology
Once you've booked with DialAFlight, download our free app to your phone and you'll find all your travel plans in one place.

Your comprehensive itinerary includes all your hotel and travel details - automatically updated to give you the latest on any flight delays or amendments.

Moreover, your personal electronic travel guide includes:
Local weather forecasts
Currency converter
A guide of things to do in the area
...and much more.
'I asked Tristan for help in putting together a flight itinerary over eleven weeks to Singapore, Australia and New Zealand.

'The deal he came up with was far better than those of DialAFlight's competitors.

'I used the app to keep updated on flight schedules and to do online check in. All of the seven flights went as planned.

'Best of all, Tristan was outstanding in his knowledge of the business, his advice and his outstanding customer service - even telephoned me the week before travel to check all was ok.'
- Mr Thompson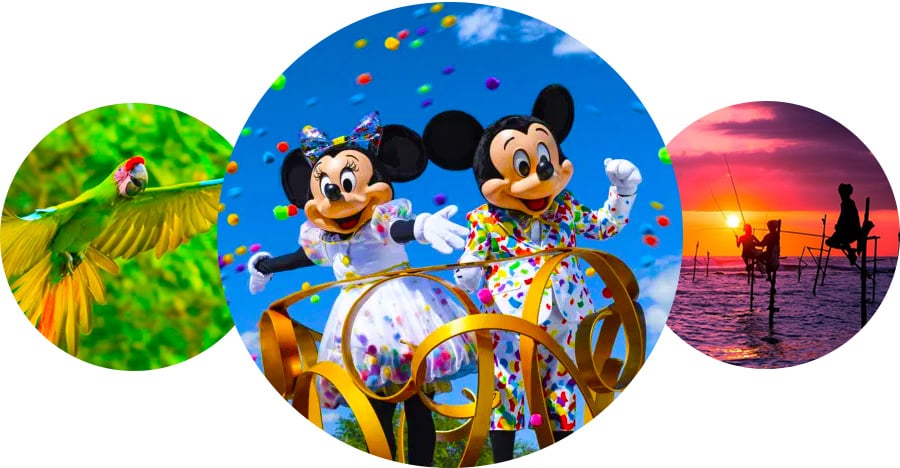 Best value may not always be the cheapest
You wouldn't cut corners on making memories you'll treasure forever.

Yet this is exactly what people risk doing when they look for the cheapest price for their holiday.

To be the cheapest usually something's had to give. Meaning the picture you've been sold, daydreamed about, is unlikely to become reality.

And by then it's too late.

But, of course, you don't want to pay over the odds for your trip either.

So how can you be confident you're getting your perfect holiday at the best value?

Thanks to our multi-million pound buying power, we negotiate our contracts with all the airlines and many hotels, directly.

Smaller companies are forced to use third parties who are more expensive - quite understandably they need to make a profit too.

(As well as getting better prices, going direct gives us more control over your whole experience.)

See for yourself just how good DialAFlight is by calling us on
.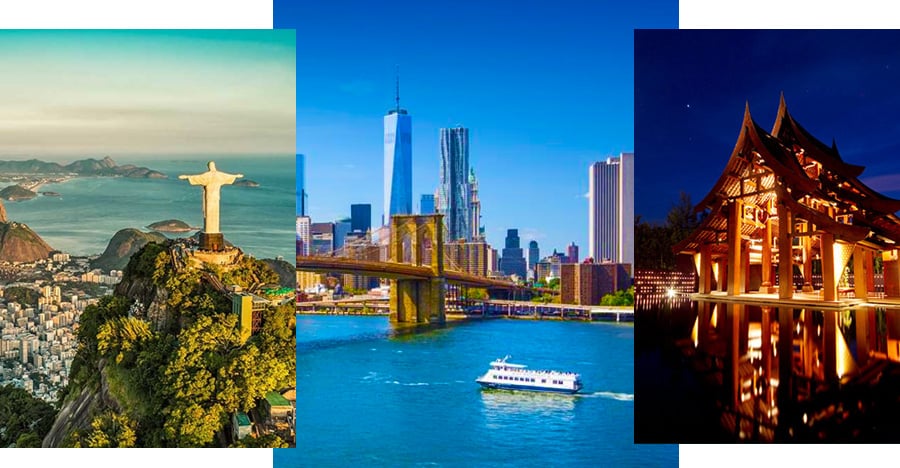 "Secret" airline fares
Most people – perhaps you too – only know about four booking classes on a plane: economy, premium economy, business and first.

Which means you're likely to be surprised when I tell you most airlines have another 20 secret classes.

Your average travel agent will never see them. Nor will you find them at online travel sites – all they do is scan airline websites.

However, thanks to our great relationships with the airlines we do see them – for example, we have a direct connection into BA's computer - and it's you who benefits from these exclusive fares.

What are these hidden classes?

There's not space to explain them all. Some – such as a special rates for film crews travelling with lots of equipment – are probably irrelevant to you.

Though others will definitely save you money. For example, we're able to use a special class if you we book your flight with a hotel, or car hire – there's a massive saving over booking them separately.

(Don't worry. Whatever class we use your 'Air Miles' are automatically added to your booking.)

But this is only one of the many ways we save you money:
'The service was first class.

'Not only was it much faster than trawling the internet but when looking to see how much MORE we paid for the service by using DialAFlight we found we had paid significantly LESS even though it included car hire for 14 days.

'So no more trawling the internet for us and we recommend you do the same.'
- Ann P
As you can see, book with DialAFlight and our buying power and insider knowledge ensures you always get the very best value – but we may not always be the cheapest.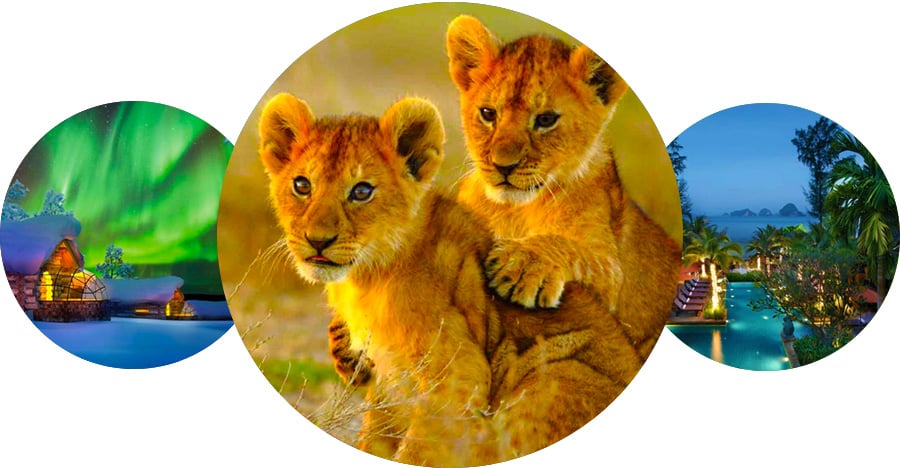 What if something goes wrong?
Firstly, your booking is protected by ATOL and / or ABTA.

But that's not all...

We also use a Client Trust Account which means your money is in a special account until you travel.

You've read the stories, I'm sure.


What about while I'm away?
Your flight or holiday is supposed to go without a hitch.

Sometimes the weather, or something else has a different idea. It's only then you learn what your travel organiser is made of.

With your DialAFlight emergency phone number you have help all day, every day you're away.

And should you call, you'll speak to one of us - not an outsourced service like most other companies use.

Just ask Heather Rodgers:
'When we were in Florida hurricane Irma struck and flights were cancelled with nothing from the airline except a text saying "flight cancelled", DialAFlight were calling us and sorting our flights for us to be repatriated.
Or Richard who wrote this on Trustpilot:
'Great service you can rely on when the weather throws a spanner in the works and your flight is cancelled. I was quickly and efficiently booked on the next flight from Calgary to London unlike those who had to wait for Air Canada to find an alternative route.'
I hope you'll never need to use the emergency helpline. But if you do, I guarantee you'll be relieved you booked with DialAFlight.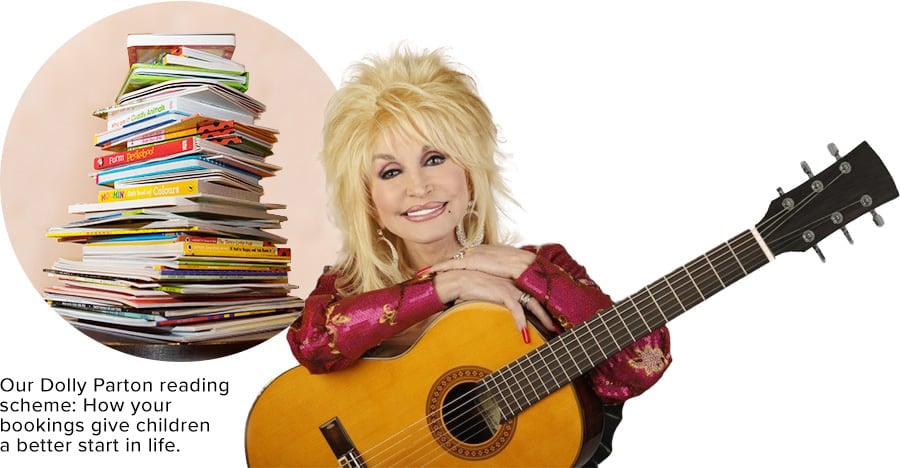 Doing even more than making your own magical memories
Doing even more than 'just' booking your business travel

Book your business travel with DialAFlight and it's not just you who benefits - you do something truly wonderful.

You support our book reading scheme, run in conjunction with Dolly Parton - yes, the Dolly Parton.

We help thousands of children who have had a tough start in life to learn to read. Each month 10,057 books go to children in Southwark - one of London's poorest boroughs. Another 3,523 to children in care throughout the UK.

Every month until they're five each child receives a book building them a library of up to 60 books. To date, thanks to companies like yours, we've sent out 532,768 books to give children a better start in life.

Read more about our reading scheme here.
So let me remind you of the reasons to call me and talk about your next flight or holiday:
Good old fashioned, tailored customer service
Best value for money
Expert, personal Travel Manager
All your travel plans – automatically updated - on the DialAFlight app
24/7 emergency helpline
All bookings ABTA / ATOL and Client Trust Account protected
Any Air Miles automatically added to your booking
And Your booking helps give books to 13580 each month who have had a tough start in life.
Discover and be delighted by all of this for yourself. Simply call
- I or one of my colleagues will answer within 5 seconds.
Why not do it now, before you put this letter down?