Client Login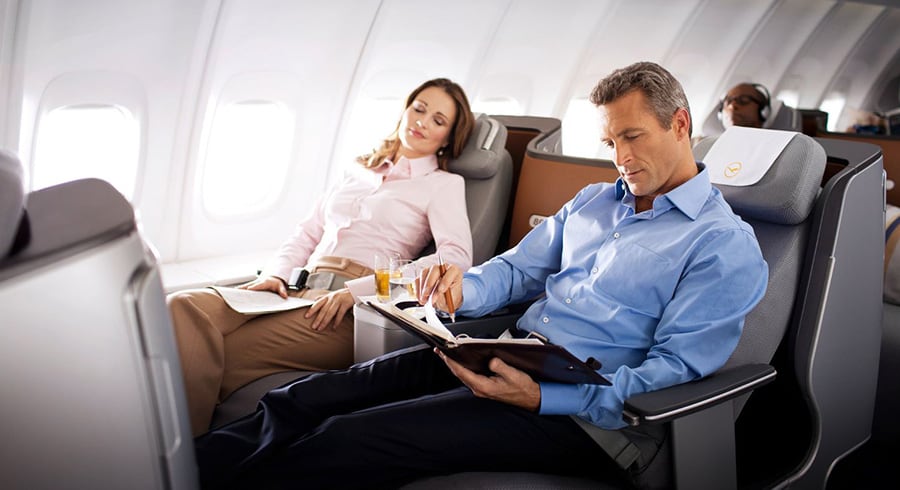 Here's why working with DialAFlight
is right for YOUR business
When booking your company's business travel, the right people are not always the cheapest.

No, the ones you want to work with give the best value for money and good old fashioned customer service.

The kind of people who - when you put the phone down - you know will take care of it; that there's one less thing for you to worry about.

Or, if you're Ellie Byrne from Thames TV, almost 200 less things for you to worry about...
'Moving nearly 200 crew members overseas during a pandemic was made easy with the 24-hour support and knowledge provided by DialAFlight.

'They dealt with all our constant last-minute changes and endless flight cancellations providing us with the best re-routing options and often gave us better quality updates than the airline themselves. We won't hesitate to use DialAFlight in the future.'
Another client, a leading agency designs and organises live events around the world for companies like Google, Coca-Cola and Nike. Here's what their Operations Manager, Marcia Redman thinks about working with DialAFlight:
'You name it, they can source it and at truly comparable prices. Moving large teams of people to events around the world is not easy, but DialAFlight manage it with no complaints.

'Whether long or short haul their attention to detail remains consistent. Nothing is too much trouble or too hard to work around. DialAFlight were nothing short of miracle workers when COVID-19 struck. Absolute legends.'
And how about someone who knows the travel industry inside out? Keith Betton is a former Head of Corporate Affairs at ABTA:
'You are the only travel agent I use. And if you Google my name you'll see that I was at ABTA for 20 years - so I know a lot of travel agents. Good service is hard to find, so I am very happy to recognise it.'
But maybe you're curious why Ellie, Marcia, Keith and the 11,465 testimonials we have on Trustpilot - where 98% rate their experience as 'excellent' - talk about us like they do. In which case, let me tell you...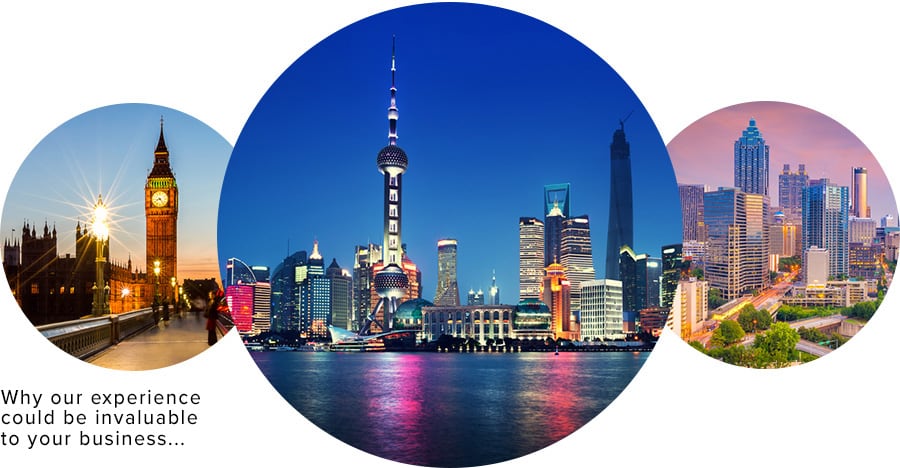 This is worth far more than £420 million to you.
It may surprise you to hear your biggest benefit of working with DialAFlight isn't our buying power - though we book £420 million of travel every year.

It's the travel managers who look after you.

And why their experience is essential to your business.

First of all they've been round the world - twice...

...stayed in the same hotels they recommend to you... flown with the very airlines being suggested.

And all this is not because of an expensive company training scheme. But thanks to the airlines themselves, who queue up to ensure the person you're dealing with has experienced all this for themselves.

But incredible, first hand knowledge is not enough... who you book with must come from a company where customer service is a core element of the culture.

And they need years of experience - so they don't even have to think about giving you great customer service, it comes naturally.

On average our travel managers have been with us for 15 - 20 years - anybody who's any good rarely leaves.

There's one final element to make sure you get the very best service - you always work with the same travel team. This way they get to know as much about your company's travel as you do.

Important details like which of your people are vegetarian, their 'favourite' seat on an aeroplane, whether they need a taxi to the airport and more.

After all, why should you have to repeat all the fine detail every time you make a booking?

Valerie Stanfield of Magellan Aerospace whose clients include aircraft manufacturers, military and space agencies says this:
'DialAFlight has become such an integral part of our business that we would be lost without their travel expertise. We work so closely it feels like they are colleagues sitting in the office next door.

'They have to book extremely complicated travel around the world at short notice and their knowledge is unsurpassed easily offering solutions to the most complex scenarios.'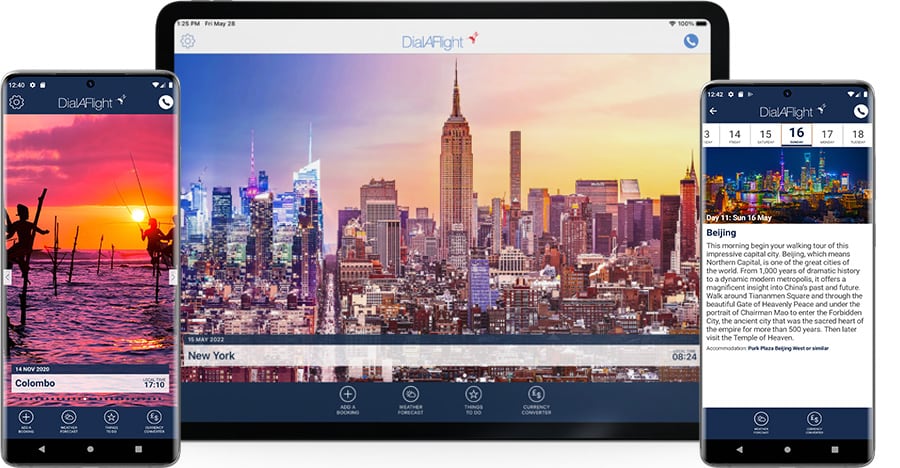 Good old fashioned customer service – now with modern technology
Once you've booked with DialAFlight, you can download our free app to your phone and you'll find all your travel plans in one place.
You can use it to check-in and your comprehensive itinerary includes all your hotel and travel details – automatically updated to give you the latest on any flight delays or amendments.
Moreover, your personal electronic travel guide includes local weather forecasts, a currency converter and much more.
Best value may not always be the cheapest
Of course you don't want to pay too much.
But cheapest most certainly isn't best either. To offer the lowest cost something's usually had to give.
Which means you certainly shouldn't hold your breath waiting for the service you were expecting.
So how can you be confident you're getting your business travel at the best value?
Thanks to our multi-million pound buying power, we negotiate our contracts with all the airlines and many hotels, directly.
Smaller companies are forced to use third parties who are more expensive - quite understandably they need to make a profit too.
(As well as getting better prices, going direct gives us more control over your whole experience.)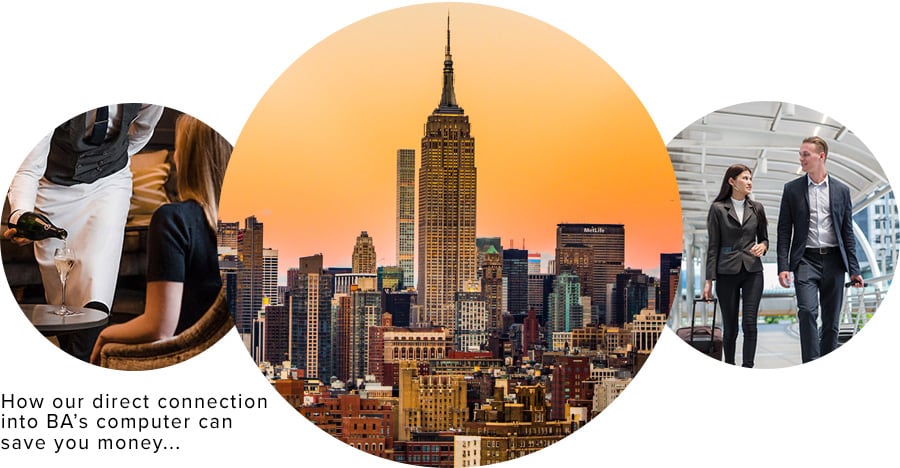 'Secret' airline fares
Most people – perhaps you too – only know about four booking classes on a plane: economy, premium economy, business and first.
Which means you're likely to be surprised when I tell you most airlines have another 20 secret classes.
Your average travel agent will never see them. Nor will you find them at online travel sites – all they do is scan airline websites.
However, thanks to our great relationships with the airlines we do see them – for example, we have a direct connection into BA's computer - and it's you who benefits from these exclusive fares. (Whatever class we use.)
What are these hidden classes?
There's not space to explain them all. Some - such as a special rates for film crews travelling with lots of equipment - are possibly irrelevant to you.
Though others will definitely save you money. For example, we're able to use a special class if we book your flight with a hotel, or car hire - there's a massive saving over booking them separately.
(Don't worry. Whatever class your flight uses, any 'Air Miles' are automatically added to your booking.)
McLarens Aviation provides technical help to aircraft operators around the world. Laura Wharmby says:
'We have been using DialAFlight for 6 years and our dedicated Travel Manager, is always available to help - any time of the day and night.

'His wealth of travel experience has helped us to avoid unnecessary expense and he has actually sourced flights that were not available on the open market, enabling us to make some last minute travel when our competitors were not able to do so.

'If Ted is not available there is a whole team willing to step in and give guidance.'
As you can see, when you book with DialAFlight our buying power and insider knowledge ensures you always get the very best value - but we may not always be the cheapest.
If you'd like us to, we'll send you a monthly report showing how much you saved.
Katie Gareh of Hannam & Partners, a leading investment bank says:
'The service you provide and the trust that we have built up over the years is so much more than buying air tickets at competitive prices.

Everyone is very approachable, proactive and very upbeat. There have been several instances where DialAFlight have got us out of sticky situations overseas.'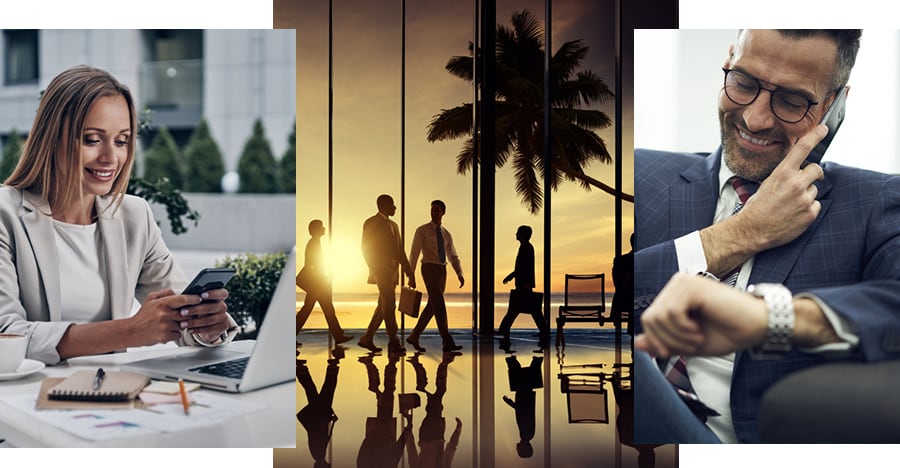 What about while I'm away?
Your travel is supposed to go without a hitch.

Sometimes the weather, or something else has a different idea. It's only then you learn what your travel organiser is made of.

With your DialAFlight emergency phone number you have help 24 hours a day.

And should you call, you'll speak to one of us - not an outsourced service like most other companies use.

I hope you and your colleagues never need to use the emergency helpline. But if you do, I guarantee you'll be relieved you booked with DialAFlight.

Alison Cavener of the Medical Research Network experienced this at first hand:
'We consider DialAFlight to be a strategic business partner, not just a travel agent. And it's not only during core business hours that they have demonstrated their excellence.

'I was in Chicago last summer and BA cancelled my return flight the day before departure. I called the 24 hr emergency number and was so impressed with the person who dealt with my request to "get me out of Chicago asap!"

'I'd never spoken to him before, but it was as if he knew the Medical Research Network and really did care about our plight.

'Flight availability was disappearing before his eyes as all BA travellers were trying to do the same but I felt he was an experienced, safe pair of hands. He was excellent... and got us onto a flight!'
What if something goes wrong?
Firstly, your booking is protected by ATOL and ABTA.
But that's not all ...
We also use a Client Trust Account which means your money is in a special account until you travel.
You've read the stories, I'm sure.
When COVID-19 cancelled people's plans their travel companies offered vouchers or alternative dates. Taking weeks - even months - to give people their money back.
Very few run Client Trust Accounts or have deep enough pockets to refund customers as we did.
So should anything expected wreck your plans, you can be confident of getting your money back from us within days.
In fact we guarantee it.
The International Schools Partnership helps schools find the best teaching staff. They had to get people back from all over the world fast, says Saffron Miller:
'Doug and Scott - our team at DialAFlight - are fantastic, quick to respond, proactively searching out the best deals for us and really flexible with our ever changing needs.

'When the chaos of Covid started, they were especially great - cancelling and moving flights, getting people back from countries about to lock down and very much on the front foot, alerting us to potential problems, rather than waiting for us to ask.

'Considering how busy they must have been at the time, I was particularly impressed that they managed to keep the personal touch and good humour through it all.'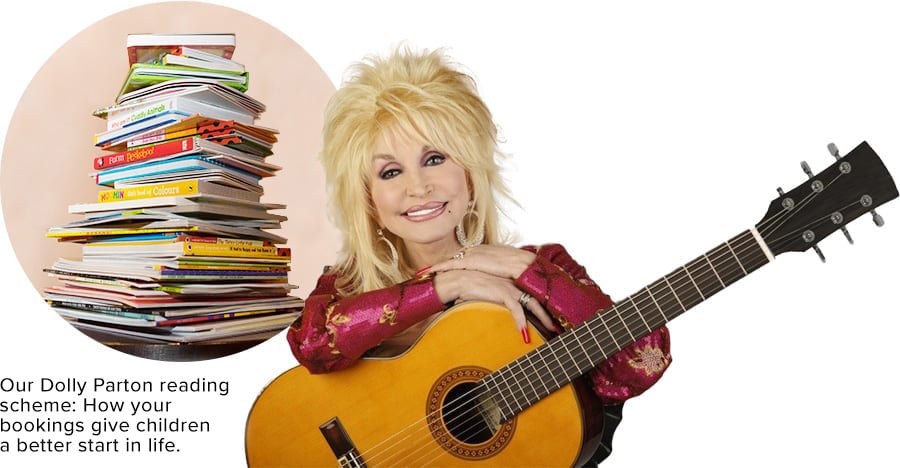 Doing even more than 'just' booking your business travel
Book your business travel with DialAFlight and it's not just your company which benefits you do something truly wonderful.

You support our book reading scheme, run in conjunction with Dolly Parton - yes, the Dolly Parton.

We help thousands of children who have had a tough start in life to learn to read. Each month 10,057 books go to children in Southwark - one of London's poorest boroughs. Another 3,523 to children in care throughout the UK.

Every month until they're five each child receives a book building them a library of up to 60 books. To date, thanks to companies like yours, we've sent out 327,500 books to give children a better start in life.

Read more here.
So let me remind you of the reasons to call and talk about your company's business travel:
Expert, personal Travel Manager
Good old fashioned, tailored customer service
Best value for money
All your travel plans – automatically updated - on the DialAFlight app
24/7 emergency helpline
All bookings ABTA / ATOL and Client Trust Account protected
Any Air Miles automatically added to your booking
... AND your company helps give books to 13,580 children in the UK.
Hopefully, you understand how we make a difference when we work closely with a company. But if you need further convincing read a few more comments and then let's discuss how we can help you:
'Due to the volume of overseas candidates we deploy we rely on good communications and speedy accurate quotes. Max never lets us down and is of a great help to our nursing team'
Simona Bertolo,
Medacs Healthcare
- bringing medical staff from around the world to work for the NHS
'Our travellers often require complex multi-leg itineraries and the team never fails to deliver on cost and creativity! They are efficient, super-knowledgeable and very friendly.
Michaela Halse of
Finlays
, suppliers of tea, coffee and botanicals to brand owners worldwide
'Excellent service from William especially with all the moving parts around coronavirus. The DialAFlight team and our staff work together like a well-oiled machine.'
Jonathan Brown,
The Development Initiative
- helping detect and destroy landmines in hostile or post conflict countries worldwide.
'I always find DialAFlight an absolute pleasure to deal with. Lee in particular is an absolute star! He is so knowledgeable and efficient and because he understands our business and how we operate, he always knows how best to help us.'
Gemma Wiles of the
Endangered Species Protection Agency
- saving critically threatened species including rhino, elephant, gorillas, orangutan, tiger and others.
'We simply haven't been able to find the same personal level of service from any other travel company.'
Emma Crowley,
Geoquip Marine
- whose engineers travel from all over the world to their offshore research vessels
If you want to enjoy the same great value and service as our clients call Paula Andrews, Corporate Relations Manager on 020·7204·6666 for a chat or contact by email.