Overview
A treat for history buffs and nature lovers, as well as anyone who enjoyed cowboy movies as a kid, this two-week self-drive tour heads out from Denver to explore America's Wild West. Along the way you'll take in the unforgettable Yellowstone National Park and Mount Rushmore, as well as ranches and frontier towns, and have plenty of opportunities to learn more about both cowboy and Native American culture and history.
Enlarge map
Day 1
Arrive in Denver,
Your adventure begins as you arrive at Denver International Airport (DEN), collect your car and proceed to your hotel. You'll then have time to explore Denver, a thriving city which retains all the charm of the old West. You may like to stroll through the downtown area to explore the parks, shops, restaurants and attractions including the US Mint, Denver Art Museum and the Colorado History Museum.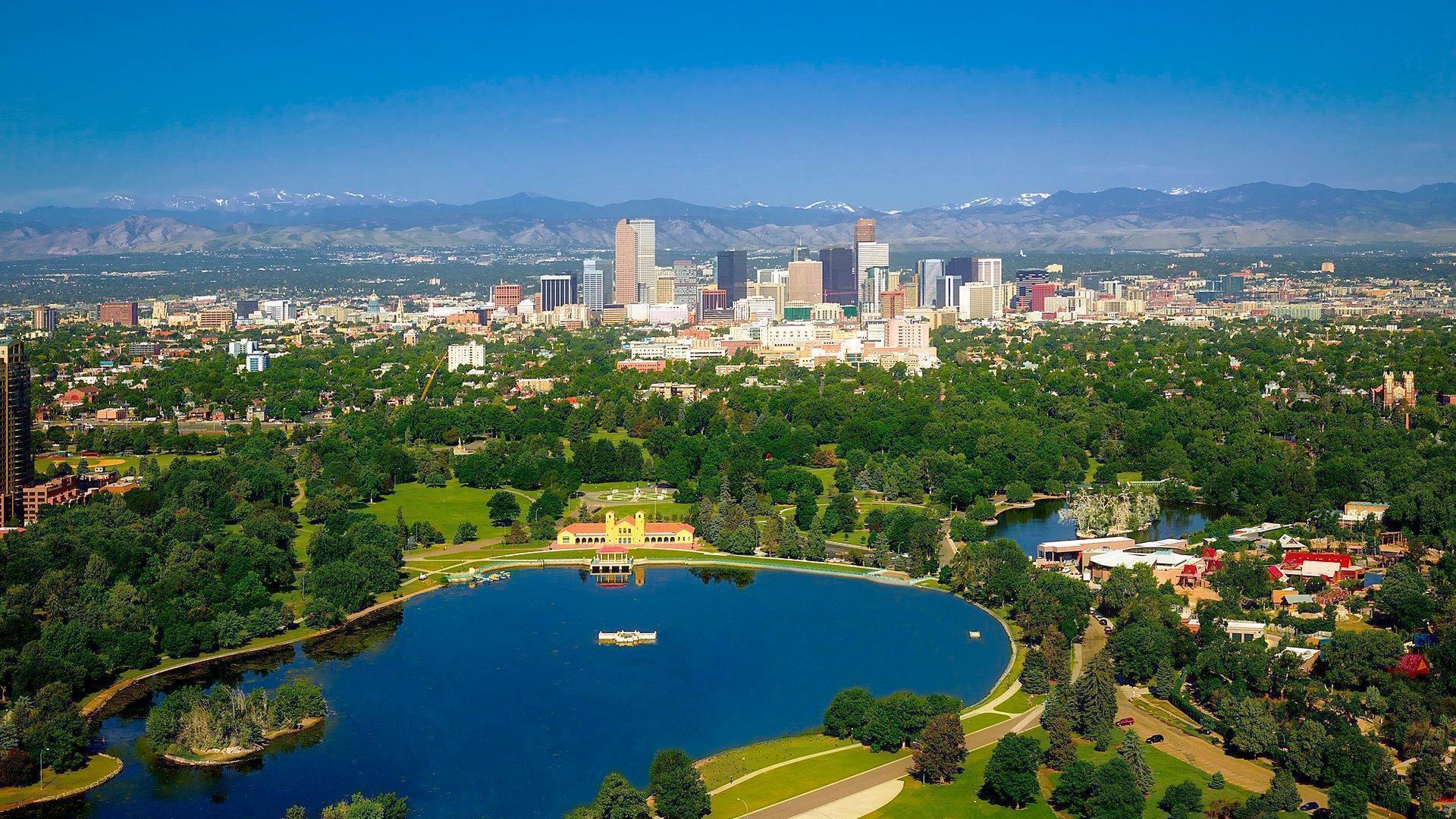 Day 2
Denver – Rocky Mountain National Park – Cheyenne
This morning you'll leave Denver and begin driving towards Rocky Mountain National Park, where you can enjoy the spectacular views of pine forests and fields of wildflowers, as well as wildlife including elk, mule deer, beavers, coyotes, river otters, moose, bighorn sheep and many species of songbirds. You'll drive through the park along Trail Ridge Road, one of the most scenic highways in America. You may like to stop at the Alpine Visitor Center at Fall River Pass, where you can learn more about life on the alpine tundra, before continuing to Cheyenne for an overnight stay.
Day 3
Cheyenne – Hot Springs,
This morning you'll drive towards Hot Springs, South Dakota, named for its healing warm-water springs. Here you can stroll along the Freedom Trail that runs along the banks of the Fall River, taking you under a waterfall. You'll want to browse the unique shops, galleries, coffee houses, book stores and restaurants, and explore the 1890 railroad depot that now houses the Visitor Information Center. Don't miss the Mammoth Site, the only display of mammoth fossils in the US, discovered in 1974, when builders working on a housing project unearthed a seven-foot tusk. This turned out to be the 26,000-year-old grave of Columbian and Woolly mammoths, and 52 have been found to date.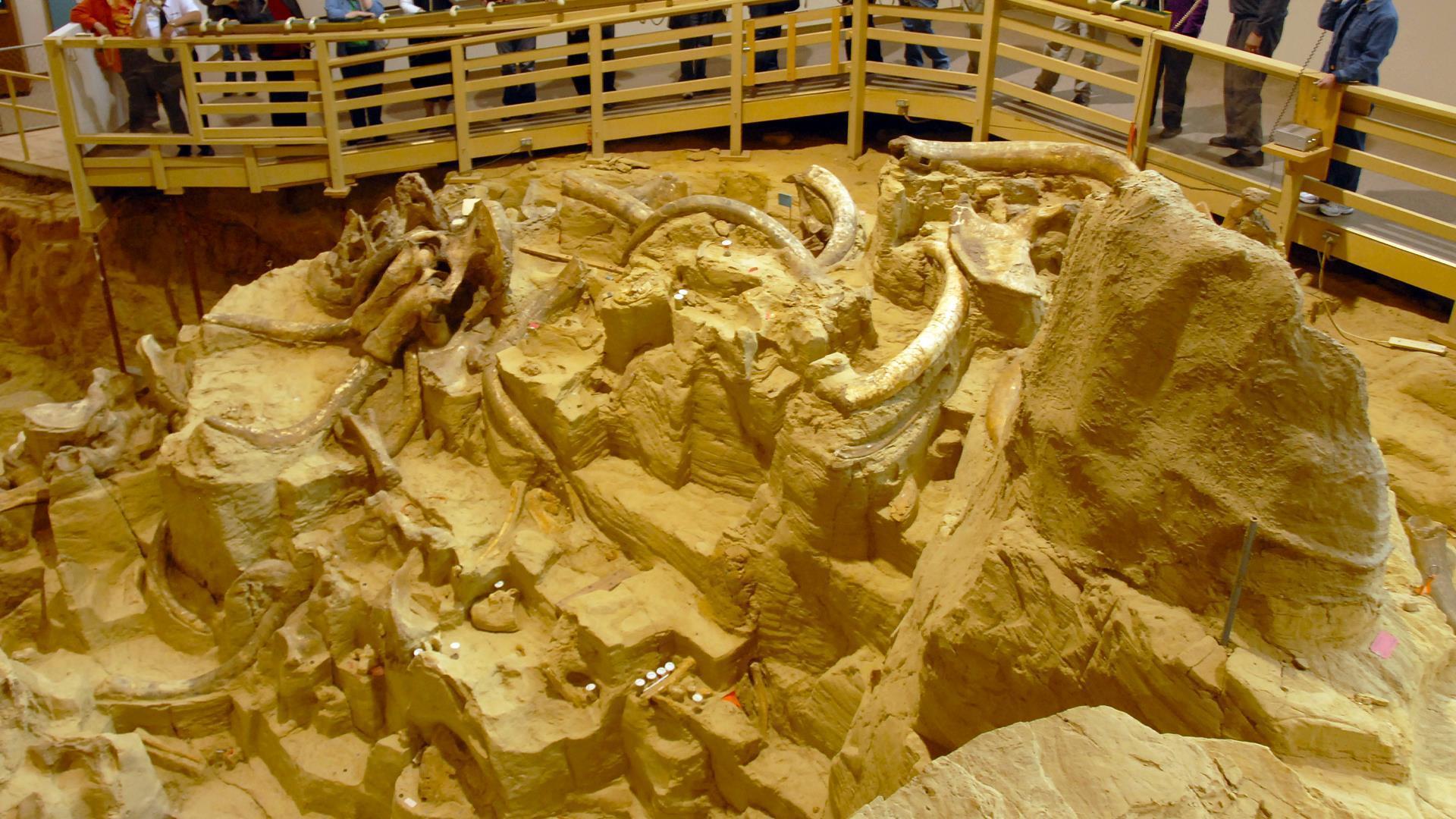 Day 4
Hot Springs – Mount Rushmore – Rapid City
Today's first stop is at Mount Rushmore, to see the carvings of George Washington, Thomas Jefferson, Abraham Lincoln and Theodore Roosevelt. You may also like to visit the Crazy Horse Memorial. The Memorial's visitor complex includes the Indian Museum of North America and the Native American Educational & Cultural Center. Afterwards, you'll continue to Rapid City, where you'll stay overnight.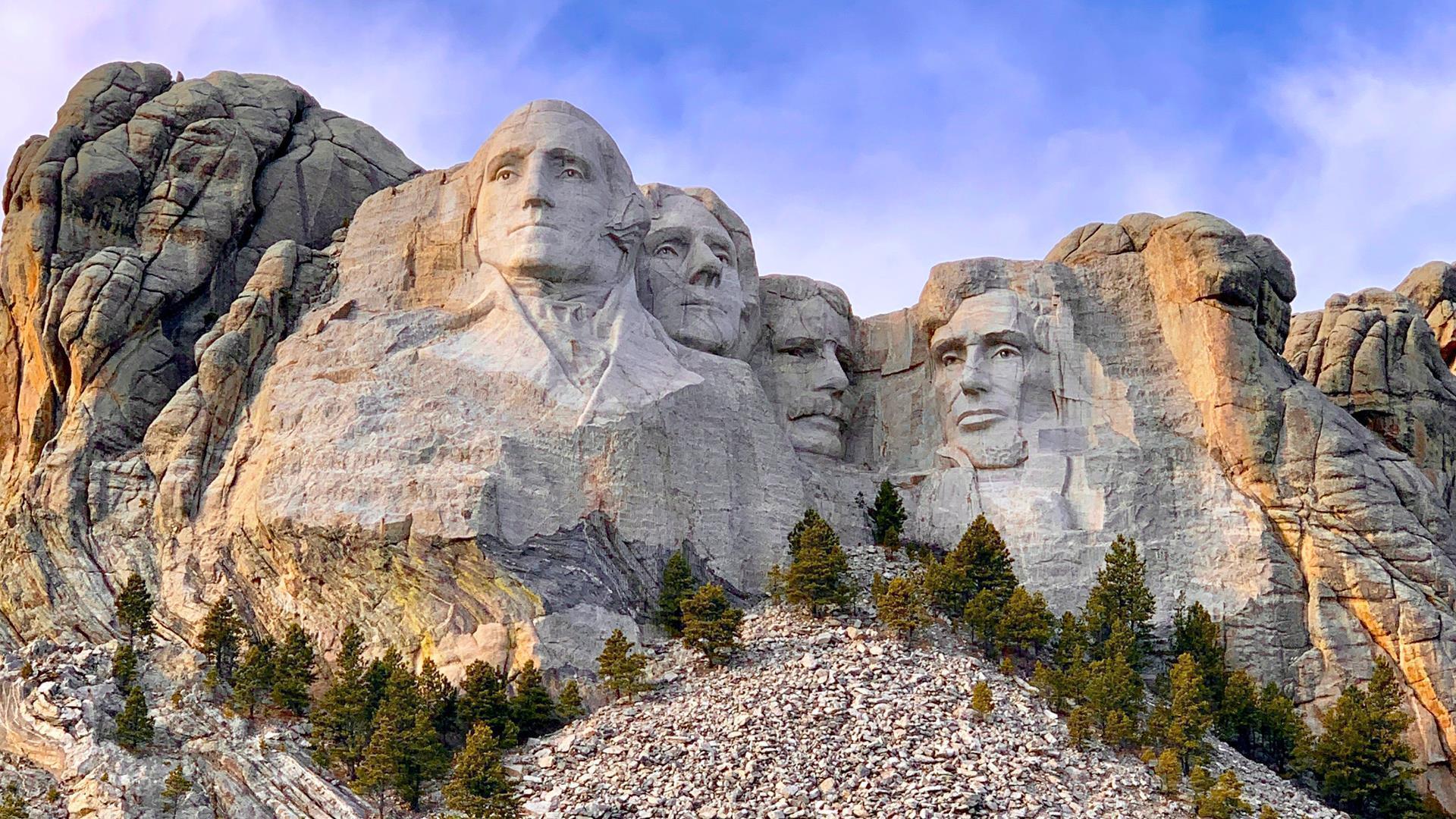 Day 5
Rapid City – Badlands National Park – Rapid City
Your first stop today is Badlands National Park, where millions of years of erosion have created spires, deep canyons and jagged buttes. Covering 244,000 acres, the park is home to bighorn sheep, bison, the swift fox, the endangered black-footed ferret, antelope and deer. After a trip to the Visitor Center, you'll tour the park by driving the 240 Loop Road. Afterwards you'll head to the historic town of Wall and the Wounded Knee Museum, to learn more about the story behind the legendary massacre. Finally you'll return to Rapid City.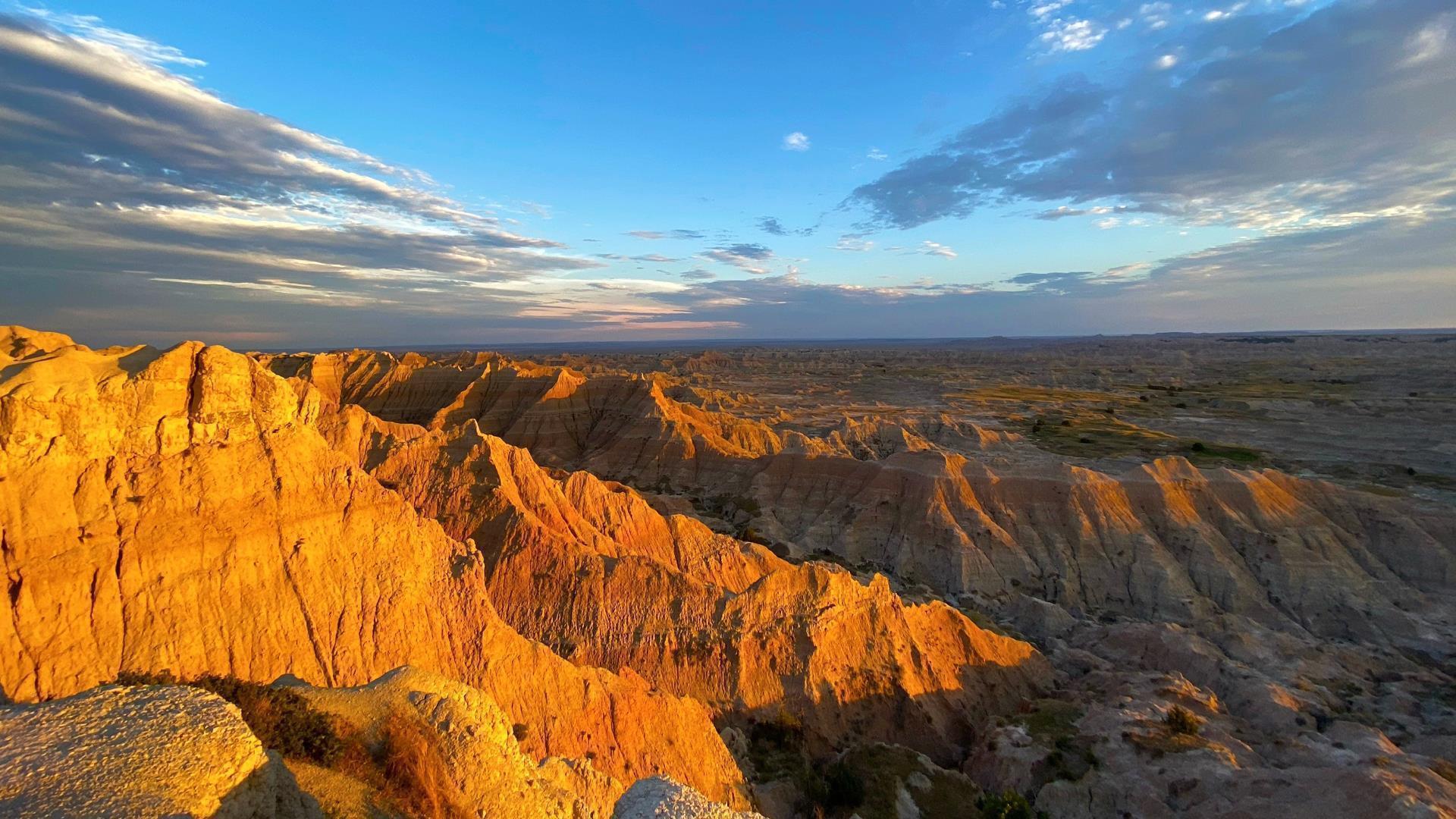 Day 6
Rapid City – Billings
This morning you'll continue to Devil's Tower National Monument, a monolith rising 1,267 feet above the Belle Fourche River and a sacred site for many American Indians. From here you'll proceed into Montana, "Big Sky Country", and visit the site of the most famous battle of the Old West at the Little Bighorn Battlefield. This is where Lieutenant Colonel Custer made his last stand against Sioux and Cheyenne warriors in 1876. You'll then continue on the scenic Beartooth Highway to Billings for an overnight stay.
Day 7
Billings – Cody
Today's destination is Cody, where you'll visit the Buffalo Bill Historical Center, five museums in one building, all dedicated to the history of the west: the Buffalo Bill Museum, the Whitney Gallery of Western Art, the Plains Indian Museum and the Cody Firearms Museum. Cody calls itself "Rodeo Capital of the World", so don't miss the chance to experience the excitement of a real rodeo today.
Day 8
Cody – Yellowstone National Park
You'll leave Cody this morning and head to Yellowstone National Park, the first national park in the world, and home to the famous geyser Old Faithful, which sprays water and steam up to 184 feet vertically. Here you'll also find freely roaming herds of buffalo, moose and elk, an enormous lake, the Continental Divide, 10,000 hydrothermal features and over 1,000 miles of trails.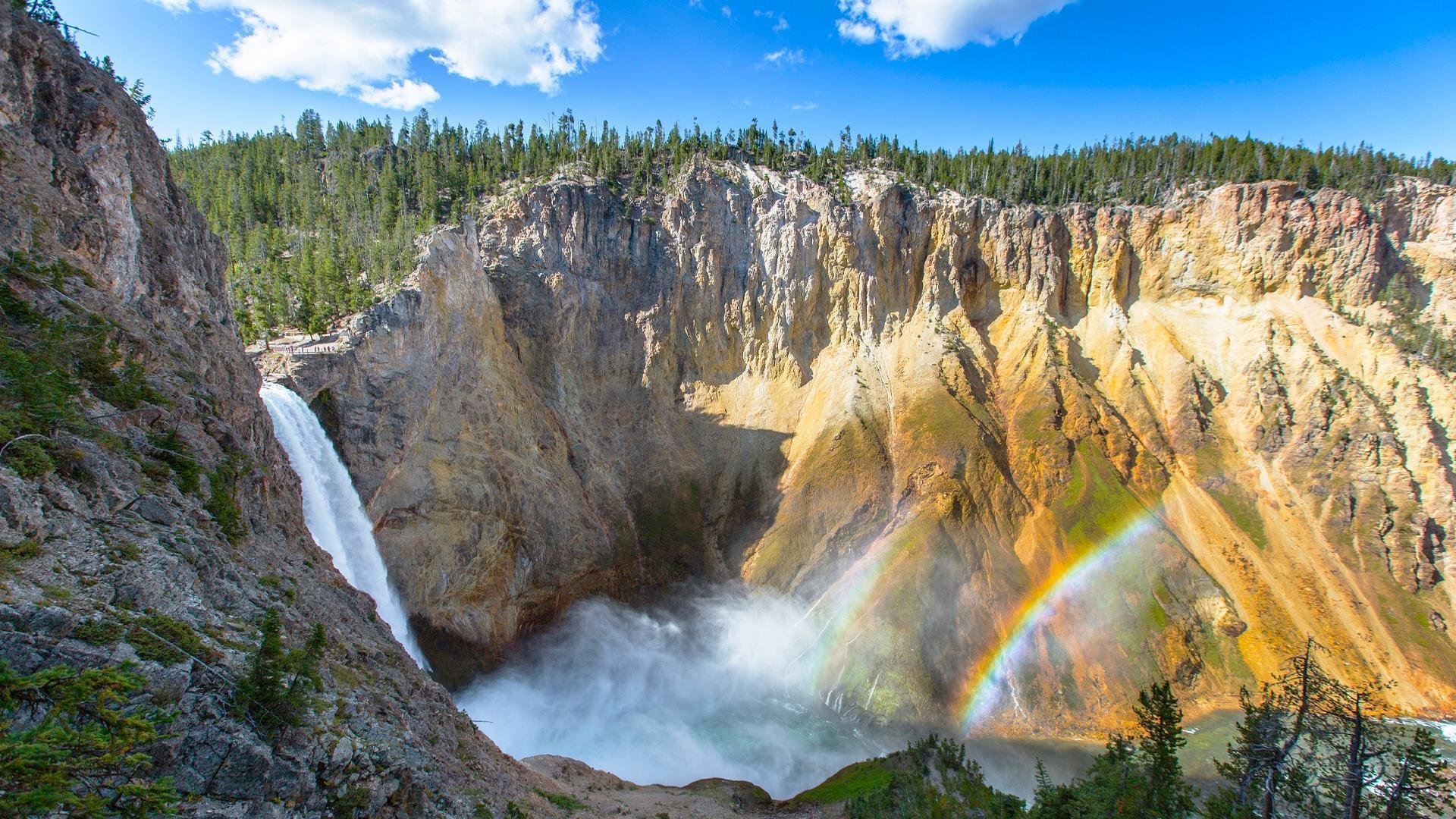 Day 9
Yellowstone –Grand Teton National Park – Jackson H
This morning you'll pass the snow-capped Grand Teton Mountains on your way to Jackson Hole, Wyoming. At this former fur-trading post you can visit a local ranch for a delicious cookout and Wild West Show, as well as taking a guided tour of the area by horseback or even hot-air balloon.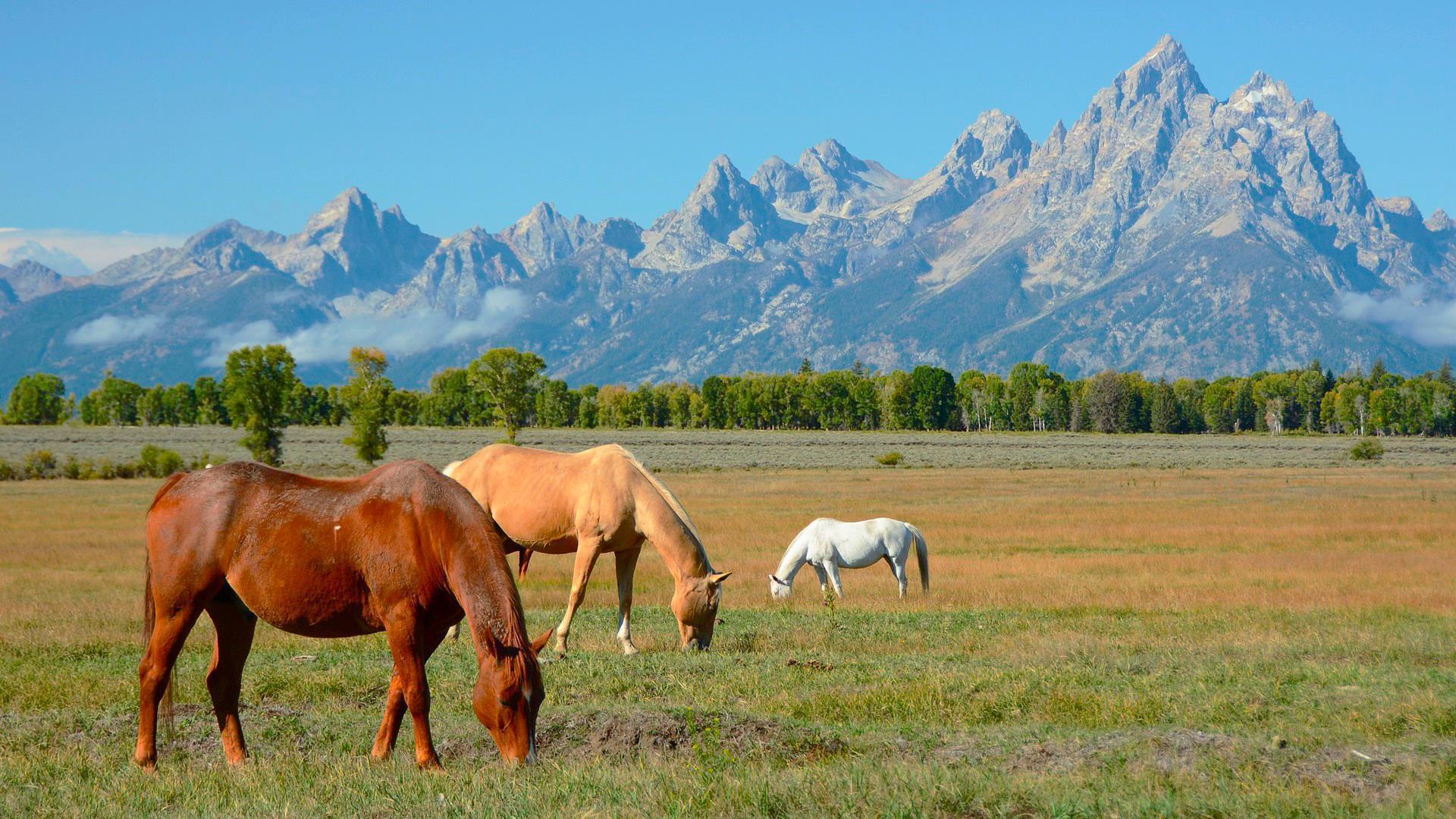 Day 10
Jackson Hole – Salt Lake City
You'll leave the Wild West this morning, heading for Salt Lake City, founded in 1847 by a group of Mormon pioneers fleeing hostility in the Midwest. Here you can tour Temple Square, visiting the Tabernacle and other historic Mormon sites. You may also like to visit the vast local copper mines, Olympic Park and the Great Salt Lake, the largest saltwater lake in the western hemisphere.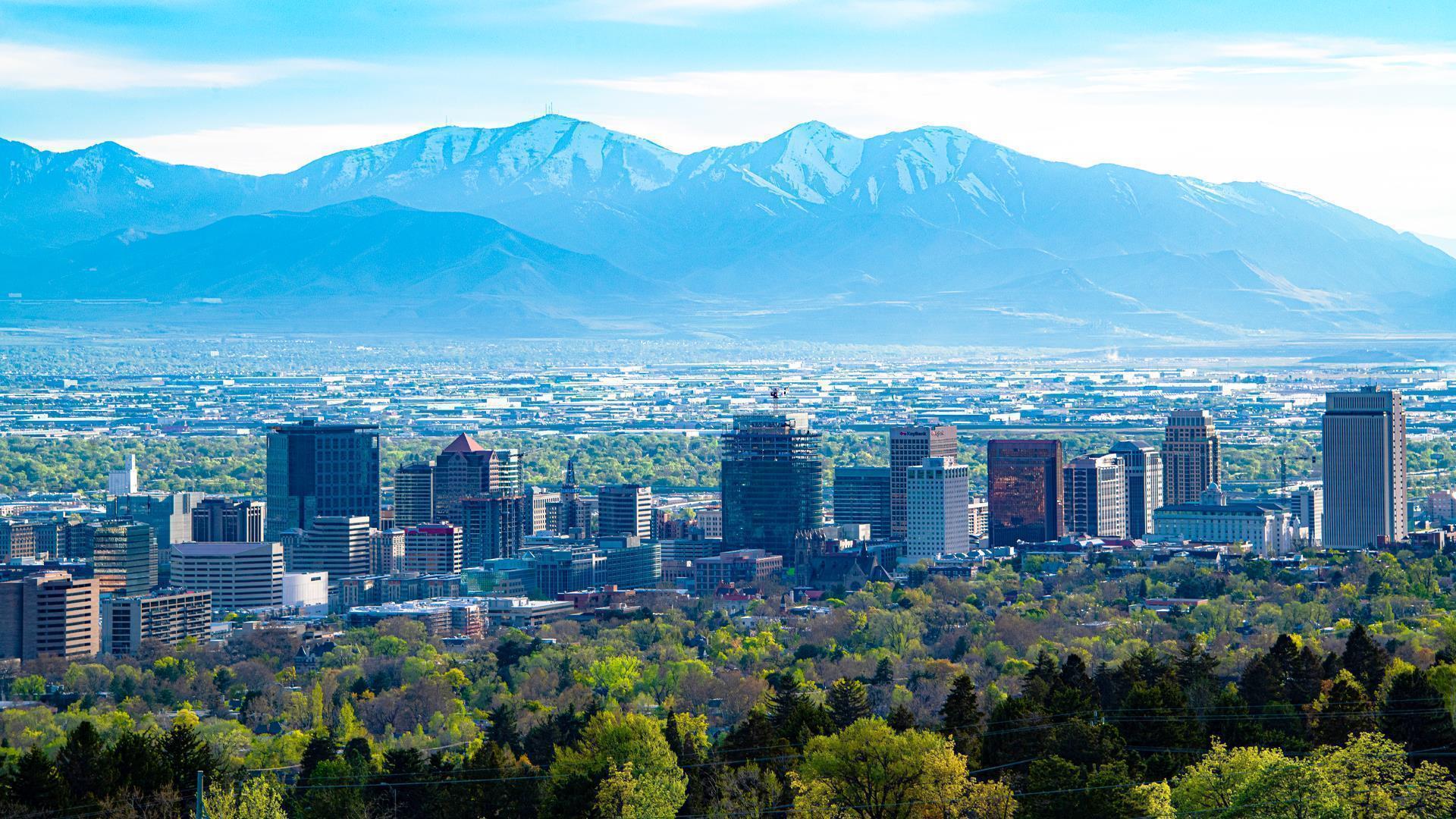 Day 11
Salt Lake City – Arches National Park – Moab
Today you'll visit Arches National Park, home to over 2,000 natural freestanding sandstone arches. The most famous is Delicate Arch, best viewed up close by hiking out onto the trails. While you're here, keep your eyes peeled for the desert bighorn sheep which blend so well into the landscape.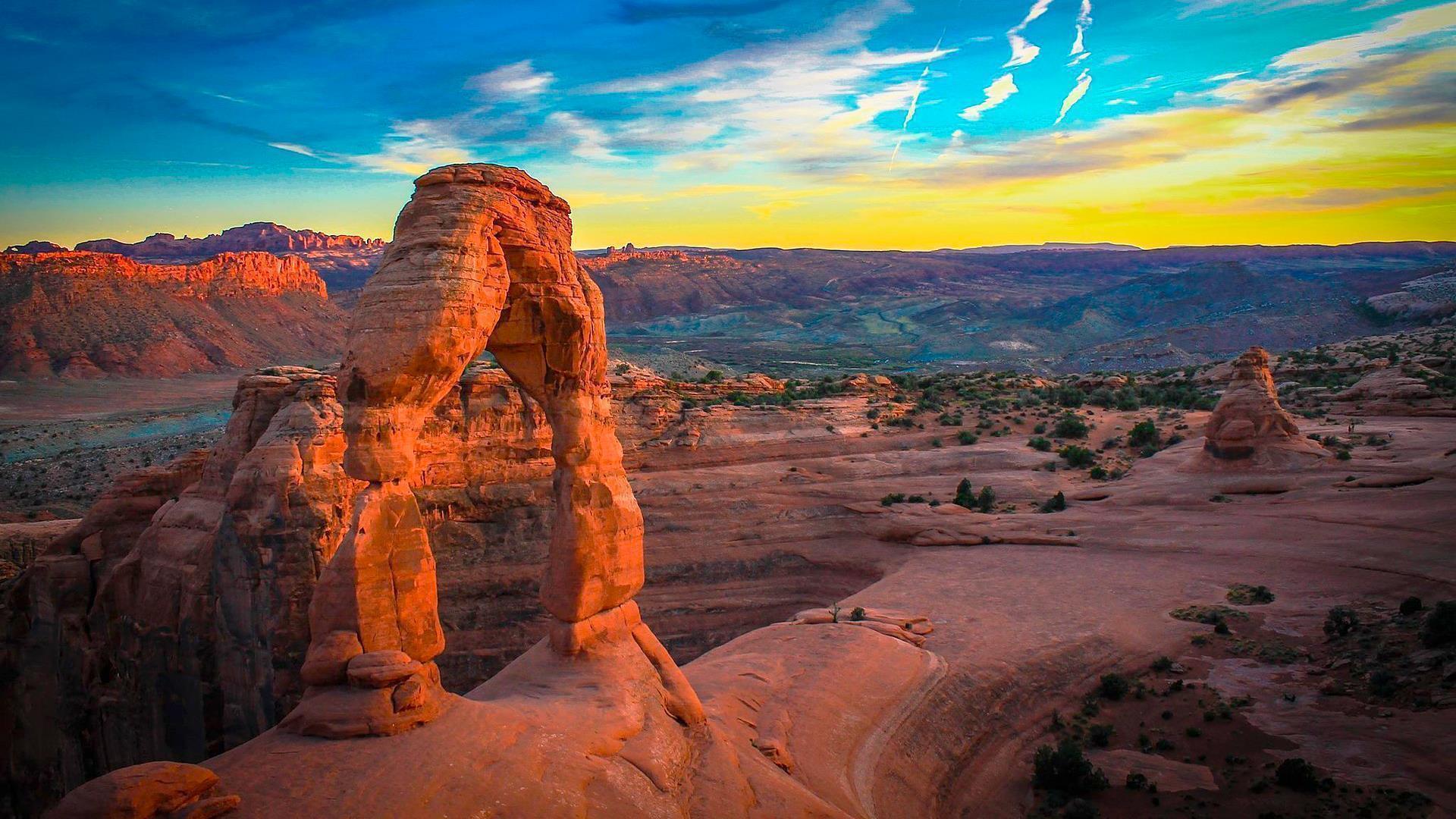 Day 12
Canyonlands National Park
Today you're heading for Canyonlands National Park, known for its spectacular rock formations, with spectacular views over the Colorado and Green Rivers. You'll visit the colourful Needles district and may like to hike the 1,500 feet to Needle Point for breathtaking views, or perhaps take a guided tour by ATV or bicycle. If you're feeling really adventurous, consider a white-water rafting experience.
Day 13
Moab - Denver
You'll return to Denver today, visiting the Buffalo Bill Museum, which houses exhibits from Bill's life and Wild West shows. You may also like to visit one of the many local breweries, or head to the 16th Street Pedestrian Mall for shopping and dining.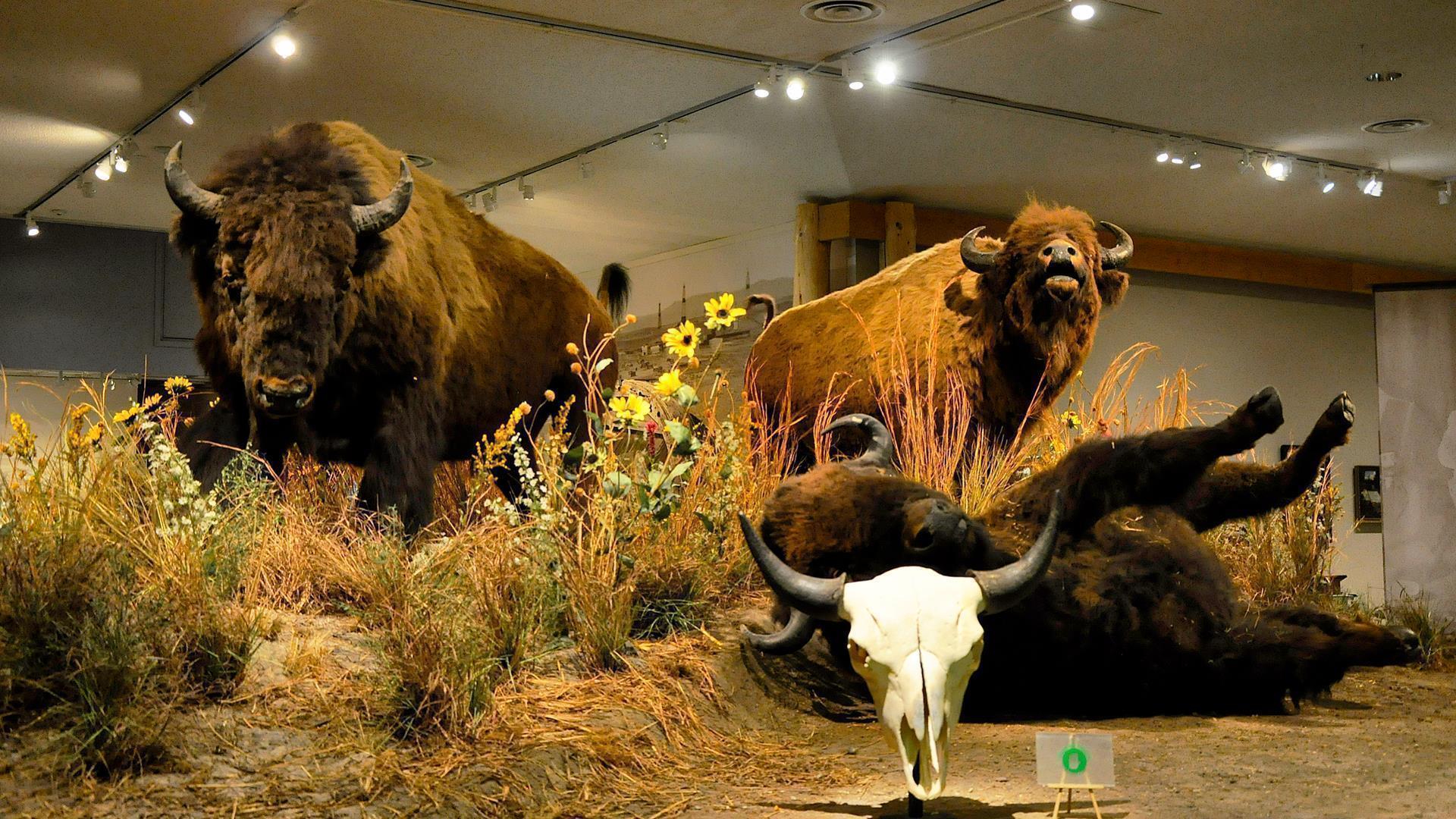 Day 14
Denver – Denver International Airport , CO
Your trip comes to an end as you proceed to Denver International Airport (DIA) for your onward flight.