We arrived in New York on Black Friday, the day after Thanksgiving when the city goes into a retail frenzy.
With hindsight, it was probably not the best day to choose. However, as a professional cricketer, it's not easy to find time to get away for a holiday - we play Tests at home during the summer and head overseas for tours in the winter. Fortunately, I managed to fit in this short trip to New York in between the series against Pakistan and the current one against South Africa.
Neither my wife Alice nor I had been to the Big Apple before so it was a bit of an adventure for both of us. I travel to a lot of countries around the world but I rarely have the chance to do touristy things - usually the most I get to see is a cricket ground, the hotel and the airport.
Alice and I usually prefer to get away from it all at a rural spot somewhere for a little relaxation. As you can imagine, New York was an entirely different prospect. But as we had only four days in which to enjoy ourselves, we thought we would try something different.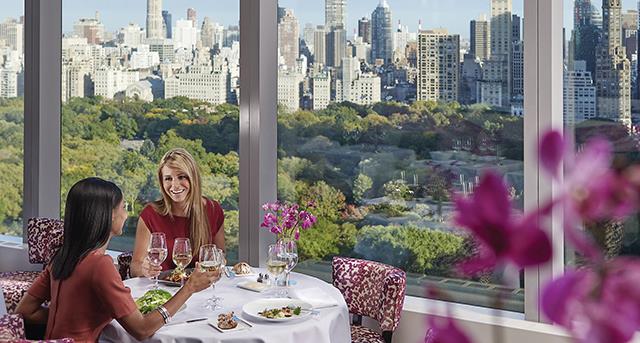 Dining at the luxurious Mandarin Oriental
We stayed at the Mandarin Oriental at the southern end of Central Park on Columbus Circle. The view from our room was jaw-dropping. It certainly had the 'wow' factor. After dumping our luggage, we set out to explore the city and quickly discovered how easy it is to get from one place to another, whether you want to walk, take the subway or flag down one of the city's famous yellow taxis.
Since this was only a short break, we had to plan our visit pretty carefully to make sure we saw all the places we wanted. First on our list was the Ground Zero memorial at the site of the World Trade Center, where the new Freedom Tower now stands. We didn't have time to visit the museum - the queue was massive - but we were impressed by the poignant memorial, which records the names of all the victims of the September 11 attacks. The memorial consists of a field of trees interrupted by the footprints of the Twin Towers which are filled with water.
Like most people, I can recall exactly what I was doing on 9/11. I was 16 at the time, and watched on TV the horrifying moments when the planes crashed into the towers. I was very shaken, so visiting the site was an incredibly moving experience. Alice and I didn't bring our seven-month old baby Elsie with us this time - we'll take her when she's old enough to appreciate it.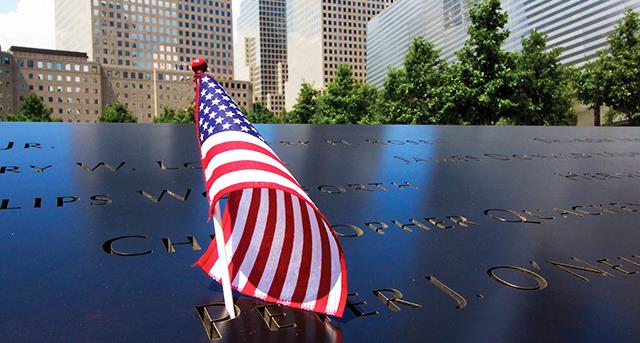 Alastair was particularly moved by the 9/11 memorial at Ground Zero
Having a few days without her meant we could take advantage of the New York nightlife. One evening we headed to Broadway to see the musical Chicago, and another night we went to see the New York Knicks lose to the Houston Rockets at Madison Square Garden. I don't claim to know a huge amount about basketball, but the atmosphere inside the stadium was electric.
We had planned to do a little shopping, but having landed on Black Friday, we quickly realised we had arrived at a challenging time for hitting the stores. Still, it was interesting to see New Yorkers rushing to snap up bargains in famous stores such as Saks, Bloomingdale's and Macy's.
One of the most exciting things for me was just standing in the heart of Times Square. It's a place you've seen in films so many times that you feel you've been there before.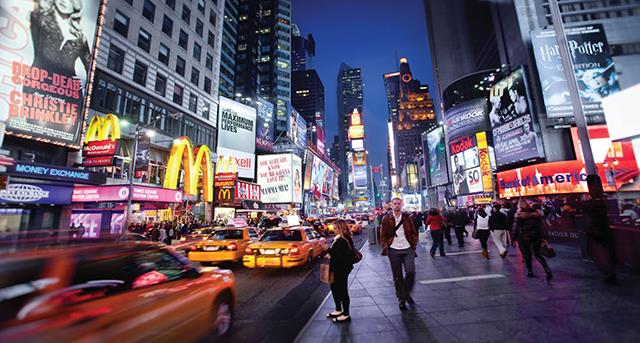 The couple checked out a show - Chicago - on famous Broadway
Alice and I headed to New York with high expectations and the city more than lived up to them. And having a few days away from the cricket field meant I could eat whatever I wanted. One morning I had waffles and ice cream for breakfast just because I could. Delicious.
You often hear that New Yorkers can be rude and abrupt, but we didn't find that. At the basketball match, for example, we found everyone was very welcoming.
Playing cricket does take to you such wonderful places around the world. They do play cricket in New York - there are a lot of people from the Caribbean living and working in the city - so perhaps one day I might play there too. Like most things in the Big Apple, I'm sure it will be extraordinary and unforgettable.
First published in the Mail on Sunday -  April 2016
More articles below...