You can raise a glass or two on this wonderful Australian journey through the wine regions of New South Wales, during which you will visit lots of famous wineries and get to sample their finest produce as well as the region's epicurean delights . On this self drive trip, which begins and ends in the stunning city of Sydney, you stay in luxurious accommodation and have plenty of time for sightseeing between all those memorable vineyard visits.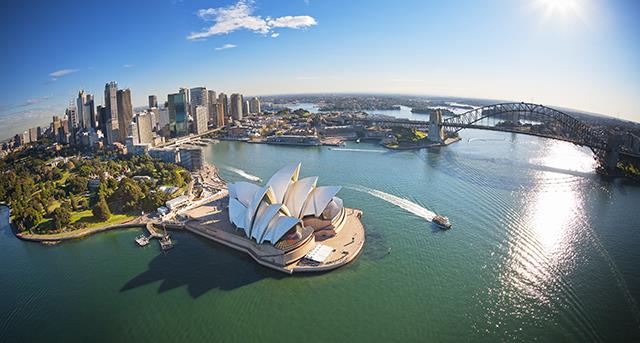 Sydney Opera House and the famous harbour
Day 1 Sydney
Your New South Wales wine adventure begins in Sydney and on arrival at the airport you are met by one of our tour representatives for a private car transfer to your hotel in the city. You will be staying for the next three nights at the luxurious Intercontinental, which is a great base from which to explore. Situated in Circular Quay, the hotel boasts picture frame views of the city skyline, Sydney Harbour Bridge, Sydney Opera House or the Royal Botanic Garden. Relax after the journey then head out to explore all the famous sights as well as the vast number of restaurants and bars which are conveniently right on your doorstep.
Day 2 Urban Wine Experience
Another day to relax and see more of the city before or after going on a Sydney Urban Wineries Taste and Tour excursion. You are taken to a winery where the head winemaker will teach you everything about the wine making process. At the end of the tour you arrive at a tasting table where you can sample six different New South Wales wines while enjoying a meat and cheese platter. Then as a souvenir,  take away a bottle of wine to remember the experience.
Day 3 Sydney
Take a break from wine tasting today and travel around the city seeing the famous sights. No visit is complete without stopping at the iconic Sydney Opera House for a tour, walking around Circular Quay and Darling Harbour and visiting Bondi Beach. Other activities you could enjoy on this free day are a boat trip around the harbour or join other intrepid visitors on an adrenaline-pumping BridgeClimb.
Day 4 Orange
Today you can see more of the sights in Sydney and possibly check out the shops and some other beaches, before beginning the three and a half hour drive to Orange, where you will be staying for the next two nights at the Oriana, an old motel that has been converted into a fashionable four star property with an amazing restaurant called the Peacock Room. Relax after the drive and the rest of the day and evening is free.
Enjoy a master-class wine tasting with some of Australia's experts
Day 5 Orange
A free day to discover the many charms of Orange. Many places in Australia have a colourful past and Orange, not just because of its name, is one of them. The town bustles with culture and a sense of generosity that is typical of this part of New South Wales. Today you also have the option of visiting Rowlee Wines for an organised tour, or one of no fewer than 80 other wineries that have sprung up in the region with over 40 cellar doors. Foodies will also be spoilt for choice with excellent restaurants including award-winning Racine, Lolli Redini and Tonic.
Day 6 Mudgee
Leave the Oriana this morning and see some more of the sights in Orange before beginning the two and a half hour drive to Mudgee where you check in to the Evanslea Luxury Boutique cottage for a two night stay. Mudgee is known for its colonial buildings and historic town centre.  If you're feeling peckish, some of Mudgee's best wineries have excellent restaurants, including di Lusso, Lowe Wines, Moothi Estate Vineyards and Robert Oatley Vineyards.
Day 7 Mudgee
A full day to relax and enjoy this typical Aussie country town. There are lots of wineries in the town itself, as well as the surrounding countryside, and most of them welcome visitors and offer tours and tastings. This whole area has a country charm and epicurean delights, thanks to its flourishing food and wine scene, but if you are feeling energetic another option today is to go for a bike ride around picturesque Lawson Park, on the banks of the Cudgegong River.
Day 8 Hunter Valley
This morning after breakfast you leave Mudgee and drive to the famous Hunter Valley for a memorable  experience called Picnic Amongst the Wines. Begin with a tour around the on-site museum at the Audrey Wilkinson Cellar Door, followed by a masterclass and premium tasting with a wine expert. Then collect your bottle of wine and picnic hamper and choose your spot for a picnic among the vines. Tonight's accommodation in the Hunter Valley is the Kirkton Park Hotel.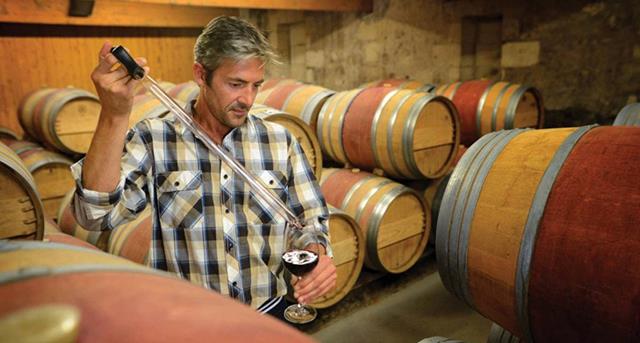 Sampling the best from the Hunter Valley on a Two Fat Blokes wine tour
Day 9 Hunter Valley
A Two Fat Blokes vehicle will pick you up this morning to begin a full day Uncork the Hunter tour. This excursion is the result of the company's 10 years of experience and everything, including lunch and a chocolate and wine pairing, is included. Enjoy multiple wine tastings and to round off a great day you are taken on a tour of a local brewery to finish with a few cold refreshing beers. After a memorable day you are dropped off at your hotel.
Day 10 Sydney
Your final drive of the tour today when you leave the Hunter Valley and head back to Sydney, which takes around three hours. After returning your hire car you can then stay on for a few days and see more of the sights, catch a flight to another part of Australia, or begin your journey home. This tour around the famous wineries of New South Wales is perfect for wine buffs and foodies or anybody wanting to get a fascinating insight into the wine regions of New South Wales. 
First published in April 2020
More articles below...