Overview
This short trip into the heart of Thailand's Khao Sok national park is an unforgettable experience. You'll stay in luxurious tented camps – including a spectacular floating camp – and have the chance to see wild elephants, monkeys and a huge range of exotic bird species, as well as to relax in this unspoiled area of primary rainforest. This trip would make a perfect add-on to a longer stay in Phuket.
Day 1
Phuket to Elephant Hills
Your safari adventure begins today as you're collected from your hotel or the airport and transfer to Khao Sok, enjoying the scenes of tropical rural life along the way. You'll arrive at Elephant Hills Camp in time for lunch, then take a leisurely canoe trip down the Sok River, through some of the last areas of primary rainforest, passing limestone mountains and cliffs covered with tropical vegetation. If you're lucky, you may see hornbill birds overhead and reptiles basking in the sun on the riverbanks. You'll pay a visit to the elephant sanctuary and learn more about these magnificent creatures and the mahouts who take care of them. Afterwards you'll return to your luxurious safari tent for a hot shower and some time to relax and enjoy the panoramic views of the mountains before dinner.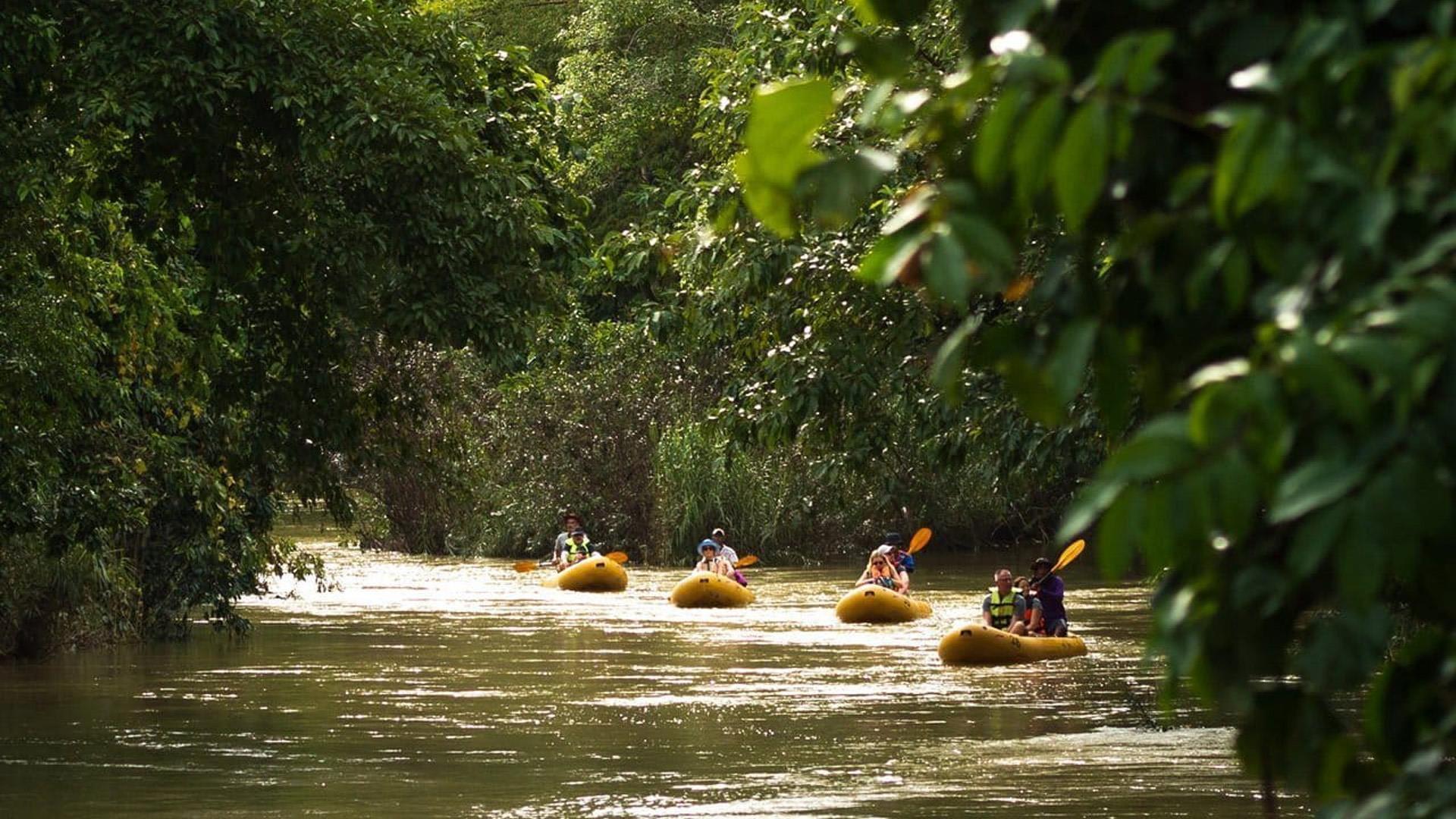 Day 2
Elephant Hills to Rainforest Camp
You'll wake this morning to the sounds of birdsong and enjoy a leisurely breakfast before exploring Cheow Lan Lake by local long-tail boat. The lake is an important habitat for wild elephants, the rare Asian ox, hornbills and hundreds of other tropical birds, several monkey species, amphibians, reptiles and even tigers and leopards. You'll cruise along its emerald waters, enjoying the views of the rainforest-covered mountains, heading to the floating Elephant Hills Rainforest Camp. Here you'll check in to your luxury tent with private en-suite bathroom and enjoy a delicious buffet lunch of Thai specialities. Next you'll explore the jungle on foot with a guided trek, before returning to camp and watching the sun set behind the mountains before a sumptuous dinner.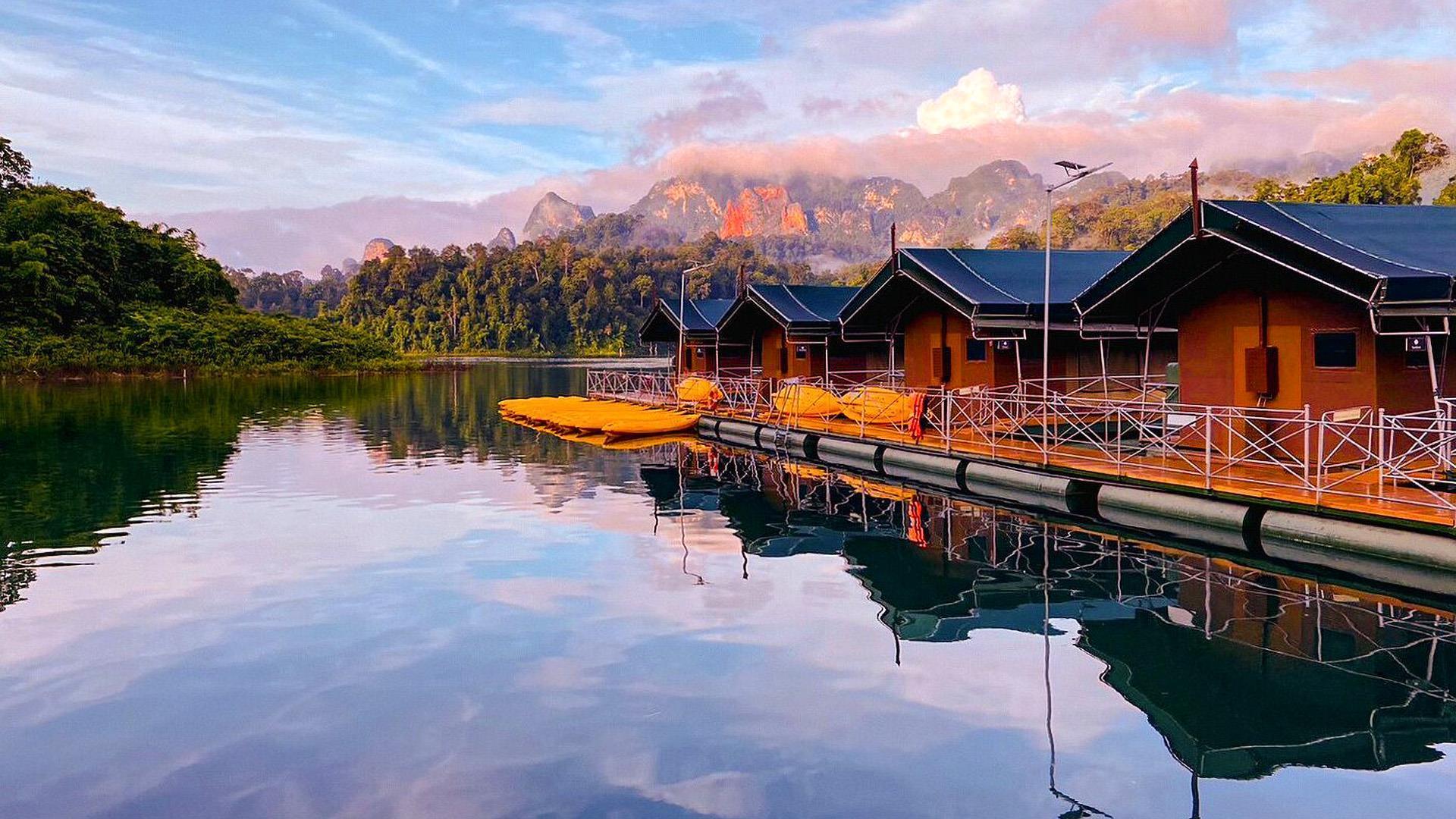 Day 3
Depart Elephant Hills
After breakfast this morning, you'll join a guided canoe safari into the little channels and side arms of Cheow Lan Lake, taking you into the heart of the rainforest in perfect silence: a once-in-a-lifetime experience. You'll enjoy a final lunch at the floating tented camp before returning to the pier for your onward journey.