Overview
This four day adventure begins when Rovos Rail's luxurious Pride of Africa train leaves the gracious station in Pretoria. It then winds its way south through Johannesburg and the goldfields of the Witwatersrand before travelling west beside the Magaliesberg Mountains. You then head through Botswana's capital, Gaborone, cross the Tropic of Capricorn and continue via Mahalapye and Francistown to the Zimbabwean border at Plumtree. You then pass through Hwange National Park – a rich and diverse wildlife sanctuary – where animals can be spotted from the train and a game drive excursion is enjoyed. After a stop at Thompsons Junction, the trip ends at the incomparable Victoria Falls on the mighty Zambezi River.
Day 1
Pretoria
The Pride of Africa departs Rovos Rail's Capital Park Station in Pretoria at 10 in the morning and a delicious lunch is served in the dining car en route through the goldfields of Johannesburg. This luxurious train is made up of a locomotive, generator car, staff car, guest sleepers, a non-smoking lounge car, two non-smoking 42-seat dining cars, a kitchen car, smoking lounge and observation car at the tail which can seat 32 passengers. Dinner is be served as you head towards the Zimbabwe border formalities and an overnight stop.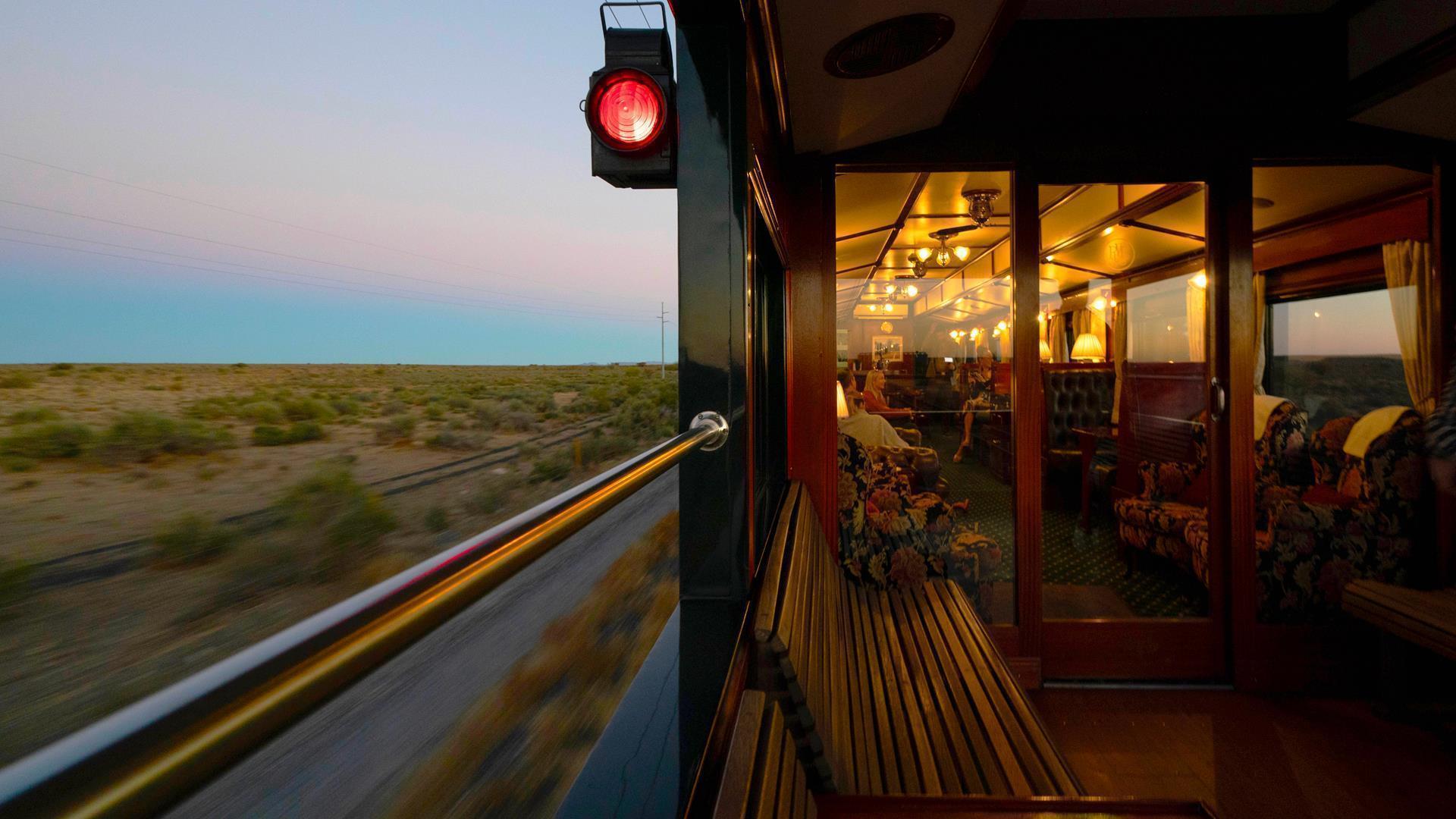 Day 2
Zimbabwe
Enjoy breakfast as the train travels north through Zimbabwe towards Bulawayo. Lunch is in the dining car at 1pm and tea is available later in the lounge and observation cars. Meals are served in one sitting only in the charming Victorian atmosphere of the dining cars and are complemented by a selection of fine South African wines. An enthusiastic team of chefs oversees the important task of ensuring guests' every need is catered for. There's an accent on fresh local ingredients and traditional dishes such as game are a specialty. Dinner is served as the train travels on to Mpopoma for your overnight stop.
Day 3
Zimbabwe
The Pride of Africa leaves Mpopoma as breakfast is being served. You then travel along the eastern edge of Hwange Park along one of Africa's longest stretches of straight railway line with a great opportunity of spotting plenty of wildlife from the comfort of you carriage on the observation car. In the afternoon stop at Kennedy Sliding for an exciting game drive hoping to see some or all of the Big Five - lion, leopard, rhino, elephant and buffalo, then return to the train for you final memorable dinner as you head to Thompsons Junction where you stop for the night.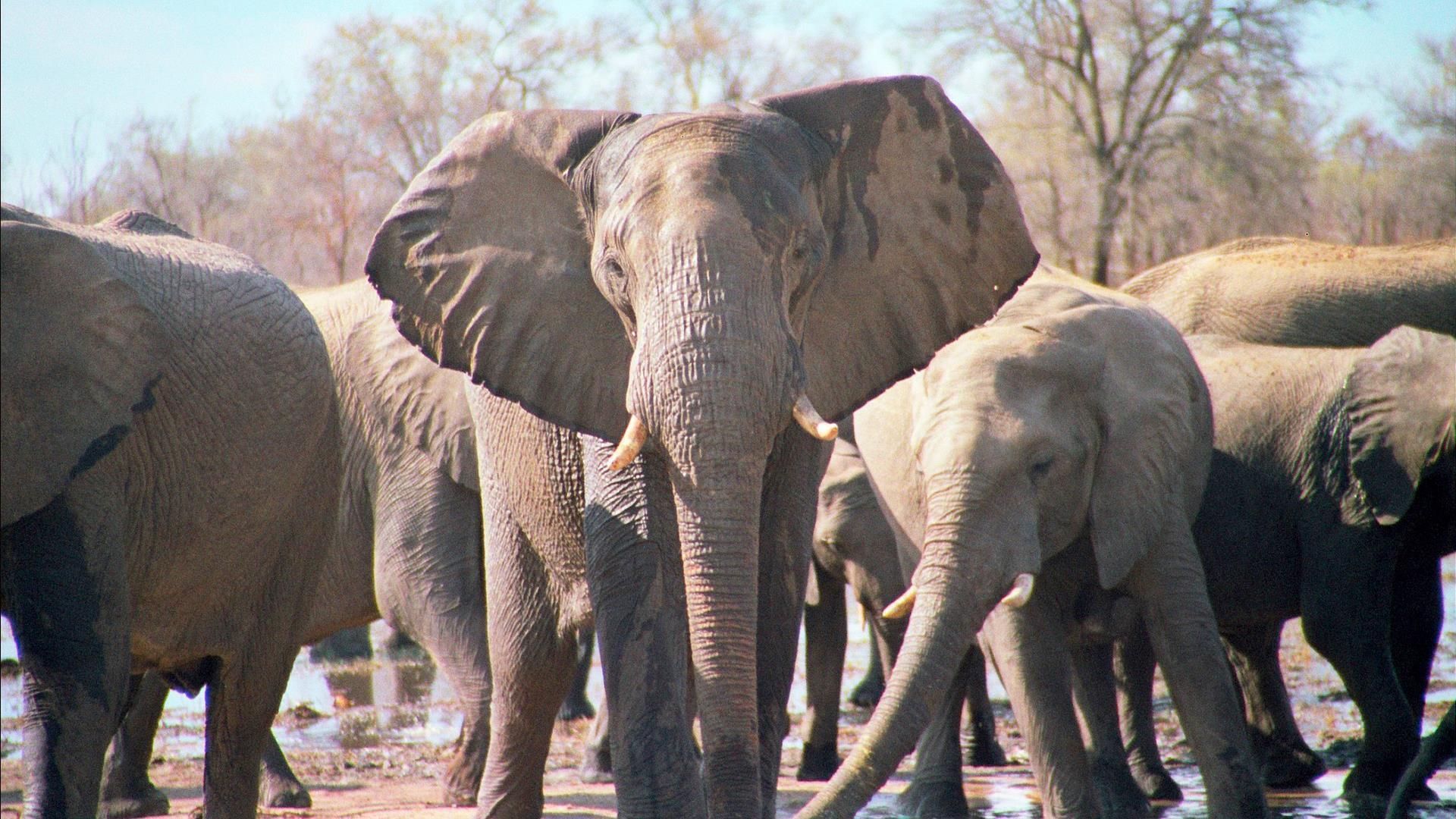 Day 4
Victoria Falls
Today you reach your final destination when the Pride of Africa arrives at Victoria Falls station. Make sure you take a trip down to the Falls and see this spectacular sight of awe-inspiring beauty and grandeur on the Zambezi River. This is the greatest curtain of falling water in the world and columns of spray can be seen from miles away as the waters plummet over the edge into a gorge more than one hundred meters below. Also today you can go on a river cruise, try whitewater rafting or take a safari trip into the surrounding countryside. It is worth staying on at Victoria Falls for a few days before flying out to you next African destination or beginning your journey back home.