Description
The wildlife in southern Thailand is really something to behold and when you view it from the back of an elephant the experience is truly breathtaking. On this two day one night safari in southern Thailand trained guides will take you to explore mangrove swamps by canoe, walk through rain forests and swim and relax on beautiful deserted beaches. At your luxurious jungle camp you will sample top notch local cuisine and get up close and personal with the majestic elephants that the area is famous for. Everything is taken care of on this safari so just choose which elephant experience you fancy. There are daily departures and all you need is a small bag or back pack and lots of imagination.
Day 1
Arrive Elephant Hills
You are picked up from your hotel in Phuket, Krabi, Khao Lak, Phang Nga or Suratthani and driven to Elephant Hills camp for two memorable days with the Thai elephants. You will feed the elephants one of their daily meals, scrub and clean them and watch them bathe. After a delicious lunch you take a jungle river canoe trip down the Sok River drifting past limestone mountains and cliffs covered with exotic tropical vegetation. Hornbills can be seen flying overhead and reptiles basking in the sun on the banks. Return for a hot shower then relax with a drink in the Jungle explorer's club bar before dinner. The night is spent in your luxury tent with comfortable beds, hot water and modern toilets . . . real luxury in the heart of the rainforest.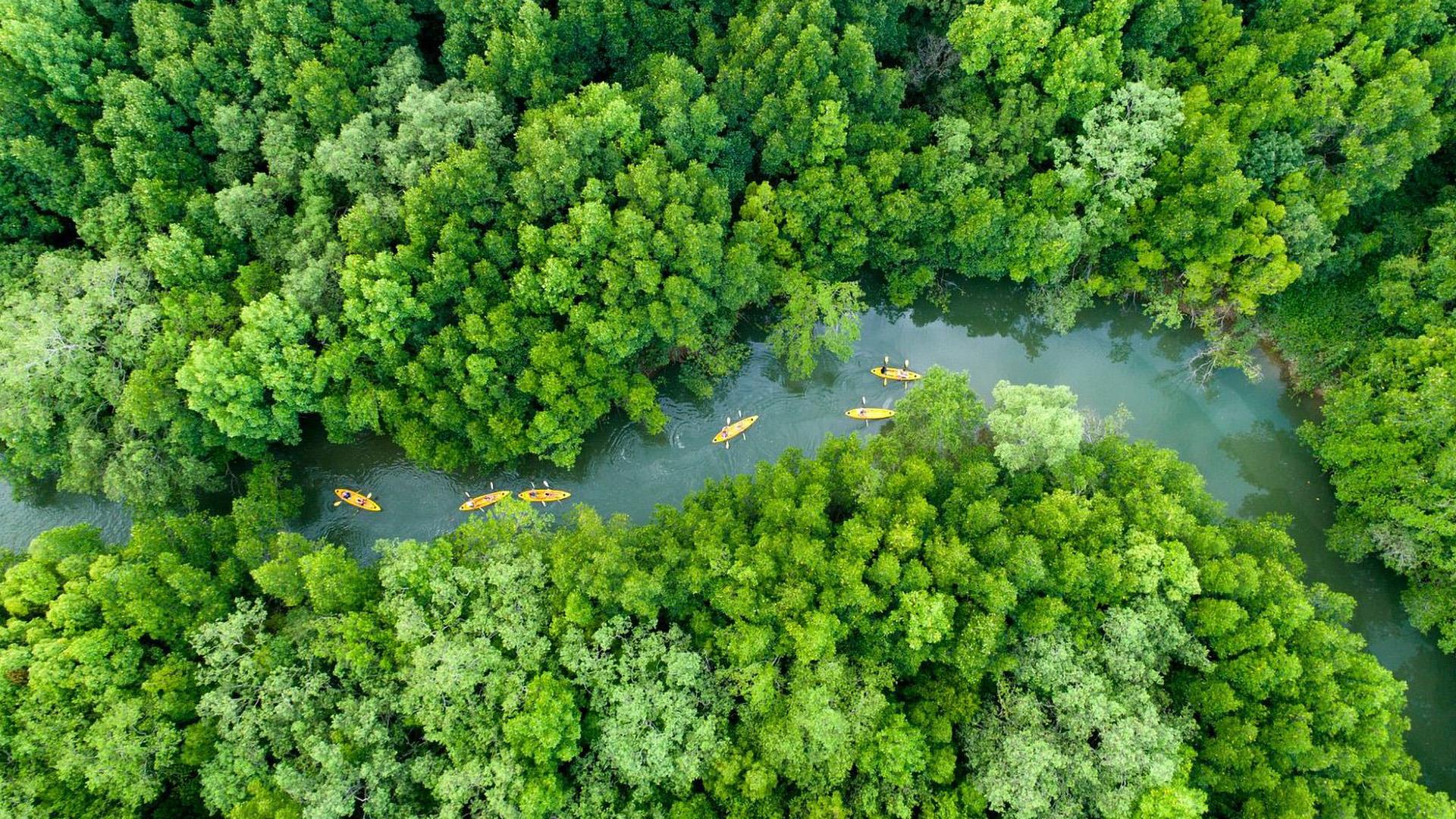 Day 2
Depart Elephant Hills
Wake up to the sounds of nature. When the sun rises and clears the mist over the mountains and jungle to the south of Elephant Hills the gibbons start to make their morning territorial calls that echo down the valley. After a leisurely breakfast you head off to explore the jungle on foot seeing a great variety of exotic plants and trees. Every day is different, but it is wonderful to discover the great variety of animals and birds that co-exists together. Weather permitting, lunch is served in the rainforest cooked in bamboo, a tradition of jungle explorers for centuries past. In the afternoon return to Elephant Hills where you are picked up and taken back to your hotel to continue your holiday.