Around the cool of the pool at the Bon Sol hotel there's a favourite game that's played every year. How many times have you been here before?

'Eight!' Cries a nine-year-old girl from Edinburgh. 'We're here every summer!' pipes up a young girl from London. 'This time we're staying for six weeks!'

We may have been on only our second visit to this clifftop gem a mere five miles from the Mallorcan capital of Palma, but as long-term devotees will testify - the hotel's repeat visitors make up a staggering 80 per cent of guests - the draw to this refined yet blissfully family friendly hotel is as unmistakable as it is unavoidable.

First opened as a guest house in 1953 by the father of the current owner as a means of providing company for his lonely wife, news of the delightful views over the Bay of Palma spread fast.

It is somehow fitting that one of the first guests was Errol Flynn, whose love affair with Mallorca began when he spent his honeymoon on the island in 1950, following his marriage to his third wife, actress Patrice Wymore.

For as soon as you enter this grand old Spanish stately home complete with wood-panelled telephone booths, portrait-lined walls and a sweeping cherry tree staircase guarded by a gleaming suit of armour, you are instantly transported to more debonair times.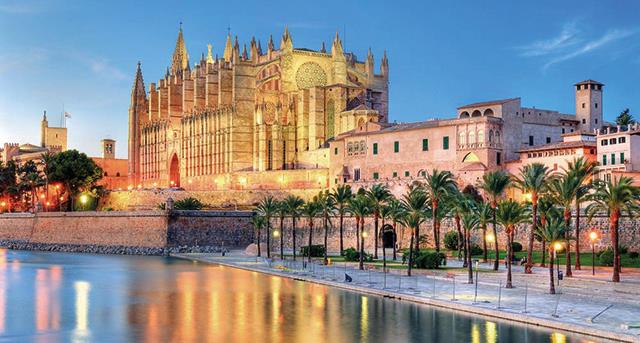 Bon Sol is a mere five miles from the capital of Palma
Spanish elegance
Elegant touches are every-where. From corridors and cosy corners dotted with antique ceramics and objets d'art to the imposing main dining room with soaring arched windows and echoes of the Savoy, this is the home of a family who don't see why having a family should get in the way of enjoying the finer things in life.

So if you want to take your little ones to a grown-up, gourmet dinner - starched linen tablecloths, heavy velvet drapes, strains of a grand piano - waiters will happily find a cushion to add a few inches height to the red velvet seats and provide children's menus with colouring pencils to match.Equally, if you yearn for a grown-ups dinner that actually requires you to dress up and lasts longer than 15 minutes, the exceptional kids' club is there to help you out.

Ably run by one of the most sweet-natured young women I have come across in a decade of childcare, it will feed your children at 6pm and keep them happily entertained until 9pm. That's right - aperitifs (for you, not them), a four course meal and three hours of uninterrupted conversation all on half-board. Worth the flights alone.

For less fancy family suppers - in shorts and flip-flops - head to the more informal beach restaurant and breathe in the sea air from the charming stone terrace perched over the bay. And vegetarians are well catered for too, with a dedicated menu.

Each of the 93 spacious rooms and 53 beach villas are bright and uniquely furnished.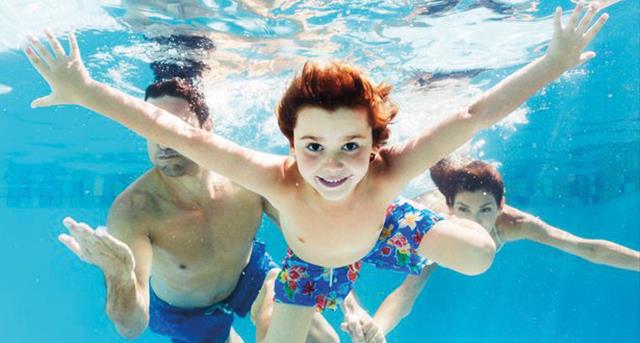 The invitingly deep main pool is perfect for diving
Labour of love
The subtropical gardens of the Bon Sol - a mass of palms, mulberry, olive and fig trees, interspersed with oleander, hibiscus and bougainvillea - are testament to a 20-year labour of love.

They also make for a magical backdrop to the hotel's three swimming pools and waterfalls - all set on separate stone terraces that tumble down to the sea - each with refreshing salt water.

Below the patio and bar area are two more terraces lined with sun loungers which form a semi-circle above the small, sandy beach. Perfect for a bracing change of scene - or a spot of snorkelling.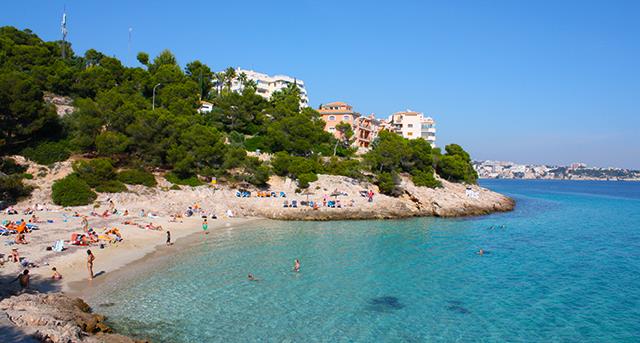 Cala Comtessa, one of three popular nearby beaches
Even the journey back to the room at the end of the day  is a delight. Bon Sol bathers are transported back to the main body of the hotel through a series of lifts and deliciously cool underground tunnels. One contains a small, yet immaculate chapel, a reminder not only that this, at heart, is a family home but that there is a touch of the divine about it.

What makes this hotel so special is the warmth of the family who run it.
Ancestral portraits may hark back to the couple who first envisaged the possibilities of this particular paradise. But it is the charming current owner Martin Xamera and his welcoming wife Lorraine who infuse the place with the magic it has today.

Many hotels aspire to being a second home for their guests. The Bon Sol can truly say that it is.
First published in the Mail Online -  May 2017
More articles below...