I am not an adventurous traveller. I would like to pretend I'm an intrepid explorer. But no, when I'm on holiday I like a nice pool and menus written in English.

Recently, however, my 17-year-old daughter decided she wanted to study Chinese at university. If you ever want to be President of the World, which I suspect she does, then speaking English and Mandarin is the right place to start.

However, she then decided that she actually wanted to study it in China. To make matters worse, she then suggested we all go and visit China first, so we could experience it before she disappears there to study.

What to do? The two of us, and my 15-year-old son, decided that a week in Shanghai, meeting the people, seeing a bit of the country and sampling the culture, would be a grand idea.

Shanghai has packed an awful lot of history into the past 175 years, most of it bloody, and much of it illegal. Founded and funded through the opium trade, run by gangsters, overrun by the Japanese, ground down by communism and torn apart by the Cultural Revolution - and yet it stands today vibrant, happy and booming.

A local guide is incredibly useful in China, and we were lucky to find knowledgeable Miki Wei. She showed us the traditional sights of Shanghai; the extraordinary riverside architecture of the Bund, the ancient oasis of Yu Gardens, the bustling shops and markets of the French Concession.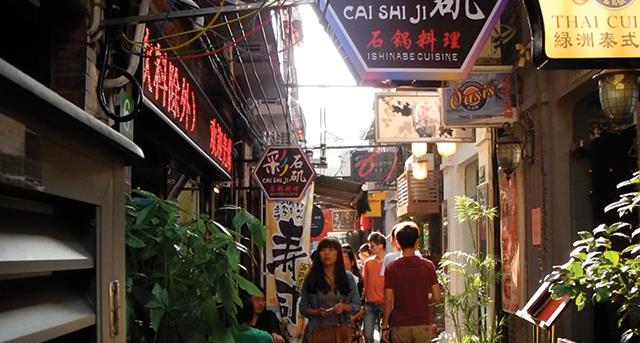 The narrow alleyways of Shanghai
But she also made sure to take us to the alleyways and cafes that tourists don't usually see and talked in great detail about life growing up during the Cultural Revolution.

My favourite stop was the amazing Propaganda Poster Art Centre, a beautiful archive of original Government propaganda spanning the second half of the 20th Century, hidden away in an apartment block in the French Concession. It is a fascinating place to spend an hour, and a neat way to understand recent Chinese history.

With 23 million inhabitants, Shanghai seemingly stretches on for ever. It is, however, an easy city to get around. The subway works like clockwork, is mind-bogglingly cheap, and, best of all for me, has clear English signage.

There is plenty of opportunity to venture further afield, too, as Chinese trains are also a treat; cheap, fast, comfortable and reliable.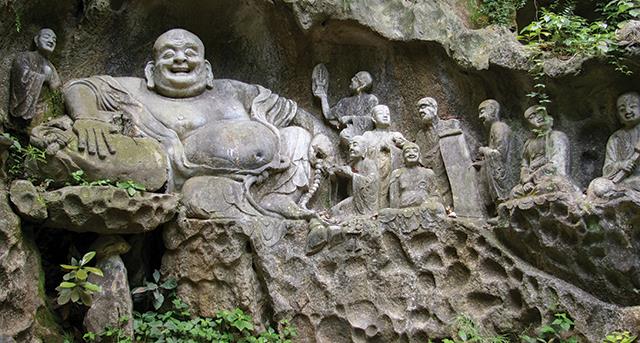 Buddhist carvings in the rocks at Hangzhou
We took the wonderful bullet train down to Hangzhou, a beautiful, far less Westernised city about 90 minutes south west of Shanghai, to walk by the ancient West Lake, visit the working Buddhist temples and climb among the green tea plantations that cover the surrounding hills.

As Westerners, you will receive your share of stares, gasps and smiles when you walk in Hangzhou. Be prepared for a lot of selfies with delighted locals.

We also had an amazing time visiting some of the extraordinary 'water villages' about 30 minutes' drive west of Shanghai. The most famous, and most developed, of these small towns clinging to canal banks, is the beautiful Zhujiajiao.

Be sure to visit the less developed end of Zhujiajiao, where ram-shackle cafes and shops overhang the water. We very happily pottered through dusty antique shops in people's front rooms.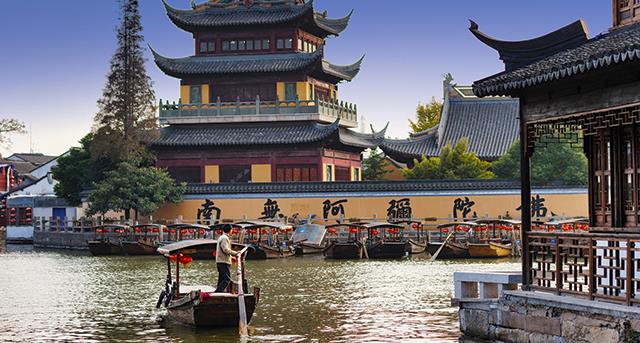 The extraordinary water village of Zhujiajiao
Back in Shanghai, our hotel, the fabulous Mandarin Oriental Pudong, was world-class. Beautiful rooms, incredible staff, and the option of a full English breakfast.

I need nothing else. It tells you so much about Shanghai that the Pudong district where the hotel is based is now one of the largest and most spectacular financial and business centres in the world, a buzzing, bustling, neon-lit wonderland of commerce, and yet as recently as 1993, the entire place was farmland.

Miki told us how, as a teenager, she watched as the district rose out of the fields, floor by floor, at dizzying speeds.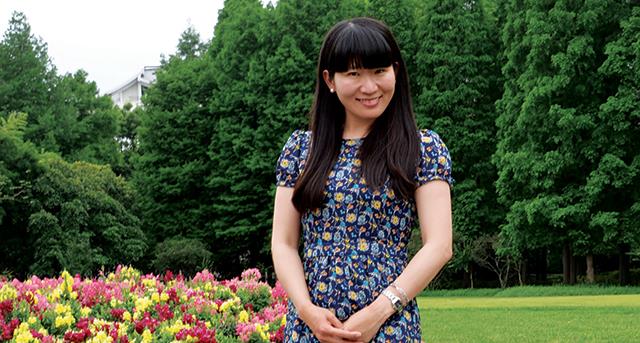 Our knowledgeable guide Miki Wei
The food throughout the trip was also superb. We had many great meals in Shanghai of dumplings, noodles, Szechuan hot-pots and, yes I admit it, one KFC. Best of all, though, was dinner at the Mandarin Oriental's Yong Yi Ting restaurant. It was far and away the finest Chinese food I've ever eaten.

There were downsides, of course. However friendly and welcoming the Chinese are as people, you can't ignore the shadow of an unelected government and the abuses and corruption this fosters. And the toilets are awful.

Apart from lavatories and democracy, though, I couldn't find fault with this beautiful, immense, unconventional country.

So I'll be back in China next year, visiting my daughter, and I'm already looking forward to it.  
First published in the Mail on Sunday - July 2016
More articles below...