Widely regarded as the epicentre of Asia with regards to travel, Hong Kong is the gateway to many a holiday across the continent, serving as an excellent spot to spend a few days before moving further afield. Today, we take a look at what makes Hong Kong the ideal twin-centre and stopover destination.
1. Location. Location. Location.
Hong Kong is truly in the midst of it when it comes to Asia's prominent getaway locations. Within easy reach of destinations varying from mainland China to marvellous Malaysia, it can be very reassuring to only have a short flight to your next destination, rather than have a long-haul one bearing down on you. Fly in here and have your pick of places to go next, you'll be truly spoilt when it comes to planning your trip.
2. East meets West
Hong Kong is the perfect city to introduce you into Eastern culture. Why? Because it embraces so many aspects of Western culture too. This is where East truly meets West and you'll undoubtedly notice the British influences that remain here, as well as the language for the most part. You'll still find signs of the British architecture in the remaining buildings, which create a pleasant contrast to the ultra-modern buildings there today.
3. It doesn't matter how long you stay
Whether you have a matter of hours, or a few days to spend here, you can still have a very enjoyable visit here. Obviously, if you only have a few hours you won't have the chance to escape the airport (see below), but even if you have enough time to stretch your legs just beyond it will be worth your while. The airport is only a short stroll from the Maritime Square and Citygate outlets, meaning you'll have ample time to get some of your holiday shopping done nice and early.
4. The airport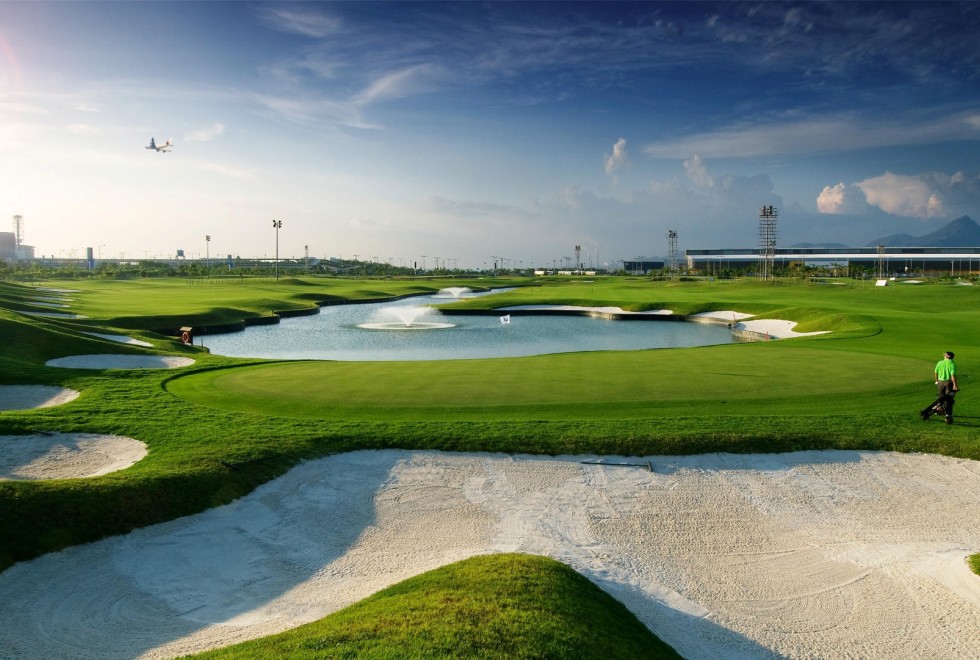 The airport itself actually boasts an array of activities that make layovers really fly by. As well as all the usual features you would expect from a major international airport, Hong Kong International also features the continent's largest 360 degree, 4D cinema where films truly come to life with special effects. Impressively, the airport also features the SkyCity Nine Eagles Golf Course, a 9-hole course with a feature hole on an island with an artificial lake.
5. There's loads to do
From sampling some authentic local cuisine, to wandering the streets of downtown, you'll find endless entertainment opportunities here. Seek out some of the culture and heritage of the spectacular temples and monuments here, or simply stand in awe as you watch the remarkable light show in this city that truly comes to life at night.
6. It's affordable
Adding a destination to any holiday can be a tough decision to make, but less so when that place is Hong Kong. With very reasonable prices on short stays, it is typically well worth adding Hong Kong to your trip to Asia as an essential, affordable destination. For example, a three night stay at 5* Harbour Grand Kowloon costs from just £579pp for an extra slice of luxury better you continue your Asian adventure!