Part of the dynamic province of Gauteng, the city of Johannesburg is one that is full of history yet continues to strive into modernity along with the latest generation of South Africans. With this, Johannesburg has proved to be a city on the rise, with an emerging, exciting culture just waiting to be discovered.
One example where new attitudes and new people are having an impact would be in the Braamfontein area, where you can find crafts, live music and cool new cafes - all drawing in youthful exuberance to the city. The Neighbourgoods Market is held in a carpark complex which houses a collection of stalls every Saturday, instead of cars.
With vintage clothing, handmade crafts and plenty of enticing food stalls drawing you in, you'll find it hard to resist the buzz of the experience. After buying some unique gifts, or trying homemade curries or burritos, many visitors spill out into the adjacent streets and are drawn into local bars and restaurants where live music is a common feature.
Just as Johannesburg is developing as an almost hipster-like, trendsetting location, it still hosts so much historical value with Constitution Hill proving a stark and constant reminder of the horrors of the past whilst embracing the promises of the future. Constitution Hill is the birthplace of South Africa's democracy and a human rights precinct that incorporates cultural, historical and recreational spaces to celebrate these things.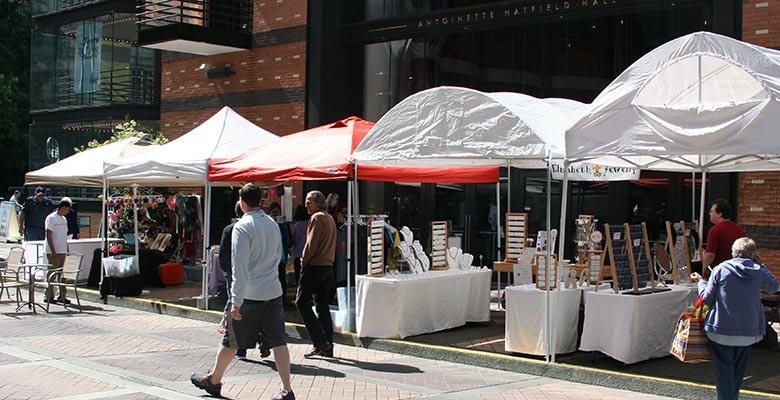 Elsewhere, the Arts on Main development is also breathing new life into the city centre as an all-in-one arts centre and a stimulating spot for artists and film makers to showcase their work. Today, it hosts some of the very finest South African contemporary art galleries in addition to a small collection of shops selling local fashion, decor, books and more!
Discover the site and the number of national and international heritage buildings that are housed here, including the South African Constitutional Court and the vastly impressive Old Fort prison complex. Once a place of fear and hopelessness, this prison became infamous for housing political prisoners including Nelson Mandela and Mahatma Gandhi, leading it to being called the Robben Island of Johannesburg. Today, you can still see the imposing four lookout towers and the cell which held Mandela himself.