The first time I saw the blazing lights and towers of Hong Kong island it seemed the most exotic place in the world. As a fiercely acquisitive 24-year-old, I hurled myself into bargain shopping like a child given a week of Christmases.
Today, the prospect of bargain shopping is long gone. Prices can be above even London's, and vanished too are the Union Flag and Governor's Rolls-Royce. Indeed, the former colony becomes undeniably ever more Chinese in character, coldly clasped in Beijing's embrace.
MY BEST TRIP YET
Yet in a week-long family visit, I had a better time as a Hong Kong tourist than in 20 previous trips. The weather was perfect. And I had forgotten that hiking is a local passion, with a surprising number of wild routes.
Climb or take a taxi to the Peak, then the tram down. Scale the steps to the Big Buddha on Lantau island. Take the ferry from Stanley to the traditional fishing village of Po Toi and eat at one of its seafood restaurants.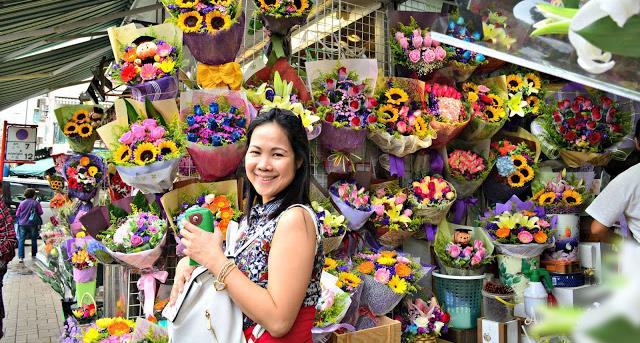 Hong Kong's Flower Market is a jungle of exotic blooms and scents
Stroll through the Bird and Flower Markets and, of course, take the Star Ferry back and forth between Hong Kong Island and Kowloon.
HIGHLY RECOMMENDED
If you should visit between December and April, go strawberry picking at the Rainbow organic farm at Fan Ling in the New Territories.
Enjoy Stanley street market, though I'll eat my socks if you see any object a self-respecting British citizen would want in their own living-room.
If you seek an unusual hotel experience, stay in the old Tai O police station on Lantau island.
For the MTR underground railway, buy an Octopus card on arrival, then for a hairy shopping experience, ride to the end of the line towards Shenzhen, the vast new metropolis just over the border in mainland China.
Shenzhen is a global capital of fakes – Gucci bags, Valentino shoes and a cornucopia of other stuff including customised art copying. Some of it is rubbish, but some is nevertheless wonderfully seductive.
Sunset over Hong Kong's breathtaking Victoria Harbour
EATING OUT
The peak of my culinary experience was dinner at Hutong, looking down from a 20th floor window on the night panorama of Hong Kong harbour amid the best Chinese food I have ever eaten. And don't expect such a meal to be a bargain either - although I suppose it could come into that category if you put a high value on such a memorable experience.
But we did drink hot rice wine, which I love, rather than French vintages at stratospheric prices.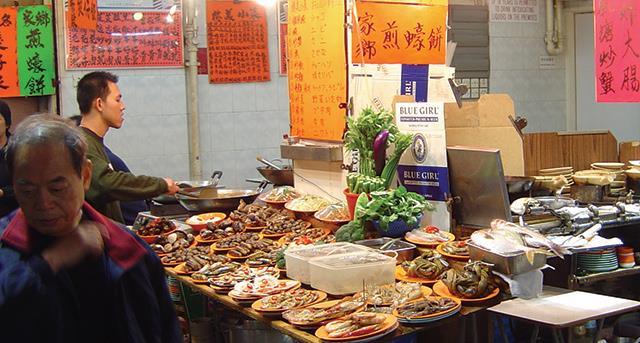 Hong Kong is home to some of the world's most exciting street food
It is possible to eat more cheaply, but if you have bought tickets across the world it seems silly to opt for bargain-basement dining.
MORE MUST SEES
I have a few more suggestions for quirky outings. Jason Wordie's guided historical walks are raved about by everyone who has signed up for one. And  my daughter, who lives in Hong Kong, highly recommends the fabric and ribbon market in Sham Shui Po, and a stroll in the Botanical Gardens.
And, of course, no visit to Hong Kong would be the same without experiencing the Symphony of Lights- one of the world's most spectacular light shows that has set the harbour ablaze every night since 2004.


Visit Ping Pong in happening Sai Ying Pun for urban interiors and delicious cocktails
Although there is so much to see, a first-timer to the city can do a great deal in a four-day visit, which can be a suitable duration for an introduction. And this is not particularly a child-friendly city.
Most Chinese today display no great sentimentality towards the British, the former colonial tenants, and why should they? Hong Kong's residents of all nationalities have had only one purpose for the past two centuries: to make money – and that continues today.
The old colony is utterly different from when I first saw it in 1970. But how could it not be, when empire is long gone? What's more, plenty has changed for the better and it is fascinating seeing this evolution take place.
First published in the Mail Online -  May 2018
More articles below...