Overview
Lovers of wildlife will be spoiled for choice on this week long tour along Australia's Nature Coast. And on this great trip you can combine relaxing on beautiful beaches with experiencing memorable encounters with animals and birds as you travel from the lovely city of Brisbane and back visiting and staying at Hervey Bay and beautiful Noosa Resort. This relatively short tour makes a great add on to any longer holiday Down Under and you are guaranteed to have many encounters with wildlife along the way.
Enlarge map
Day 1
Brisbane
Pick up your rental car in the city or at the airport and begin your drive to Glass House Mountains via the Bruce Highway. First stop is at the Australia Zoo to get up close and personal with rare, endangered and much loved Australian animals. Take in an exciting show at the Crocoseum, or enjoy a tour of the Australian Wildlife Hospital.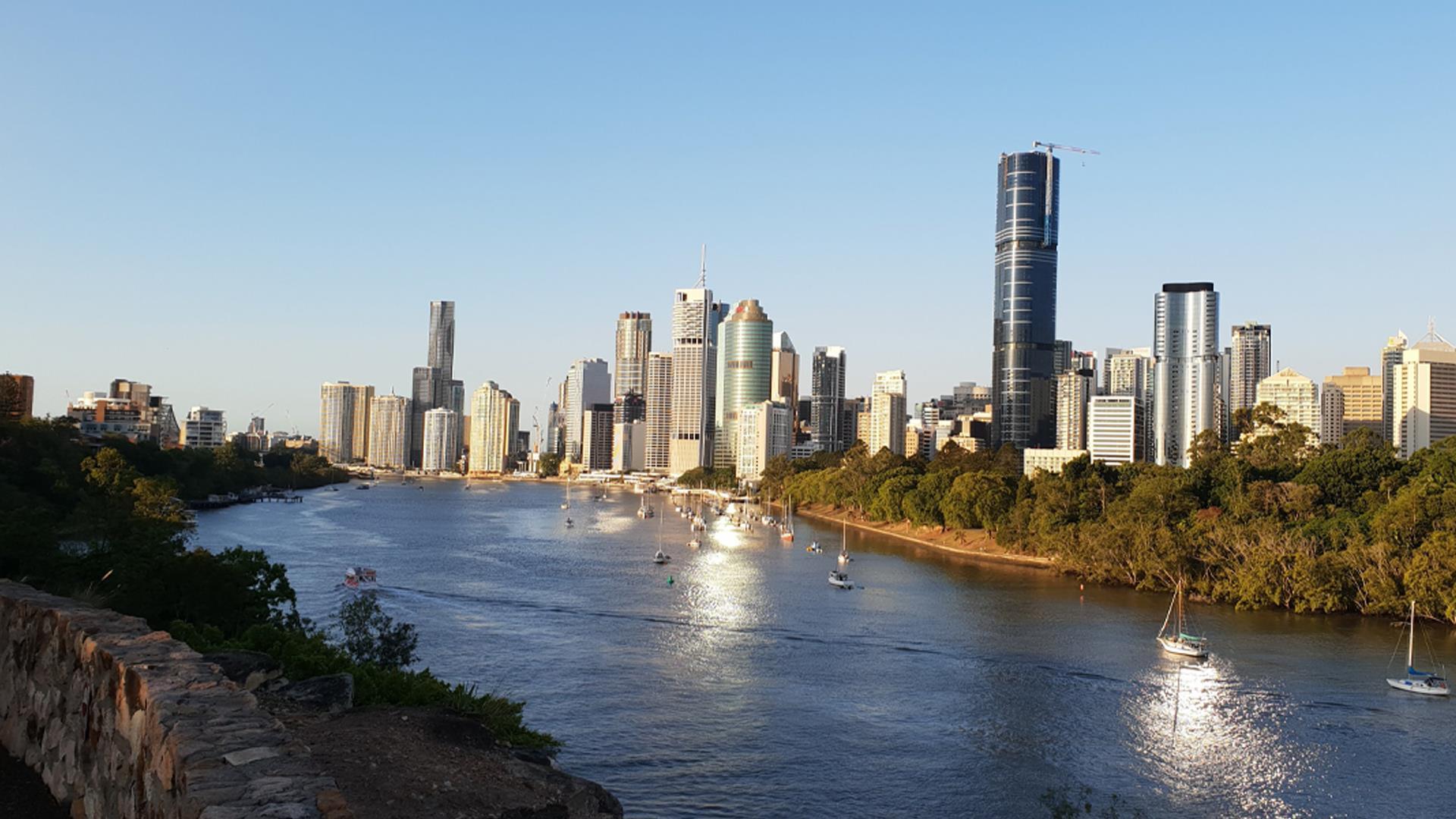 Day 2
Glass House Mountains
A full day today to explore Glass House Mountains, a group of 11 hills that rise abruptly from the coastal plain in Queensland's Sunshine Coast hinterland. They were named by Captain James Cook in 1770 as the peaks reminded him of the glass furnaces in his home county of Yorkshire. These rugged volcanic peaks that tower above the surrounding landscape are listed on the Queensland National Heritage Register as an area of national significance.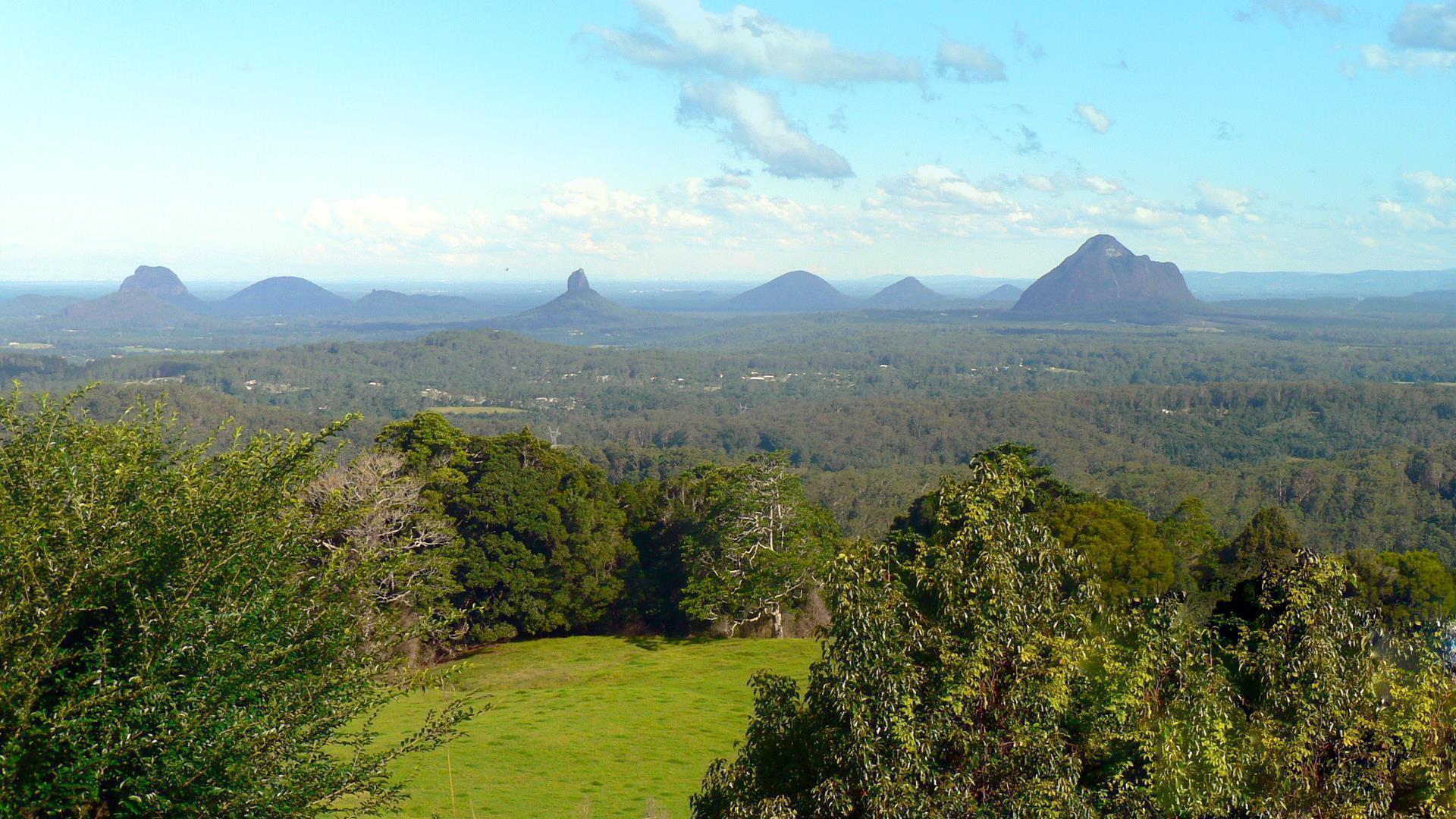 Day 3
Noosa Resort
Start the day at UnderWater World at Mooloolaba, where you can be kissed by a seal, dive with the sharks, Go Behind the Scenes and discover the life of an aquarist or spend the morning on the Maroochy River on an eco cruise though estuarine wetlands, home to a third of all Australia's bird life species. In the afternoon travel north to the Noosa National Park, spotting resident koalas dozing in the trees or find yourself enjoying part of the Noosa Bird Trail at the Mangrove Boardwalk and Weyba Conservation Park to look for exotic birds.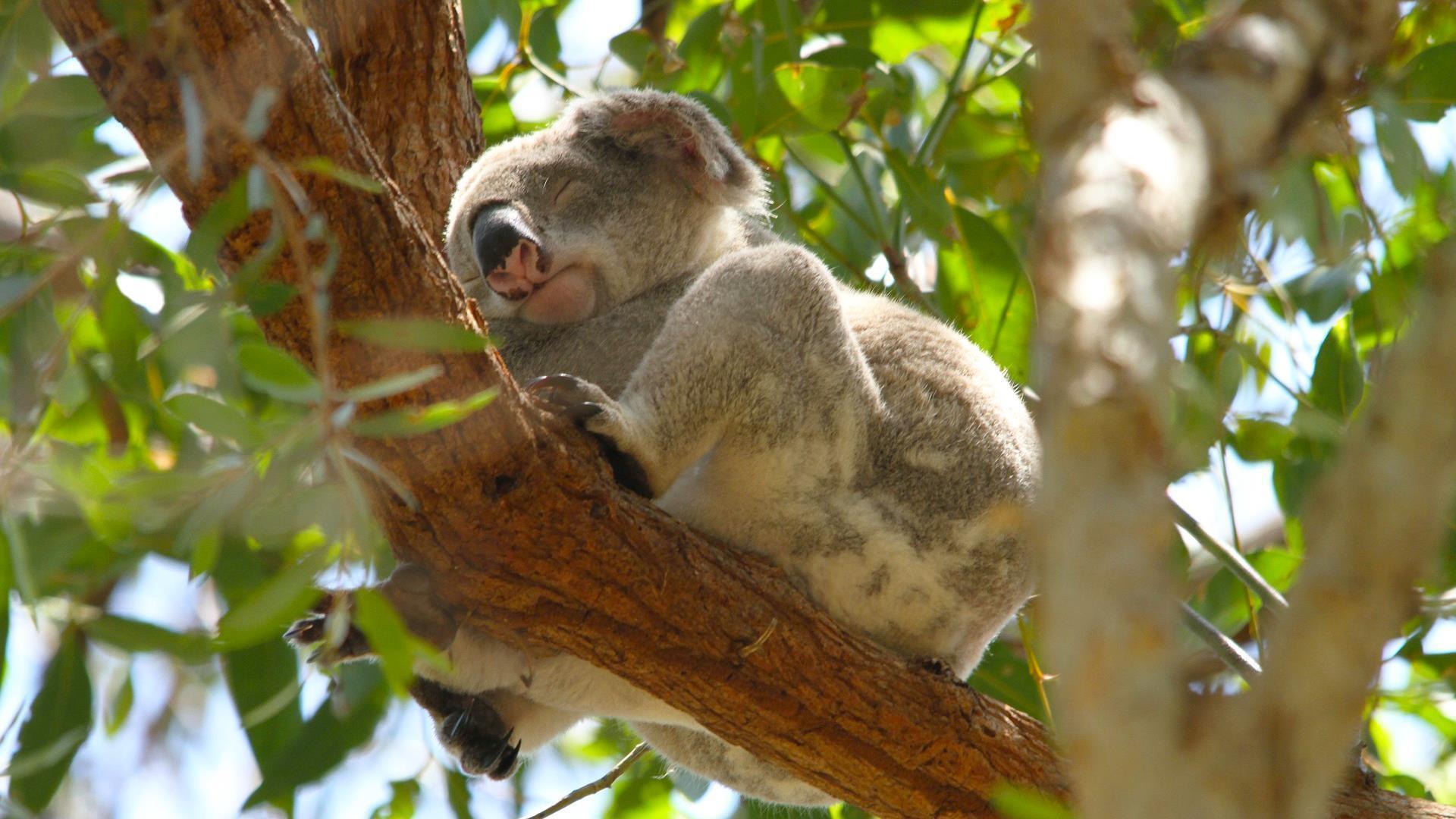 Day 4
Noosa Resort
Enjoy a day at leisure in the Noosa region. This you could travel south via Rainbow Beach and experience the beauty of the Teewah Coloured Sands on a 4WD tour followed by a hang glide over the tumultuous Pacific Ocean or enjoy a leisurely boat cruise along the wilderness of the Noosa Everglades and soak up the natural surroundings of mangroves, birdlife and pristine waterways or do it yourself with an eco accredited kayak tour.
Day 5
Hervey Bay
Travel on to the Fraser Coast and enjoy intimate wildlife encounters with some of Australia's most iconic native animals at the Fraser Coast Wildlife Sanctuary, near Maryborough. Pat a dingo in a safe controlled environment, feed kangaroos and emus and even cuddle a reptile. Continue to Hervey Bay and hire a stand up paddle board, kayak or canoe to discover dugongs, dolphin, turtles and a vast array of fish within the hidden depths of the bay's clear, calm waters.
Day 6
Hervey Bay
A full day at your leisure in Hervey Bay to explore the area. Take an eco-tour or diving tour to see coral and other marine life and find out more about the fascinating creatures that inhabit the Fraser Coast at the Fraser Coast Discovery Sphere. Get hands-on with star fish and sea cucumbers in the Touch Tank and come face to face with an ancient lung fish and local reef fish.
Day 7
Hervey Bay to Brisbane
Heading south from Hervey Bay, drive just over an hour to Tin Can Bay, one of the few places in Australia where dolphins can be hand fed in their natural environment. The rare Indo Pacific Humpback Dolphins can be seen at the boat ramp at Norman Point each morning. Then begin your drive back to Brisbane, return your hire car, and either stay on and enjoy more holiday along the Sunshine Coast or catch your flight back home.