Overview
You will live like a king on this wonderful nine day tour of the stunning coast of Queensland. Leaving Brisbane you follow the coastal highway north to Cairns visiting great towns, national parks and having time to relax on some of the islands of the Great Barrier Reef. There are so many sights to see on your journey, but there will be time to relax on beautiful beaches along the way and see some of the fascinating marine life. So have a whale of a time on the Queensland coast.
Enlarge map
Day 1
Brisbane to Noosa
Pick up your rental car in the town or Brisbane Airport and begin your drive to Noosa along the Bruce Highway. Noosa Heads has a cosmopolitan atmosphere, coupled with the natural beauty of the area. The headland is a national park and there are several walks to the various attractions of Boiling Pot, Hell's Gates and Paradise Cave. Noosa's boutiques and restaurants are first class, and there is no shortage of entertainment.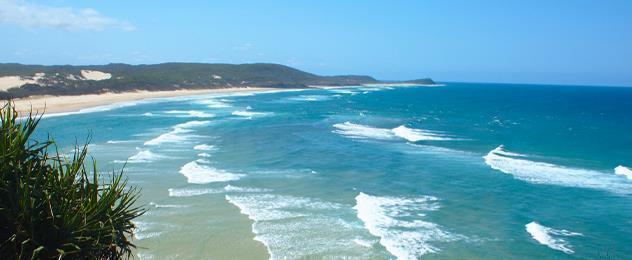 Day 2
Noosa to Hervey Bay
Leave Noosa today and travel to Cooroy then on to Gympie, which is the main entrance into the delights of Cooloola Beach, Great Sandy National Park and the glories of Fraser Island. Continue to Maryborough, one of Queensland's oldest cities, then on to Hervey Bay, which is full of history, beauty and attractions centred on sheltered waters and 10 miles of golden beaches. The waters off Hervey Bay are home to turtles, dolphins and it is the whale watching capital of the world.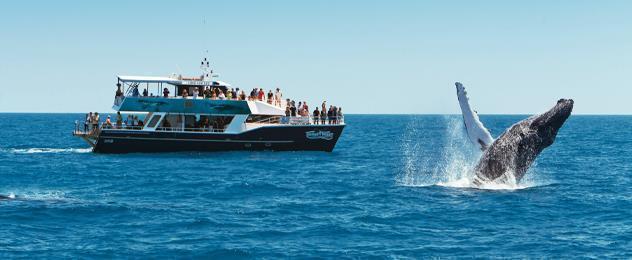 Day 3
Hervey Bay
Full day at leisure in Hervey Bay to explore the area or alternatively you may wish to take a full day tour to World Heritage Fraser Island. Although well known among fishermen and four wheel drive enthusiasts, it is the history and Aboriginal culture that gives Fraser Island its individual character, expressed through wonderful coloured sand cliffs, unique fresh water lakes and diverse flora and wildlife.
Day 4
Hervey Bay to Rockhampton
Depart Hervey Bay and travel to Torbanlea then continue through the towns of Childers, picturesque Gin Gin, Miriam Vale and Calliope to Rockhampton, in the heart of the beef cattle country. Visit Cammoo Caves, and see the coral, fossils and gigantic tree roots. A short distance away on the coast is Yeppoon the stepping-off place for visits to Great Keppel Island.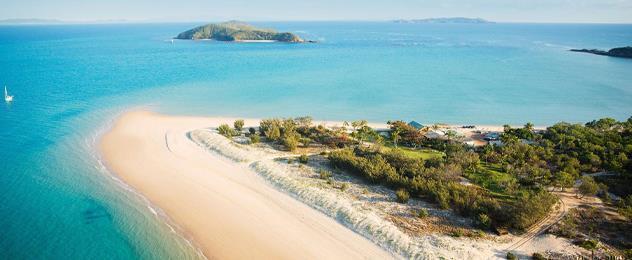 Day 5
Rockhampton to Mackay
Drive from Rockhampton via the towns of Marlborough and Sarina to Mackay. Eungella National Park is to the west of Mackay and is one of Queensland's most spectacular parks, with cloud shrouded peaks, deep gorges and lush rain forest. Mackay is surrounded by miles of sugarcane fields, which give the city its title of Sugar Capital of Australia.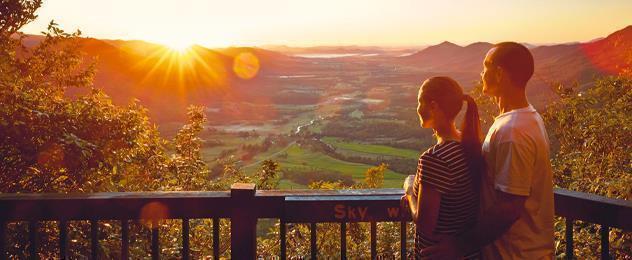 Day 6
Mackay to Airlie Beach
Leave Mackay and drive to Proserpine then on to Airlie Beach. At Proserpine there is a pleasant hike to Cedar Creek in the rain forest-clad hills behind the town. Airlie Beach is a popular holiday resort, and gateway to the Whitsunday Passage - home of hundreds of Barrier Reef Islands. The tropical island resorts of Hayman, Hamilton, Daydream and South Molle, are just off the coast and lie inside the Great Barrier Reef.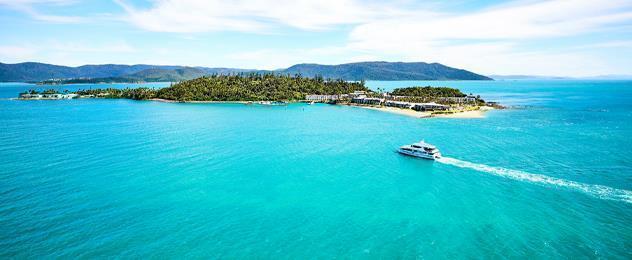 Day 7
Airlie Beach
Full day at leisure in Airlie Beach to explore the area or alternatively you may wish to take a full day tour of the beautiful Whitsunday Islands. Visit Daydream Island and Hamilton Island, the largest island resort in the South Pacific, which boasts an exciting mix of things to see and do. Picturesque Whitehaven Beach is one of the Whitsundays premier natural attractions and here you can take a leisurely walk along the pristine beach, join in the beach games or just relax and soak up the sunshine.
Day 8
Airlie Beach to Townsville
Leave Airlie Beach travelling back to Proserpine where you rejoin the Bruce Highway and head through the towns of Bower and Ayr to reach Townsville, the second largest city in Queensland. Castle Hill offers a panoramic view of Townsville and the Great Barrier Reef Wonderland is one of the most popular attractions in the city.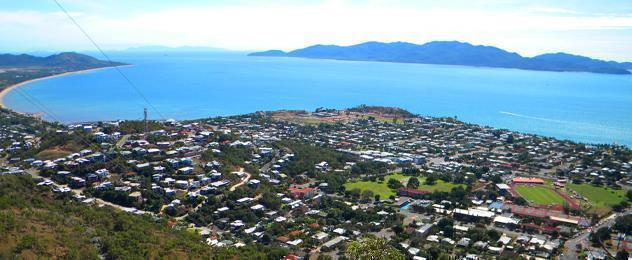 Day 9
Townsville to Cairns
Today you head for Cairns via the towns of Ingham, Mission Beach and Innisfail, where you can visit a crocodile farm at Flying Fish Point. After arrival in Cairns you may have time for some last minute shopping or sightseeing before taking your car back to the downtown depot or the airport for your onward flight or journey home.