Overview
There is nothing quite like an African safari holiday and on this trip you will visit two of the great game reserves, Tsavo East and Tsavo West and Amboseli, with a wonderful chance of seeing some or all of the Big Five - lion, leopard, buffalo, rhino and elephant. And it couldn't be easier to get to see the wildlife as you are picked up from your beach hotel in Mombasa and driven to the game parks and brought back after your adventures making it a great add on to any sunshine holiday in Kenya.
Day 1
Mombasa - Tsavo East
After an early breakfast you are picked up from your hotel and driven north along the main highway towards Nairobi, following the route of the railway line built by the British in the 19th century. The road passes through the outskirts of Mombasa, climbing steadily and soon the vast plains of Tsavo become visible in the distance, with the rolling Taita Hills on the horizon. Enter Tsavo East National Park at Buchuma Gate where the driver opens the roof of your bus so you can stand up with the wind in your hair. Welcome to Africa, the safari has begun! Tsavo is the largest national park in Kenya and is split into two. You arrive at your lodge for lunch and later go on a game drive returning at sunset.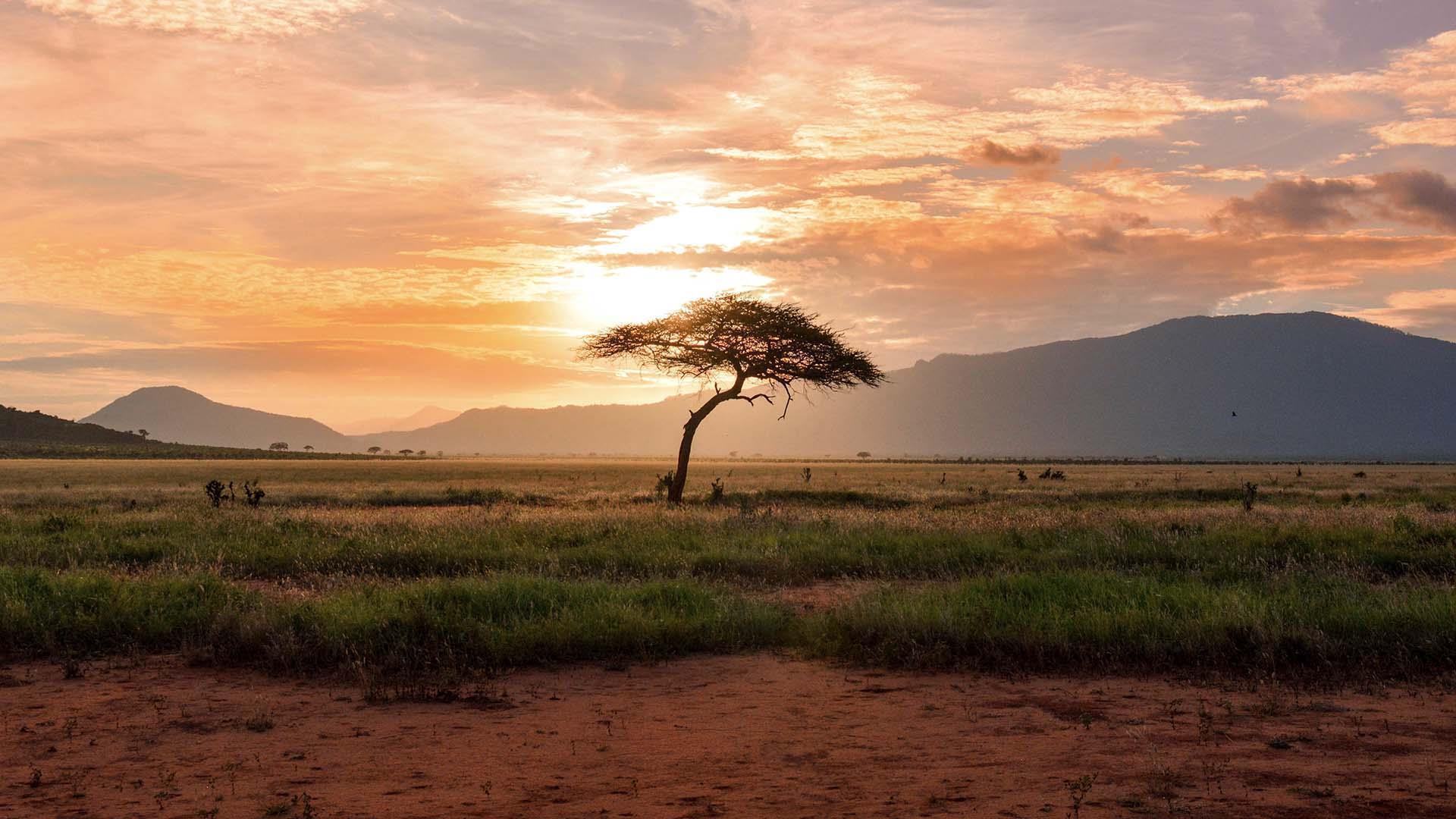 Day 2
Tsavo East - Amboseli
After an early breakfast, leave for Amboseli National Park. Join the main highway and continue northwards, passing Hunters Lodge, the sight of the infamous Man eaters of Tsavo incident where lions attacked workers building the railway, made famous in a Hollywood movie. Have a picnic lunch at the town of Emali then head into the national park. If the weather is clear you'll see majestic Mount Kilimanjaro directly ahead. Enjoy a game drive through Amboseli taking you across this vast lake bed. Amboseli is best known for its great herds of elephant but there's a lot of other game here too - cheetah, buffalo, giraffe, many types of gazelle and other plains game. Arrive at your camp as the sun sets.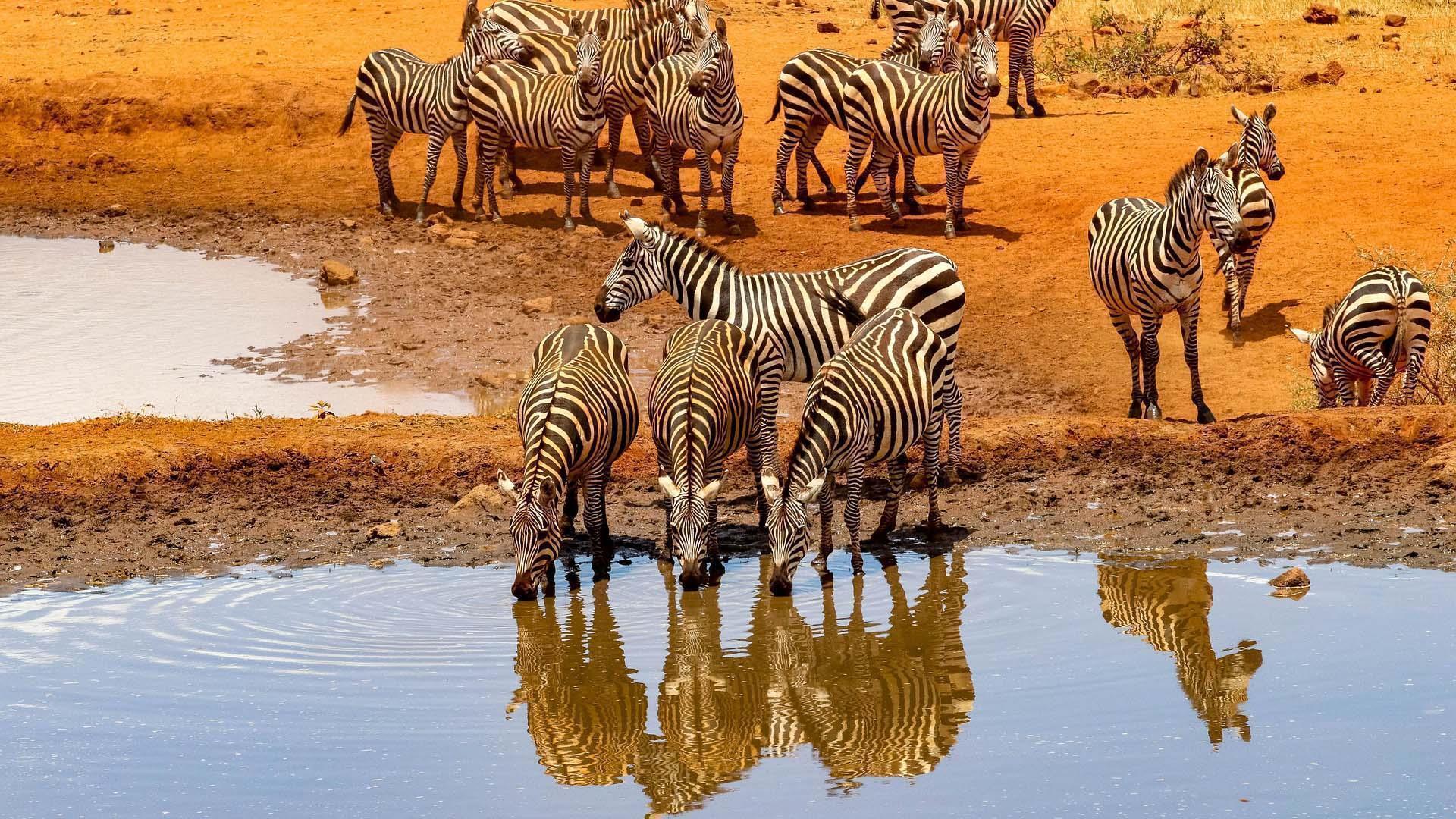 Day 3
Amboseli - Tsavo West
An early departure after breakfast takes you east, across the spectacular Shetani lava flow, a reminder of the molten outpouring that spilled down the scenic slopes of the nearby Chyulu Hills over the last three centuries. A zig-zagging road through scrub thorn and acacia leads you into Tsavo National Park, which together (East and West) form the largest of Kenya's parks. Spotting game as you go, especially gerenuk, Lunch at Kilaguni Lodge and later enjoy a game drive in the park and a visit to Mzima Springs with its underwater viewing holes and arrive at your lodge just before dark.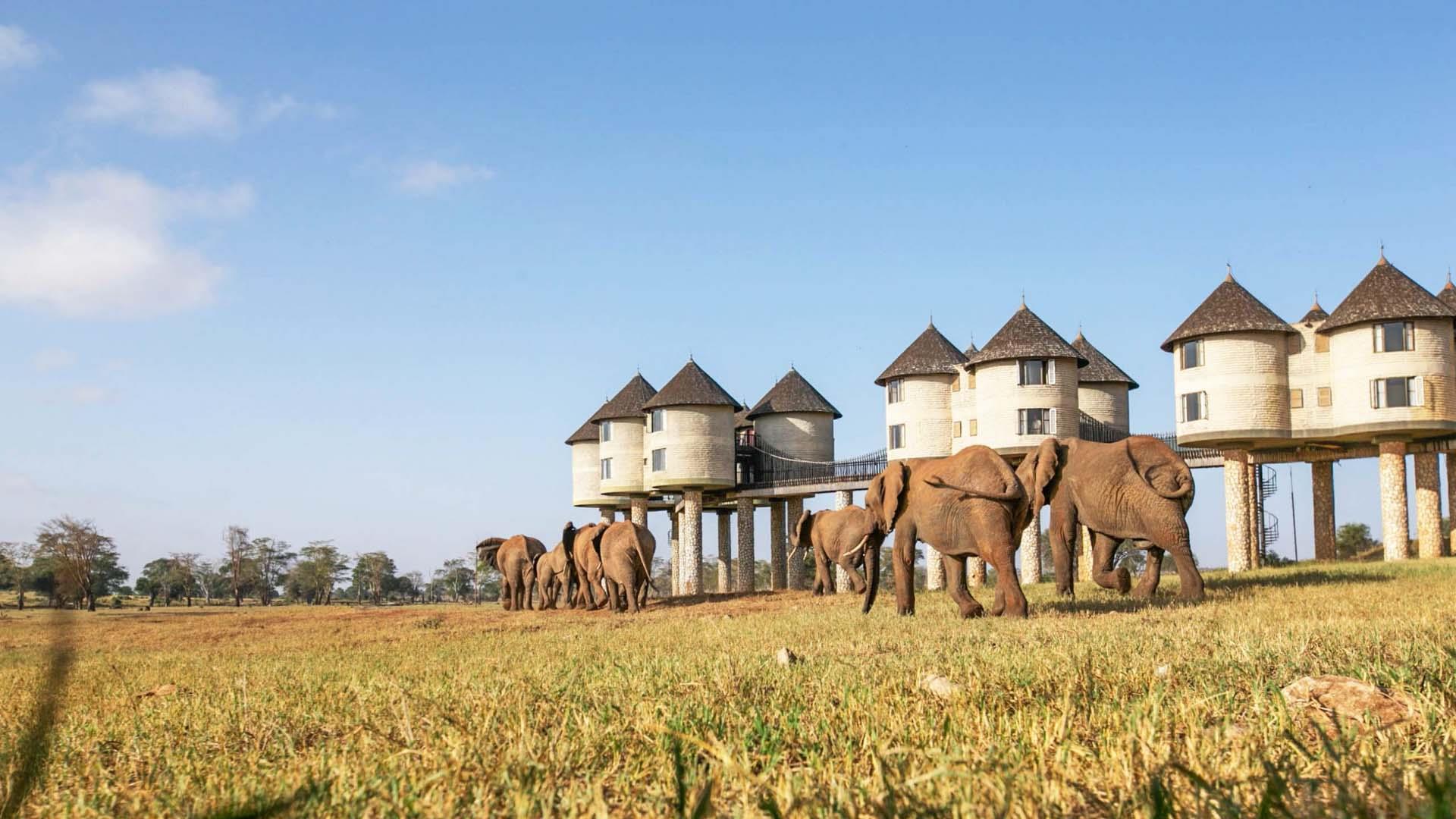 Day 4
Taita Hill - Mombasa
After breakfast enjoy a morning game drive in the sanctuary returning to the lodge for lunch before continuing your journey back to Mombasa, aiming to reach your beach hotel late in the afternoon. This Mombassa Rendezvous safari trip makes a great add on to any family beach holiday in Kenya and is a great way of seeing lots of wildlife in some of the world's great national parks.