I said I was never going to Barbados again - 29 consecutive years was quite enough, thank you. Bequia, the little Grenadine island a short hop away, was my new Caribbean love.

But when the time came for my annual trip to the West Indies, I thought: 'Hmm, can I really drop Barbados, after all we have been through?'  So I decided I would go to both Barbados and Bequia and rate the things that really matter to me on each island. Then, finally, I can make up my mind… 

Barbados is a much bigger island, with a population of 284,000, mostly well-off. It's well organised, safe and efficient, with much to see and do, modern facilities, the poshest, most luxurious hotels in the Caribbean, many wonderful restaurants plus all those celebs and footballers posing on the beaches.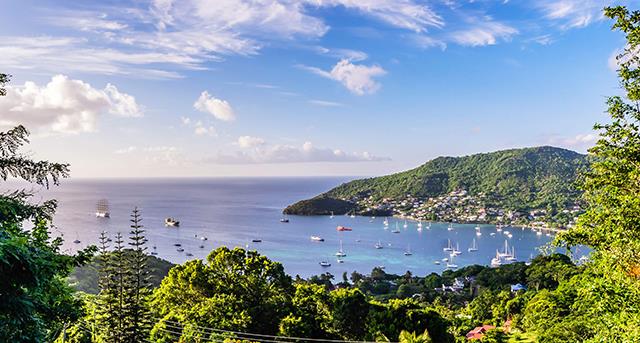 A haven for yachts at Port Elizabeth in Bequia
Bequia is titchy in comparison, with a population of scarcely 5,000. It's just five miles long, with a laidback atmosphere, not to say a bit dozy and cut off - but a real, working island. There's little chance of a selfie with your favourite soap star here. It is a paradise for yachties, with hundreds of little boats dotting the enormous bay at Port Elizabeth, many of whom have just crossed the Atlantic. Little fleets of service and water taxis buzz back and forth, taking supplies. There's so much to watch.

The interior seems bigger than it is, with all the hills and peninsulas and hidden trails.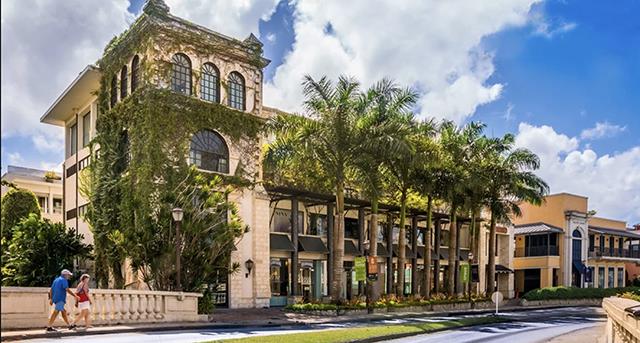 Catering for the British holidaymaker, Limegrove Mall in Holetown
On each island, I have a favourite place which for years I have walked to every afternoon to poke around, have a rum punch, stare at people, have a rum punch, talk to the locals, have a rum punch, convincing myself I am communing with the spirit of the island.

In Barbados, it is the little town of Speightstown, in the north, away from the glitter of the Holetown area. So many of Speightstown's shopfronts remind me of Carlisle in the 1950s.

Catch of the day at Bagatelle restaurant
In Bequia, there are two places I can poke around forever, never growing bored. Port Elizabeth, the harbour and island's only town, is fascinating and easy to walk to or from, with a newish walkway along the rocks from Princess Margaret Beach.

The other is Lower Bay, not a town as such, but hidden away along its wonderful beach there are three excellent restaurants, including Fernando's - run by Nando, a fisherman who catches his fish each morning, then cooks them in the evening. Then there are four cafe bars, Petra's grocery shop and Jacquie's organic fruit and veg haven.

As far as hotels are concerned there are ones at which I always stay, so my opinions are subjective. Since the Eighties I have gone at the same time every year to Cobblers Cove, luxurious but discreet and understated, with great food, beautiful gardens and nice suites.

In Bequia, I have moved around over the years, but I have settled on the Bequia Beach Hotel on Friendship Bay. It is so artistic, yet efficient, with big, stylish rooms. Like Cobblers, it appeals to the discerning. No vulgar TVs in the bedrooms. I should think not.

As well as having two restaurants on site Bequia Beach Hotel also owns the popular, cool, Jack's Bar at Princess Margaret Beach which guests love. In Bequia I also know people who stay for months at a time in reasonably-priced apartments on Lower Bay - they're all regulars, snow birds from the UK and North America who become virtually locals for a large part of the year.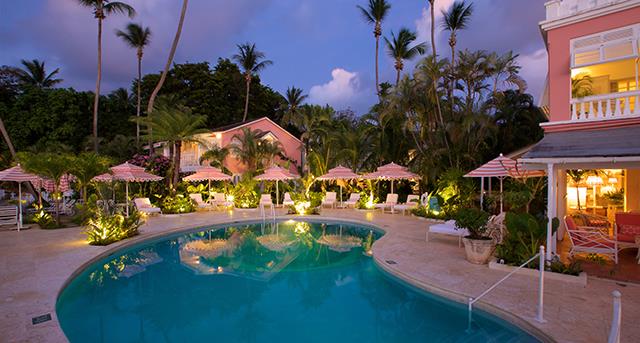 Elegant and discreet, Cobblers Cove offers luxury from the moment you arrive
One of the pleasures of Cobblers Cove is that it is like a house party, the same people staying at the same time, just like moi. And, of course, I love them all dearly. Oh yes.

So, how to choose? Well, both islands have superb if very different attractions. Barbados has so much to do. Bequia is so unspoiled.

From now on, should I just go to Bequia? However, I have decided to go to both islands again. Perhaps it will be my final time in Barbados. Perhaps not.

It will be my 30th year at Cobblers Cove, so naturally the reception desk staff will be holding up the Welcome Back flags. Anyway, I have paid my deposit for three nights' B&B - so I'm not going to lose that, am I?  
First published in the Mail on Sunday - November 2019
More articles below...