Overview
Yeehah! This wonderful tour will take you through the key areas of Texas, the "Lone Star State", for an unforgettable western experience. Starting with a two night stay in the Fort Worth Stockyards National Historic District, you will travel through the musical city of Austin, history laden San Antonio where you will visit the legendary Alamo, see the rugged nature of Big Bend National Park and Palo Duro Canyon and stay at the Wildcatter Ranch in Graham for a hands-on cowboy experience. Get ready for the big Roundup!
Enlarge map
Day 1
Arrive in Dallas
Your Lone Star State adventure begins when you arrive at Dallas/Fort Worth International Airport and then drive to your hotel where a big Texas welcome is waiting. Depending on your time of arrival, set out for some dinner and fun, Western style, at one of the many restaurants and venues found in the Stockyards. Try the internationally renowned Cattlemen's Steak House for a big juicy steak cooked to your specifications on a charcoal broiler.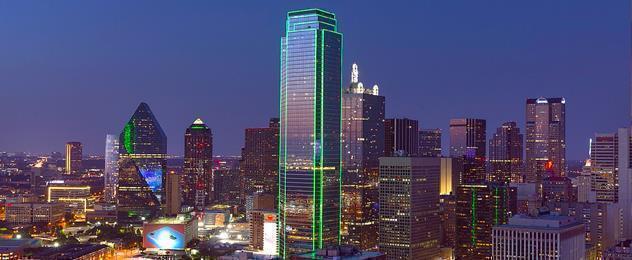 Day 2
Fort Worth
Your tour of Texas begins in Fort Worth, the "City of Cowboys and Culture." Celebrate the American West when you visit the Fort Worth Stockyards National Historic District - 125 acres and 15 square blocks of western tradition. The Stockyards is filled with sites from the Old West to great Texas-themed shopping and cuisine. See the world's only twice daily longhorn cattle drive and meet the drovers. Shop for authentic cowboy gear and dance the night away at Billy Bob's Texas, the largest Honky Tonk in the World, or visit the White Elephant Saloon. And don't forget to call in at downtown's Sundance Square or the famed Cultural District.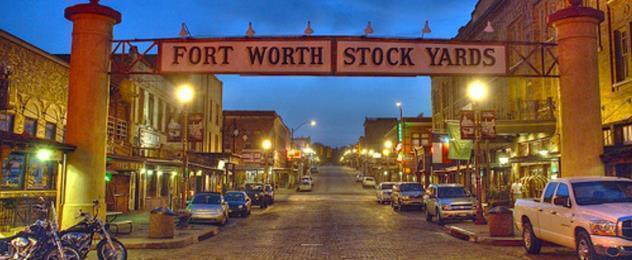 Day 3
Fort Worth to Austin
Your next stop is Austin, the capital of the Lone Star State, which claims to be the Live Music Capital of the World. Austin has nearly 200 live music venues that welcome visitors to experience a vibrant nightlife. Many are conveniently located in the downtown area near attractions and restaurants. Tour the Texas Capitol, the Bob Bullock Texas State History Museum, and shop at boutiques along South Congress Avenue. Outdoor lovers will be drawn to Barton Springs, a natural spring-fed swimming hole, and the city's extensive network of greenbelts, parks and natural preserves.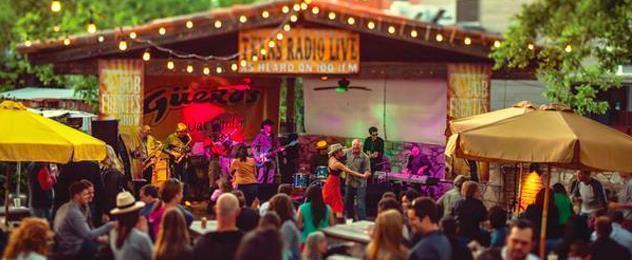 Day 4
Austin to San Antonio
Leave Austin today and head south-west to the enchanting city of San Antonio and spend time at the city's River Walk, an unusual urban sanctuary that winds along the San Antonio River in the heart of the city, one story below the bustling street level. Restaurants, galleries and shops line the banks of the river and the best ways to experience this area is by taking a guided river tour or a sunset cruise. In the evening, marvel at the panoramic view from 750 feet on top of the Tower of the Americas. A glass elevator will take you to the observatory, with heart-stopping views all the way.
Day 5
San Antonio
Today is yours to explore this great city. In the heart of downtown San Antonio is the Alamo, where 189 Texas defenders famously held 4,000 Mexican troops at bay for 13 days in their claim for Texas independence. Embark on Mission Trail to explore the four other Spanish colonial missions set amid the native grasslands along the river then when you feel hungry, venture to Market Square, the largest Mexican market north of the Rio Grande, to find family owned cafes and colourful food booths. Try authentic Tex-Mex cuisine served with fresh coffee.
Day 6
San Antonio to Del Rio
Continue travelling west today to Del Rio, where you can experience a classic West Texas town. Nearby Lake Amistad offers plenty of outdoor fun, with scuba diving, swimming, water skiing and fishing. Bird watching is a major attraction for this area, especially in the winter, when many species pass through on their southern migration. At the state's oldest winery, Val Verde, you can enjoy a free tour and tasting. Spend the day examining the rock art at Seminole Canyon State Park and Historic Site or browsing through one of the city's museums.
Day 7
Del Rio to Big Bend National Park
Today you leave Del Rio and make your way to Big Bend National Park, an area named after the vast curve of the Rio Grande in southwest Texas. It is a wildly beautiful natural region where you can explore mountains and vast Chihuahuan Desert scenic expanses. The towns of Alpine, Fort Davis, and Marfa have historic and natural sites to explore. Big Bend National Park, Big Bend Ranch State Park and Fort Davis State Park offer hiking, river running, riding, mountain biking, jeep touring and lots of sightseeing opportunities. The regions historic ranches and ghost towns have a fascinating history.
Day 8
Big Bend National Park
This morning visit Big Bend National Park. Sometimes considered three parks in one, it includes mountain, desert, and river environments. An hour's drive can take you from the banks of the Rio Grande to a mountain basin nearly a mile high. Here, you can explore one of the last remaining wild corners of the United States and experience unmatched sights, sounds, and solitude. To experience the best of Big Bend, you should get out on foot, if only for a short time, and become part of the landscape. Listen to the silence, smell the creosote bushes, and gaze towards a distant mountain range, and you will realise how special this place is.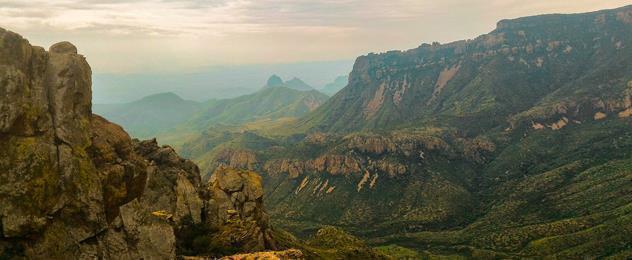 Day 9
Big Bend National Park to Midland
Today drive toward Midland, stopping at Fort Stockton along the way. Have a bite to eat in one of the many local restaurants then continue to Midland, a city rich in history. Don't miss Jim Hall's legendary race cars at the Chaparral Gallery or the World War II aviation art at the American Airpower Heritage Museum where you will find the world's largest collection of aviation nose art from planes flown in World War II. Also visit to George W. Bush's childhood home and tour the Museum of the Southwest before strolling across the manicured lawns to the Haley Library for a lesson in Texas history.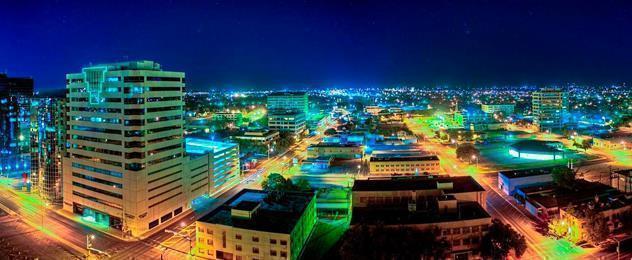 Day 10
Midland to Amarillo
Leave Midland and drive to Amarillo, gateway to Palo Duro Canyon, America's second largest canyon. Explore the canyon's incredible river carved spires and pinnacles on your own or via jeep excursions. The Panhandle Plains Historical Museum in nearby Canyon chronicles the history and art of the region. Back in the city you can explore true Western heritage at the Amarillo Livestock Auction, American Quarter Horse Hall of Fame and the Kwahadi–Kiva Indian Museum. Amarillo also has a portion of fabled Route 66 and one-of-a-kind attractions such as the Big Texan Steakhouse and the Cadillac Ranch.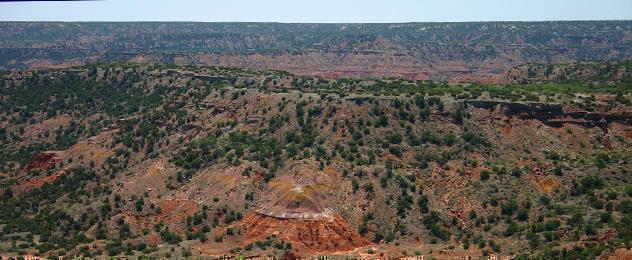 Day 11
Amarillo to Graham texas
Today you leave the natural beauty of Amarillo and travel to the rugged North Texas Hill Country where you spend two nights at the Wildcatter Ranch for a hands-on cowboy experience. Wildcatter Ranch takes in 1,500 acres of the most beautiful Texas countryside. Enjoy all the comforts of home with a special rustic charm. Expect a stay where you can go horseback riding, shooting sporting clays, and canoeing or enjoying the sunset from the back porch of your guest room. Whatever you decide to do here, one thing is for sure, the Wildcatter Ranch offers an authentic Texas experience like no other.
Day 12
Wildcatter Ranch & Resort
Enjoy morning activities at the Wildcatter including horse demonstrations, hay wagon rides, horse shoes, and lasso games and more horseback riding. A Dutch oven lunch at the Wildcatter will give you a great cooking demonstration along with a good meal. In the afternoon, visit America's Largest Downtown Square in Graham, ideal for walking and shopping for souvenirs. You can also tour nearby Fort Belknap before returning to the ranch for a memorable chuck-wagon dinner to celebrate the last night of your grand Texas tour.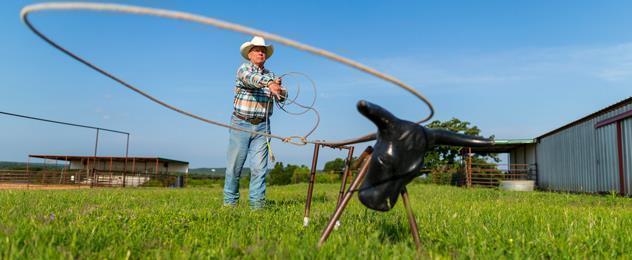 Day 13
Graham to Dallas Airport
Today your action packed tour of Texas comes to an end. Say farewell to your new found friends at the ranch and then drive back to Dallas Fort Worth airport to catch an onward flight or begin your journey back home, taking with you so many lasting memories of this fascinating and historic region of the United States.