Description
One of the world's greatest rail journeys, over three days and two nights, The Ghan takes you 2,979 kilometres from Darwin to Adelaide. Along the way you'll experience the spectacular scenery of Australia's Red Centre, as well as an unforgettable outback dinner under the stars.
Day 1
Darwin
Your journey begins at Darwin Rail Station, where you'll settle in to your comfortable private cabin, then sit back and enjoy the views. You'll arrive in Katherine just after lunch, with time for an excursion to the magnificent Nitmiluk Gorge, a cruise on the Katherine River, or even a helicopter flight over Kakadu and Nitmiluk National Parks, before you're back on board in time for dinner in the Queen Adelaide Restaurant.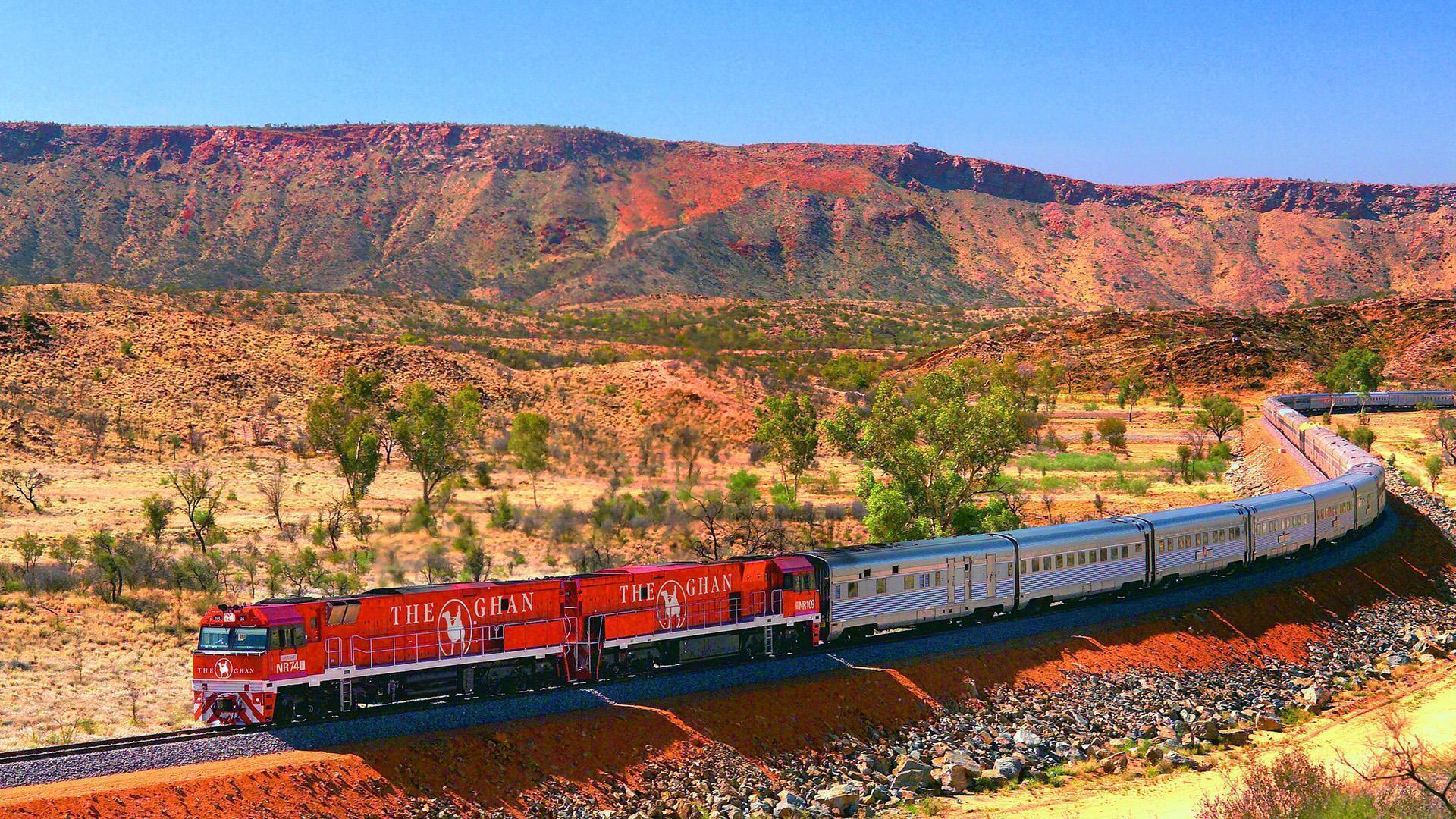 Day 2
Alice Springs
You'll want to wake early the see the spectacular outback sunrise, then enjoy a delicious breakfast before you arrive in Alice Springs, with time for some sightseeing in this outback town before your journey continues. Your next stop is in Manguri this evening, where you'll pause for an authentic outback barbecue, dining beneath a sky dotted with more stars than you've ever seen before.
Day 3
Adelaide
You'll notice a difference in the view from your window as you enjoy breakfast this morning, as the train leaves the outback and begins heading through the green pastures of South Australia. You'll arrive at your final destination of Adelaide in the late morning, ready for your onward journey or the next stage of your holiday.