Overview
There is so much to see on any visit to Australia and the only problem is finding the time to fit it all in because of the huge distances between states and cities. But if you have seen Sydney, lapped up the magic of Melbourne, visited picture-perfect Perth and spent some time in the radiant Red Centre, then this nine day Kimberley Explorer trip from Darwin to Broome is a new adventure that is well worth taking. ut life in the real Australia.
Enlarge map
Day 1
Darwin to Kakadu National Park
Pick up your Avis car in Darwin and drive east on the Stuart Highway and head for Kakadu National Park. The best place to start is at Fogg Dam, 50 miles south-east of Darwin. Stop at Window on the Wetlands Visitor Centre to get a great insight into the prolific animal and bird life of this sensitive ecological region. The scenery of Kakadu is dramatic and the aboriginal rock art is among the finest in the world. Also stop at the Bowali Visitor Centre Park Headquarters, located on the Kakadu Highway.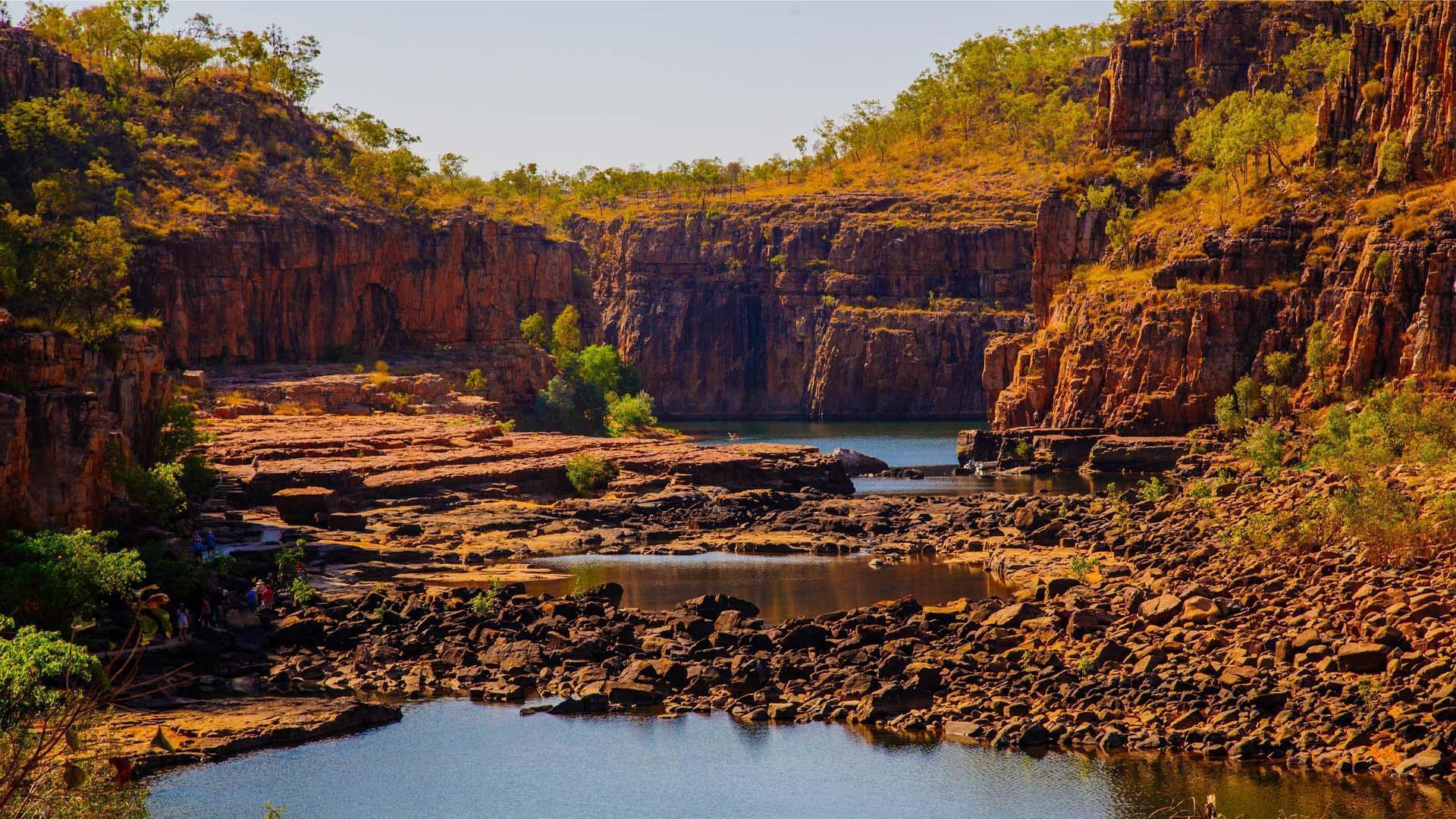 Day 2
Kakadu National Park
You have a full day at leisure to explore Kakadu. This morning take a cruise from Cooinda then call into the Warradjan Aboriginal Cultural Centre. Other sights to see today include a visit to Nourlangie Rock and Ubirr Rock, or an optional scenic flight. Aboriginal rock art in this area is very well preserved and accessible and it's worth taking a guided tour to have its history explained to you. At Nourlangie Rock there is a circular walk which will take you past an ancient Aboriginal shelter and several outstanding art sites.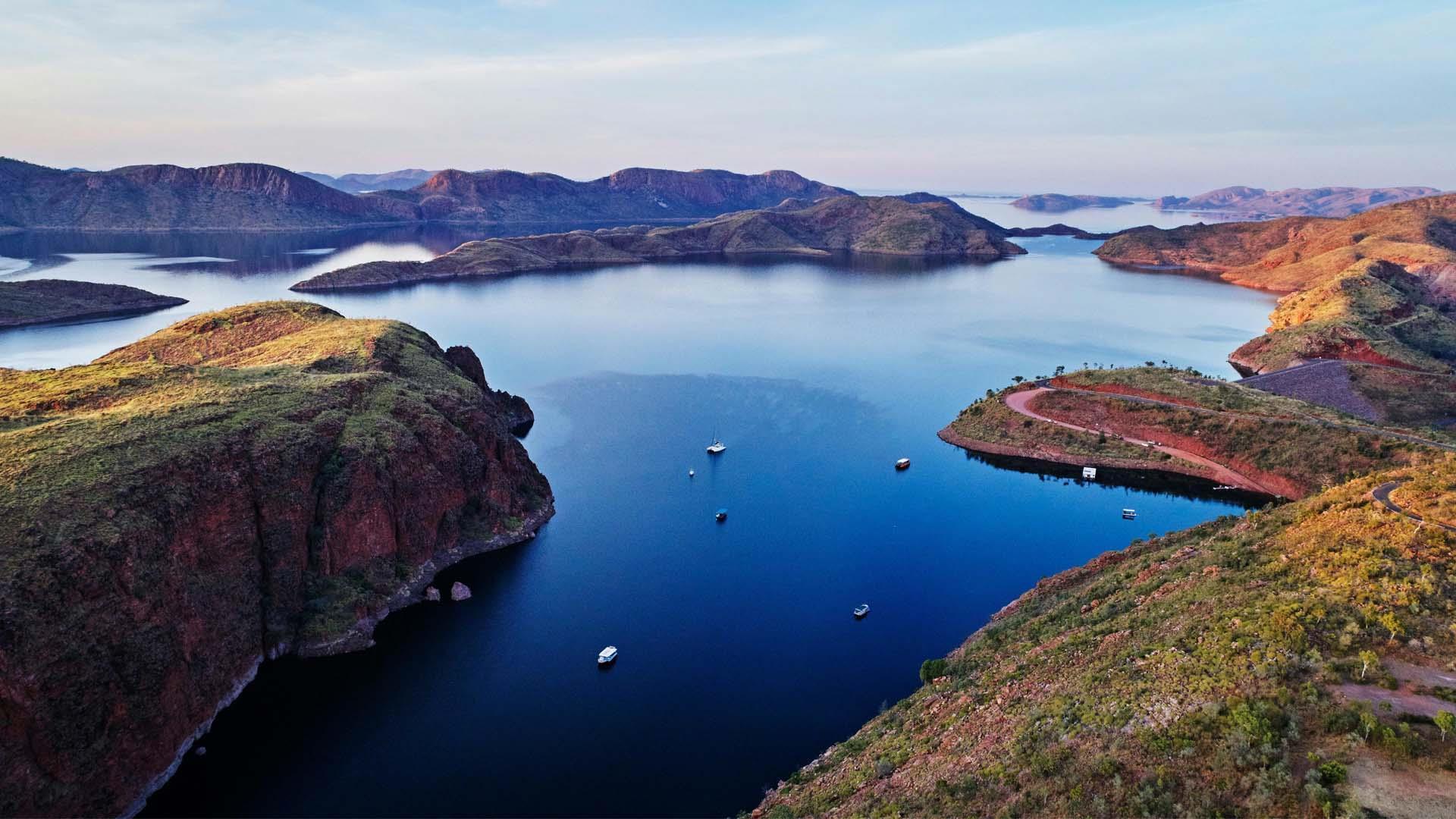 Day 3
Kakadu National Park to Katherine
A long drive of around 250 miles today when you leave the national park and head south on the Kakadu Highway towards Pine Creek, where you join the Stuart Highway and carry on to the town of Katherine. Along the way stop at the beautiful Edith Falls and when you get closer to Katherine you can visit the Cutta Cutta and Tindal caves. Katherine is the major intersection between northern, southern and western routes and you spend the rest of the day and evening exploring the town.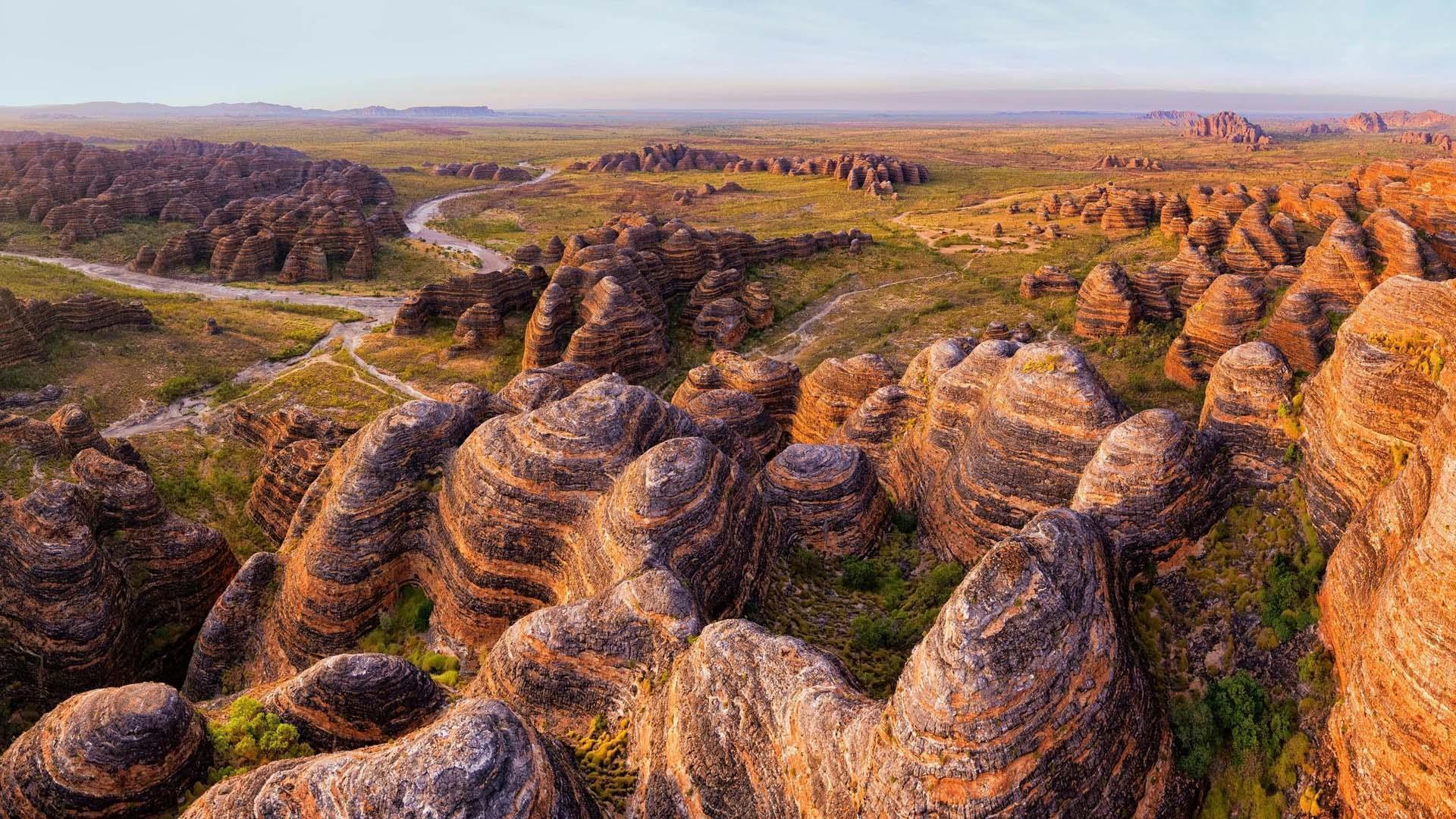 Day 4
Katharine to Kununurra
A long day behind the wheel today when you leave Katharine and drive for around 500 miles crossing over the Western Australian border and heading South West towards the town of Timber Creek for a stretch and bite to eat. If time permits, consider visiting Lake Argyle – Australia's largest body of freshwater, before arriving at your destination of Kunnunurra the vibrant provincial town and hub of the East Kimberley. Tonight is free for you to explore and have dinner in one of the local restaurants.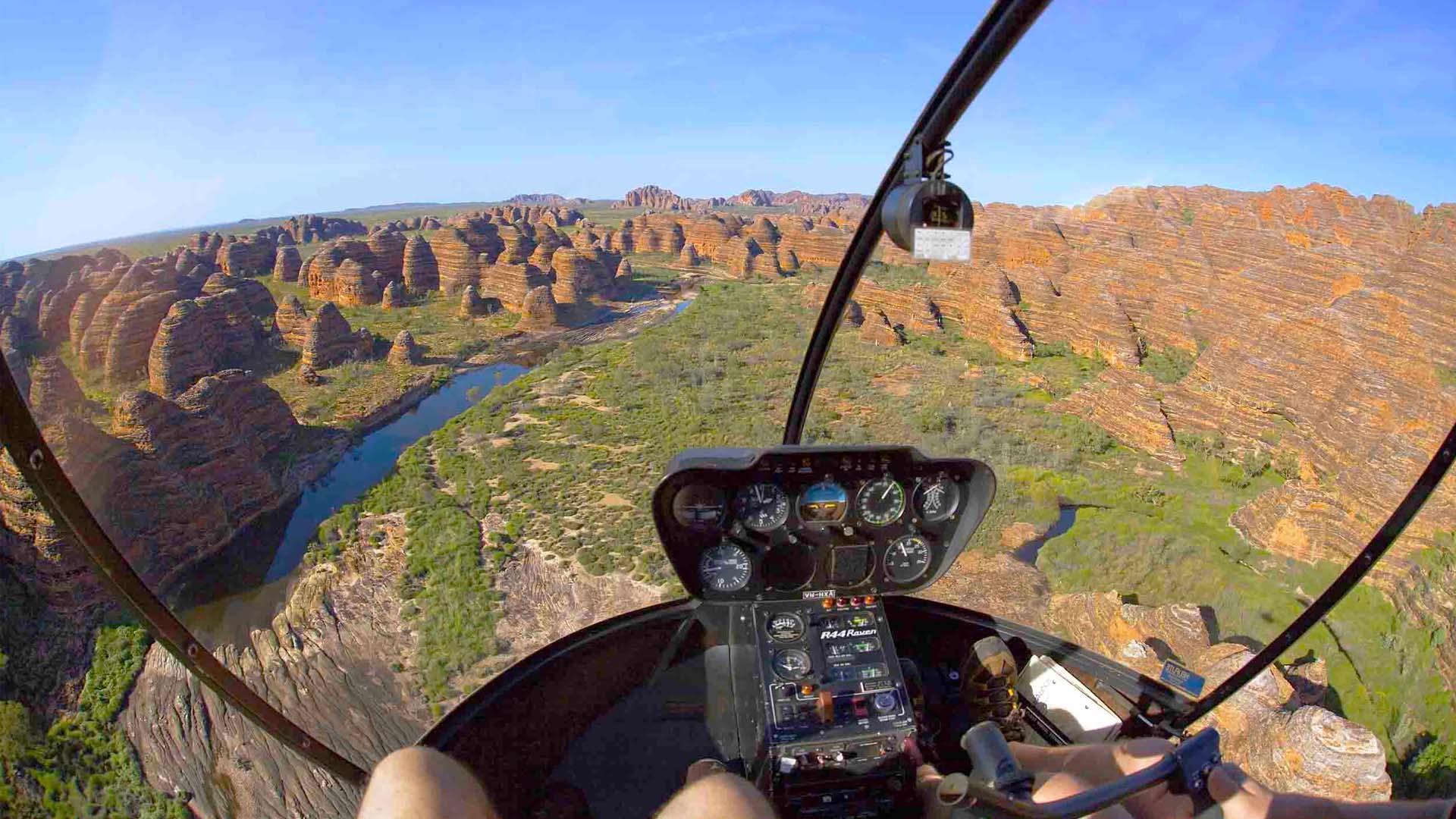 Day 5
Kununurra to El Questro Wilderness Park
Leaving Kununurra, today you are heading to El Questro Wilderness Park. A million acres in size, El Questro is located on the eastern perimeter of the Kimberley region, and extends for approximately 70 miles into the heart of the region. The park is only 50 miles from Kununurra so you will have plenty of time to explore when you reach there and check in to your next accommodation. Tomorrow you have a full day to travel around this wilderness area, so no rush!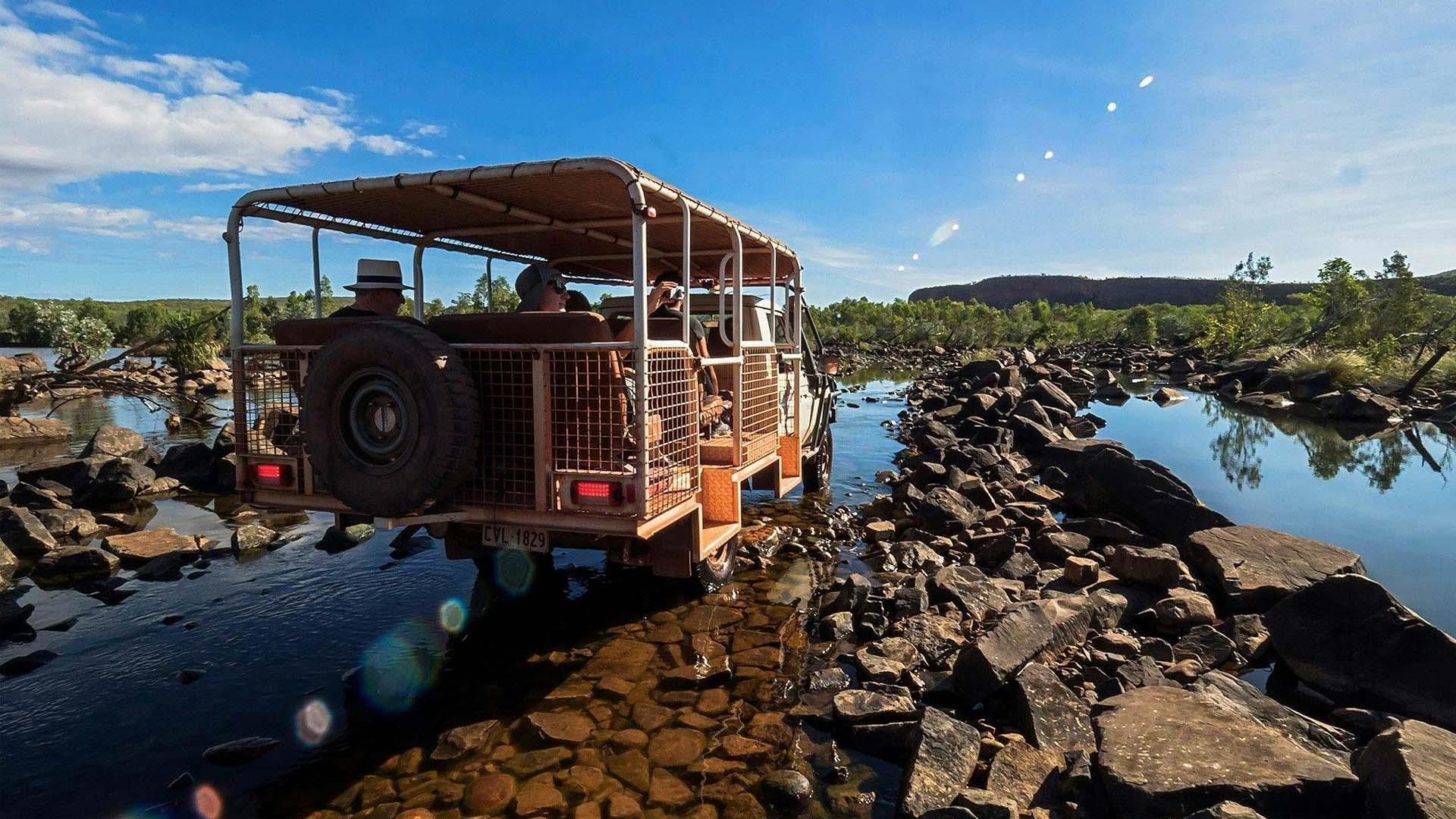 Day 6
El Questro Wilderness Park
After breakfast enjoy a full day exploring this wonderful national park and offers the ultimate outback experience. Here you can choose from a variety of lodging accommodation, each different in style and budget and there is opportunities for riverside camping. Today you can explore gorges and canyons, either by boat, on foot or by helicopter, discover unexpected waterfalls and canoe along the rivers - the options and adventures here are endless.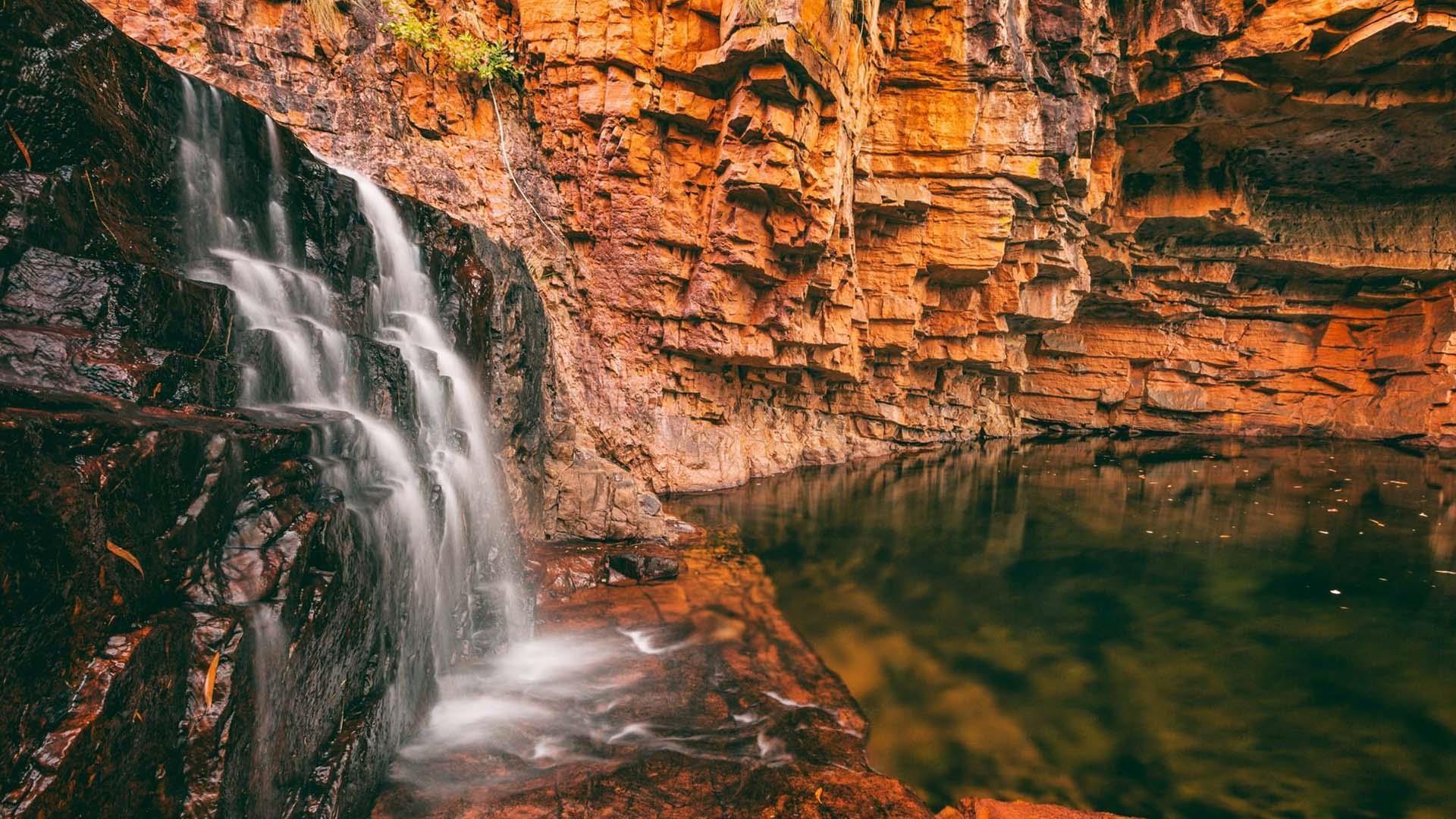 Day 7
El Questro to Mt Elizabeth Station
Today you leave the stunning wilderness area of El Questro and drive along the challenging Gibb River Road, making sure to take rest stops, before arriving at your destination – the working cattle station property of Mt Elizabeth Station where you stay tonight. This station welcomes visitors to its homestead and camping area, as do the dozens of wallabies and kangaroos that come out to graze. Most days here finish with impressive sunsets followed by a wonderful view of the stars. Day tours, swimming and fishing are also on offer.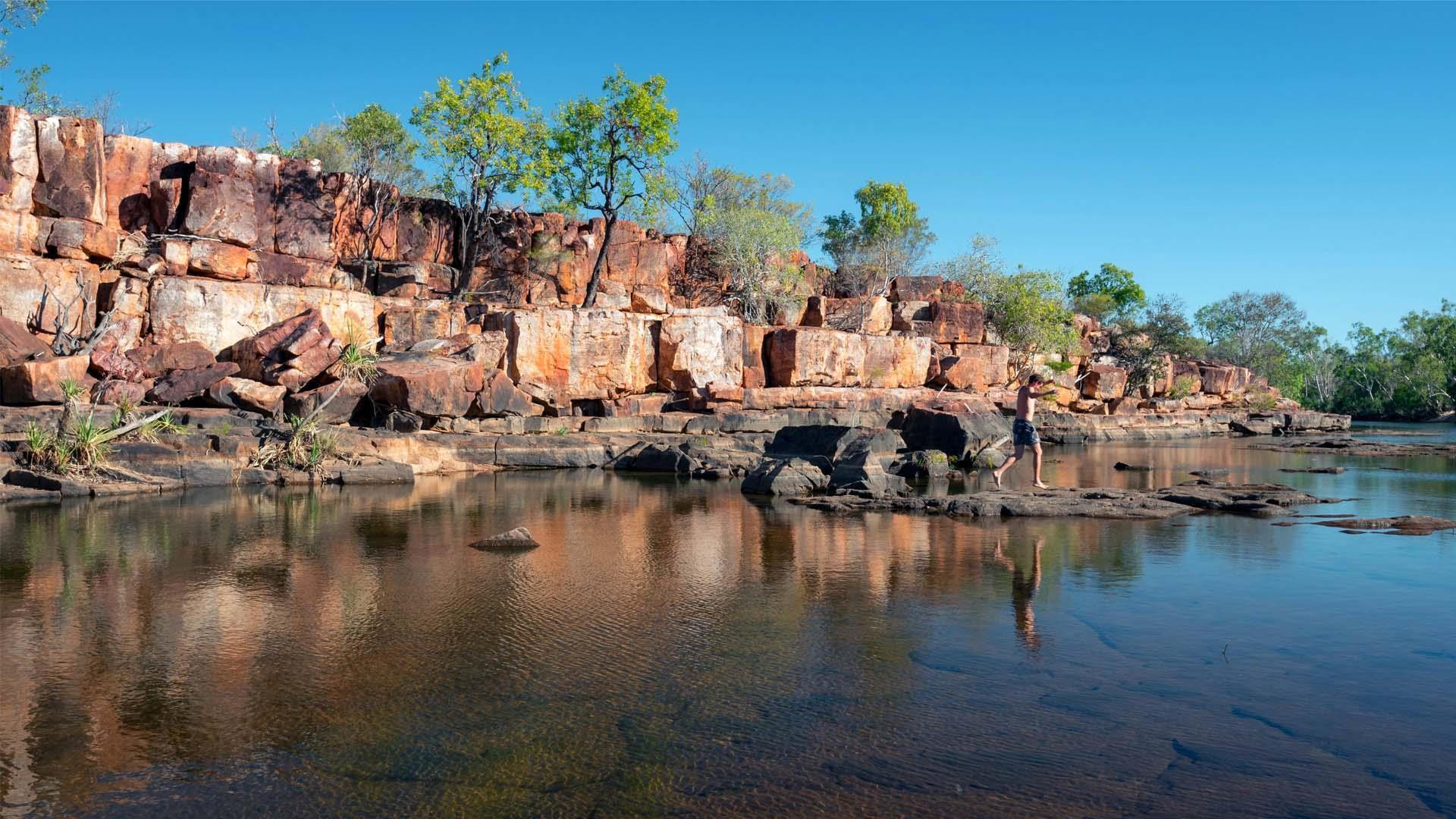 Day 8
Mt Elizabeth Station to Bell Gorge
Today you leave Mt Elizabeth Station and continue along the Gibb River Road to Bell Gorge Wilderness Lodget. Make sure you stop at Galvans or Barnett Gorge along the way where you have great views of the surrounding landscape before arriving at the lodge Note: Travel through the Imintji township is forbidden. Access the camp from Gibb River Road only
Day 9
Bell Gorge Wilderness Lodge to Broome
The last leg of your journey today when you leave Imintji and drive the 400 miles to Broome. Head south along the Great Northern Highway to the bustling old pearling town of Broome, which has a wealth of natural attractions and is famous for its pristine beaches and bays on the sparkling Indian Ocean. Your car is booked until tomorrow and should be dropped off at the city or airport then you can stay on and relax beside the ocean, fly to another destination, or begin your journey home.