Overview
On this wonderful 16 day tour of New England you will not only get to see the stunning natural beauty of the area but also visit and explore two of America's biggest and most interesting cities. Beginning in New York, you will head north to Boston travelling through Cape Cod on the way. Then it's on to the beautiful White Mountains of New Hampshire followed by the Green Mountains of Vermont, visiting many historic towns on your journey, before heading back to the Big Apple. There is so much to see and do on this trip and every day is exciting.
Enlarge map
Day 1
New York
After touching down at Newark Liberty International Airport you drive to your hotel in New York City. There is so much to see and do in this pulsating metropolis that the only problem is knowing where to start. Tonight consider a visit to one of New York's most popular destinations, Rockefeller Centre. It is a hub of activity, with thousands of visitors and New Yorkers alike enjoying an array of exciting attractions. Whether you're looking to try ice-skating, joining the audience of a TV show, or shopping at its world-class retail stores, the Rock has something for everyone.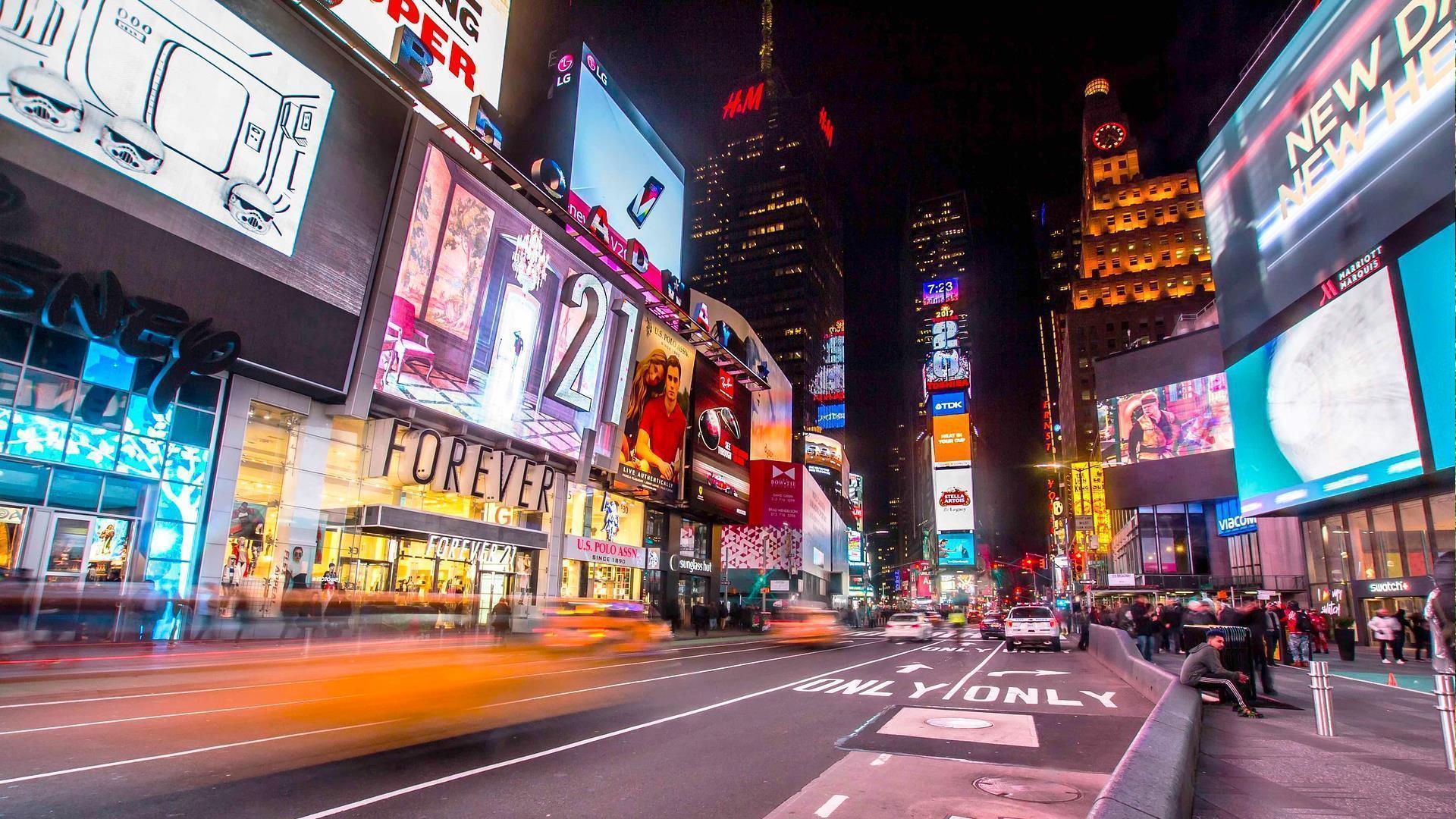 Day 2
New York - Cape Cod
Leave New York and travel north to Cape Cod. Along the way you will pass through New Haven, Connecticut, home to prestigious Yale University. As you continue your journey through Rhode Island you arrive at Newport where, in the early 1800s, many wealthy New Yorkers made their second homes to relax during the hot summer months. You will see many of these exquisite estates and The Breakers is the most palatial of them all. Built in 1890, it was inspired by French and Italian design influences of the period. Continue to Cape Cod, one of the east coast's most breathtaking locations. Cape Cod offers cool surf and wonderful scenery and has been a favourite holiday spot for centuries.
Day 3
Falmouth Cape Cod
No trip to Cape Cod is complete without a whale watching cruise. No matter where you embark, your cruise will take you to Stellwagen Bank National Marine Sanctuary, the whales' favorite feeding grounds. Then it's a short drive into neighbouring Hyannis, home to the famous JFK Museum. This multimedia exhibit is designed to open a window to the days JFK spent on Cape Cod. You may also want to travel to the outermost point of the cape where you can visit Provincetown, an artist's haven, a historic seaport, and a shopping and dining paradise. Visit the Heritage Museum featuring Pilgrim artifacts and climb the Pilgrim Monument, the tallest granite structure in America. For a change of pace, take a short ferry ride to the world famous island of Martha's Vineyard.
Day 4
Falmouth to Boston
Leave the Cape behind and travel by way of Plymouth Rock to Boston. Pilgrims, fleeing religious persecution, left Europe on the Mayflower and landed at Plymouth Rock in December 1620. Visit the Plymouth National Monument, a tribute to the pilgrims and become part of the living history and experience at Plimoth Plantation, which seeks to re-create the people, time and place of 17th-century. On the Mayflower II - a full-scale reproduction of a 17th-century vessel - you learn about the Pilgrims' ocean crossing. Continue on to Boston for a two night stay and tonight, enjoy some local seafood at one of the many restaurants along the waterfront.
Day 5
Boston
The historic landmarks of Boston have played important roles throughout American history. Visit Boston Common and take out a swan boat on the lake, have a beer at the famous Cheers bar and stroll up Beacon Hill. Walk the Freedom Trail, one of Americas' first historic walking tours, which is the perfect introduction to Colonial and Revolutionary Boston. The walking tour takes visitors to 16 historical sites, covering 250 years of America's most significant past. Faneuil Hall Marketplace is a collection of boutiques and restaurants and visit Paul Revere's House, the oldest building in the downtown area. Walk through history as you stop at each of Boston's sites including the dock, scene of the famous Boston Tea Party.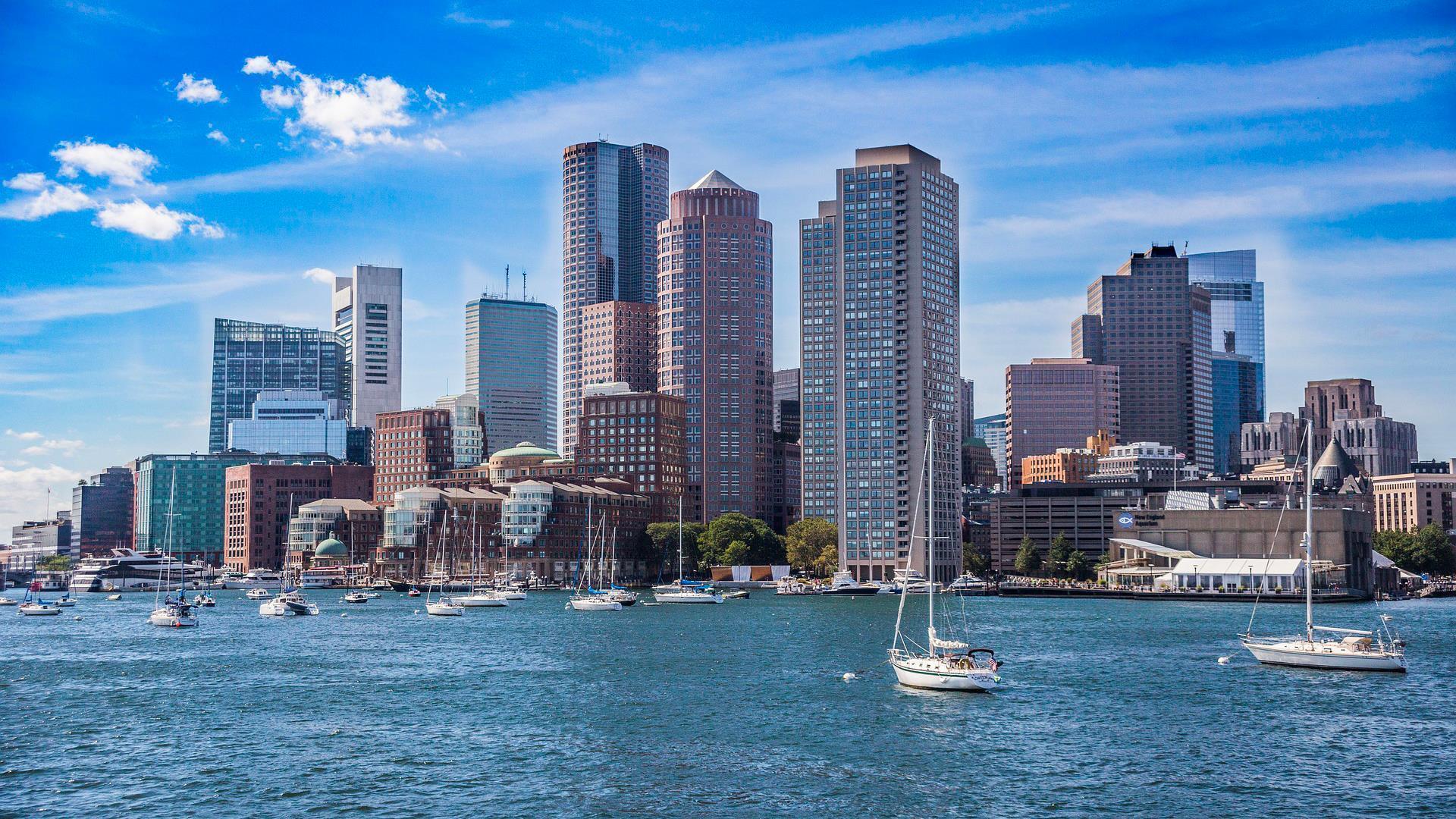 Day 6
Boston to Rockport
Leave Boston and continue towards Rockport stopping at Salem on the way, which was home to the witch trials of 1692. Well aware of its infamy, Salem has a number of attractions centred on this uneasy time, including haunted tours and re-enactments. Rockport is a beautiful coastal Massachusetts village with more than 170 upscale outlets, designer shops, boutiques, B&B's, hotels, fantastic restaurants and casual cafes. This lovely town at the tip of Cape Ann was settled in 1690. Visit Thatcher Island to see the Twin Lighthouses, among the oldest American lighthouses. The Bearskin Neck area is where you will find shops and galleries. Movies like The Perfect Storm and The Love Letter were filmed in this area.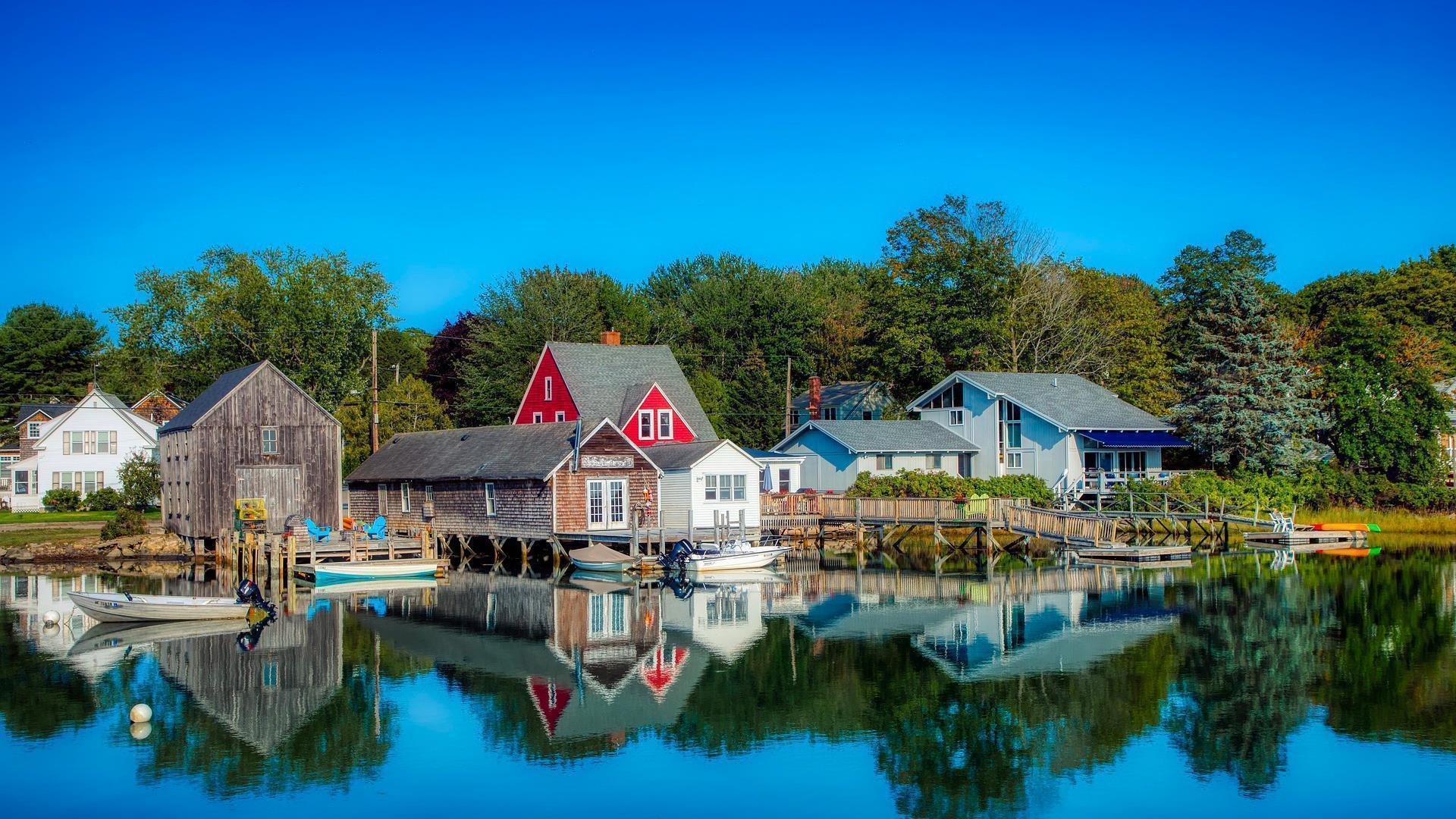 Day 7
Rockport to Bar Harbor
Continue north towards Kennebunkport, Maine, and enjoy the natural beauty of the scenery. Filled with historic attractions, Kennebunkport is one of Maine's most popular summer holiday destinations. Visit Dock Square and see the colourful monument and at Cape Porpoise Pier, you can watch lobstermen unloading their catch. Enjoy the beauty of this quiet seaside village with its charming shops and galleries, fish markets and restaurants known for their fabulous fresh seafood. Located on Mount Desert Island, Bar Harbor is a historic town with soft sandy beaches and granite cliffs. As a 19th century resort for the wealthy, the town has several mansions and old majestic hotels. Take a bus or trolley tour and hear about the local history or a walking tour of downtown.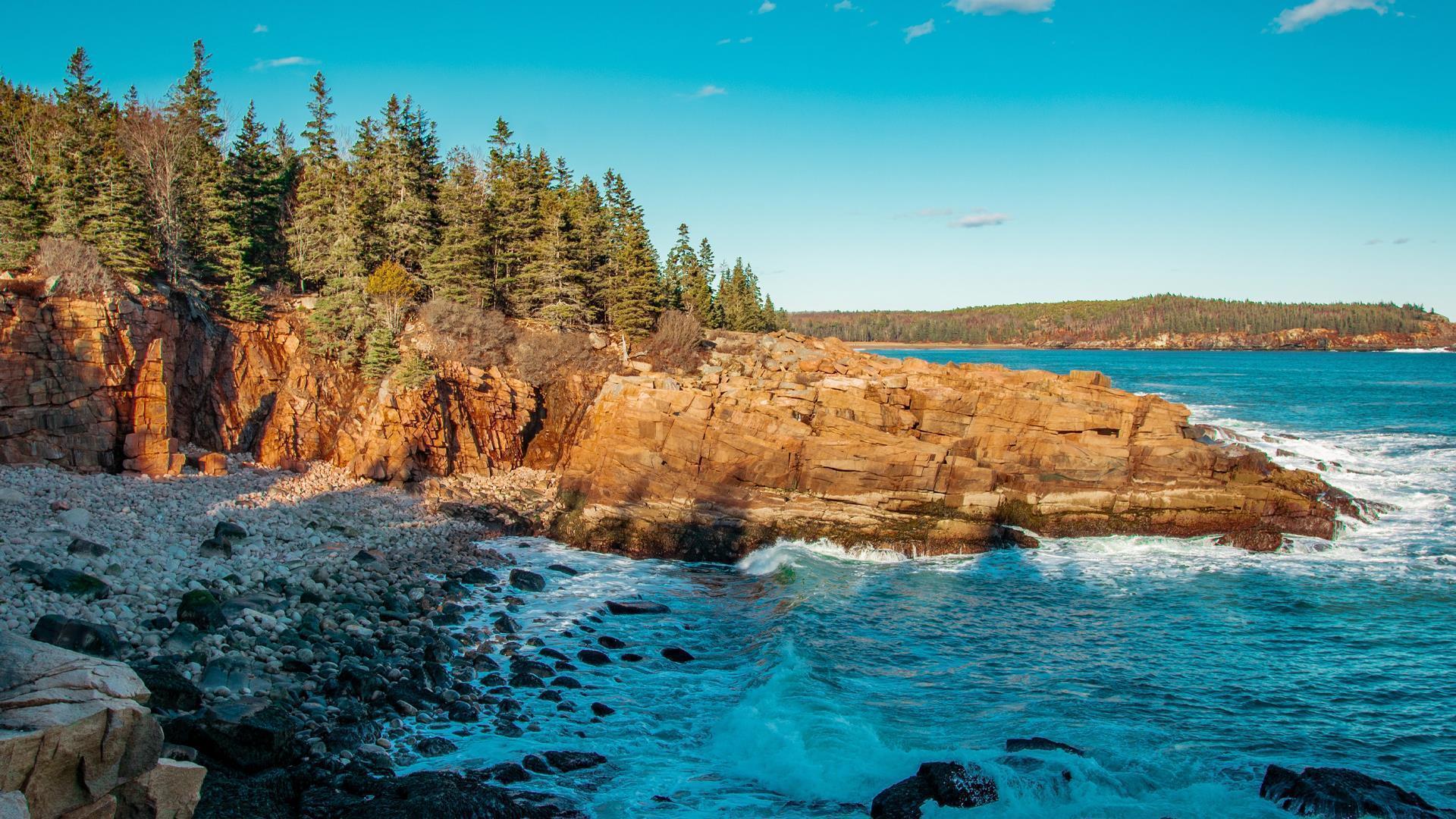 Day 8
Bar Harbor
Acadia National Park on Mount Desert Island is the state's sole national park. This 35,000-acre park is famous for its natural scenic beauty. Here you will find 120 miles of hiking trails and 27 miles of carriage trails. The park is best known for its pine-covered forests and rugged coastline and Cadillac Mountain, the highest point on the United States Eastern Seaboard, is also located here. Explore the summit of this granite mountain along a trail, which includes wayside exhibits about natural and human history. Stop at Hull's Cove Visitor's Centre where you can watch a video explaining the wonders of the park, then board a trolley for a guided tour.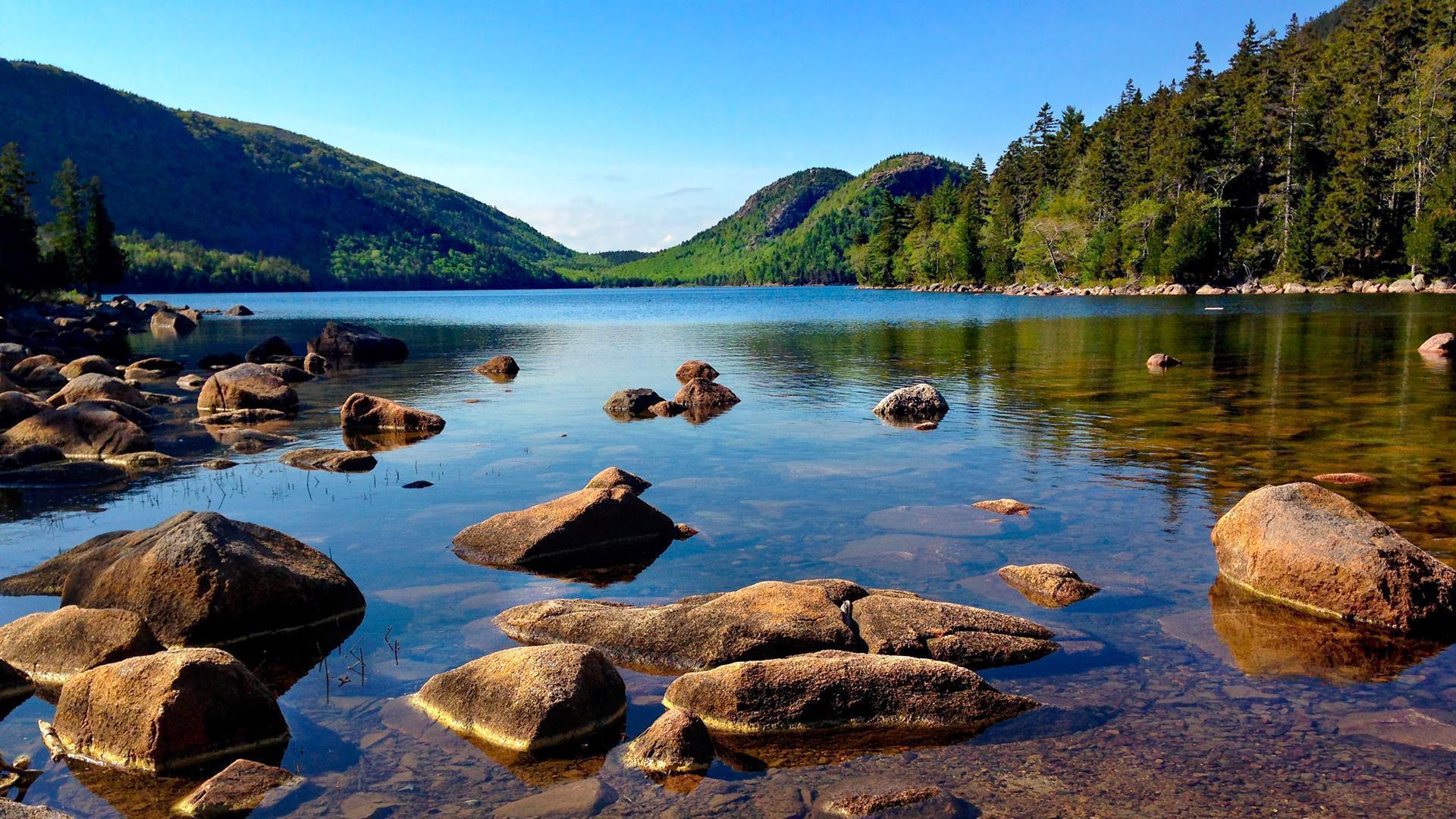 Day 9
Bar Harbor to the White Mountains
Leave Bar Harbor today and head towards The White Mountains National Forest in central New Hampshire, which is one of America's most popular public lands. Take a train ride to Conway or Bartlett, or the legendary Crawford Notch excursion and experience the excitement of rail travel in the comfort of open or enclosed restored passenger cars. You can also take an aerial tram ride above timberline to the 4, 200-ft summit for outstanding views of the White Mountains and into Maine, Vermont and even Canada. You will have a two night stay so plenty of time to explore the White Mountains.
Day 10
White Mountains
On your second day in the White Mountains of New Hampshire you can visit Lake Winnipesaukee, the largest lake in the state and the 6th largest lake in the United States that lies within the boundaries of one state. Surrounded by three mountain ranges, the wooded shoreline and crystal clear water of this spring-fed lake make it a popular year round resort, a place to rest and relax in beautiful surroundings. Plenty of hiking trails and water sports activities so make the most of your time here.
Day 11
White Mountains to Middlebury
Leave the White Mountains behind and drive toward Montpelier, Vermont, one of the most unique state capitals in all of America, The predominant building here is the Vermont State House. Continue on to Burlington in the Lake Champlain area of Vermont where the Ben and Jerry's ice cream factory can be found. Burlington has a charming pedestrian Main Street, with many trendy shops and restaurants. You can also visit the Shelburne Museum which has 37 buildings that preserve New England's proud traditions. Then drive on to Middlebury, Vermont's largest ante-bellum town.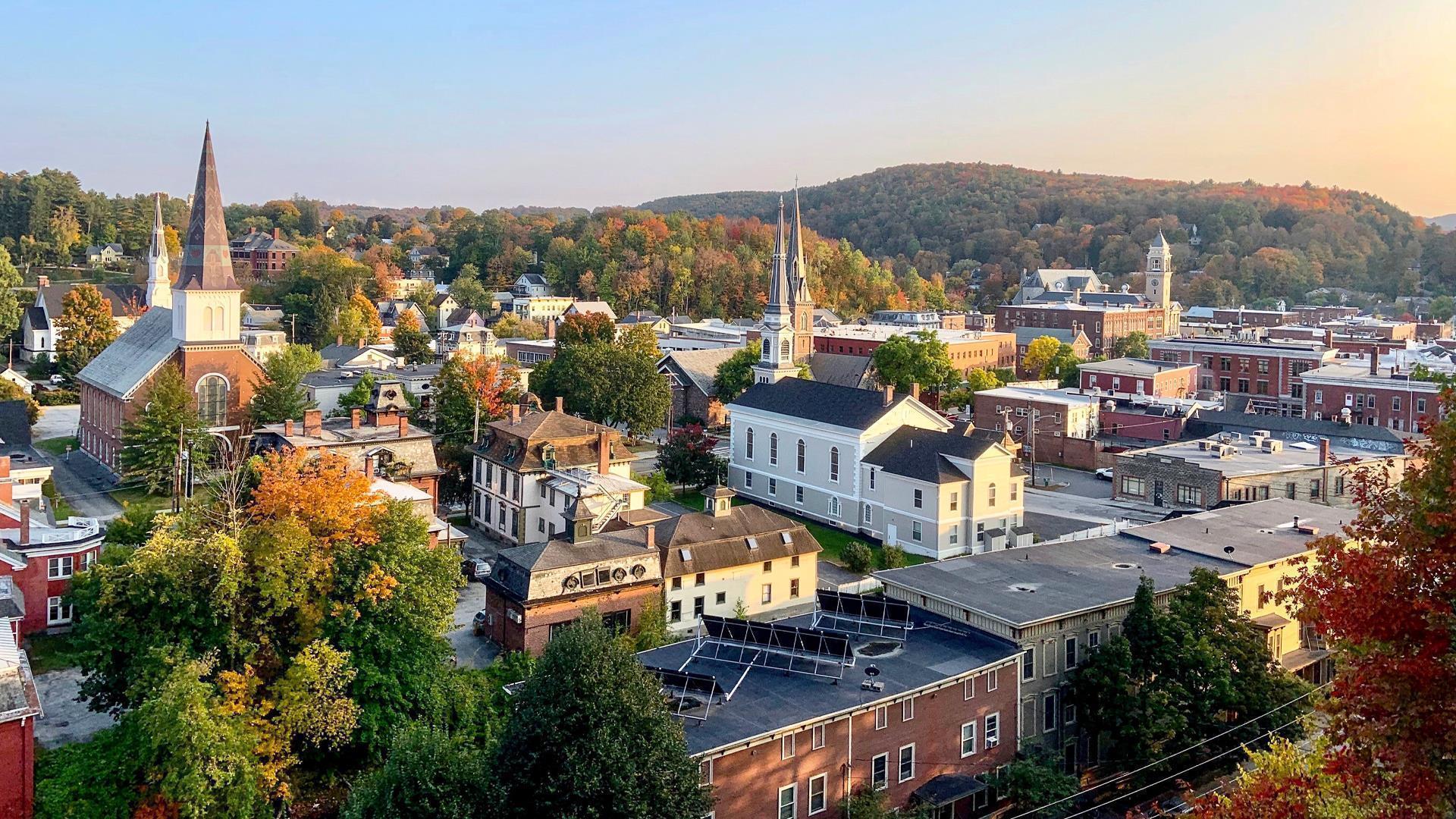 Day 12
Middlebury to the Green Mountains
Middlebury is home to the Henry Sheldon Museum, the Vermont State Frog Hollow Craft Centre, Vermont Folklife Centre and Middlebury College. There are exhibits and archives available for viewing and research at the Folklife Centre and the Henry Sheldon Museum of Vermont History preserve the folk art, traditions and everyday life in the Middlebury region. Leave Middlebury through the Green Mountain National Forest, a signature symbol for the state of Vermont itself and a fabulous place to visit during the colourful Fall period.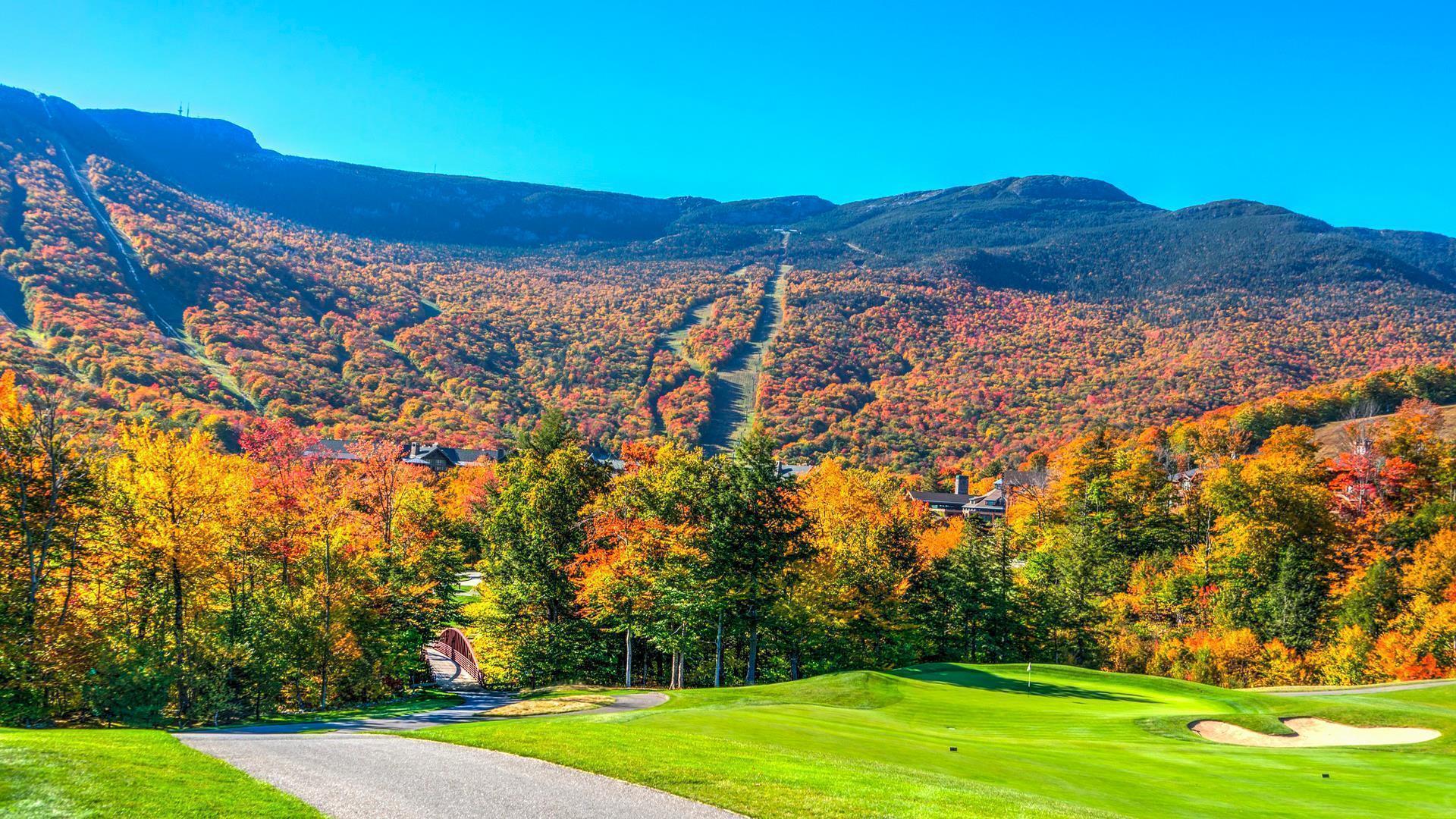 Day 13
Green Mountains to Hartford
Leave the Green Mountains behind and continue on to Hartford stopping along the way at the Hancock Shaker Village, which is set among low hills and meadows. Of the 20 restored buildings that make up the village, its signature structure is the 1826 round stone barn. Enjoy the rivers, lakes and hills in this region that borders New York State. Hartford was founded in 1636 and is now metropolitan city that serves as Connecticut's state capital. Visit the Old State House, which was completed in 1796 and is considered oldest in the U.S. Bushnell Park is another historic site, as it is the nation's oldest public park. Then stop at Elizabeth Park Rose Gardens.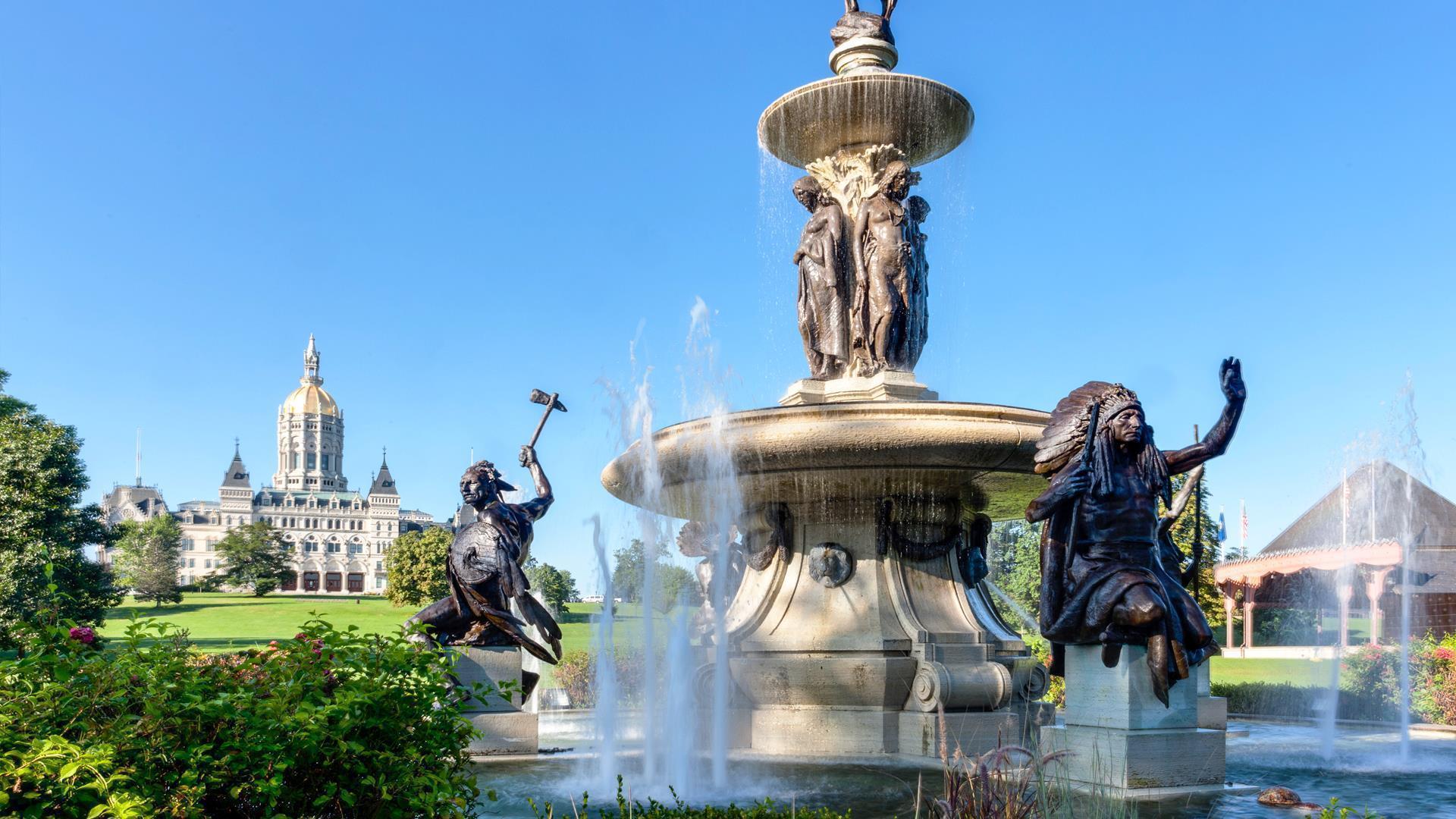 Day 14
Hartford to New York
Leave Hartford this morning and drive to New York City. There are so many iconic sights in the 'city that never sleeps' and the only problem is packing them all in. Visit the world class Metropolitan Museum of Art, admire the lights of the Brooklyn Bridge, experience avant-garde Greenwich Village, bustling Harlem, Little Italy and Chinatown. Visit the Guggenheim Museum, see Radio City Music Hall where America's most popular entertainers have thrilled audiences since its doors opened in 1932 and take in a top show on Broadway.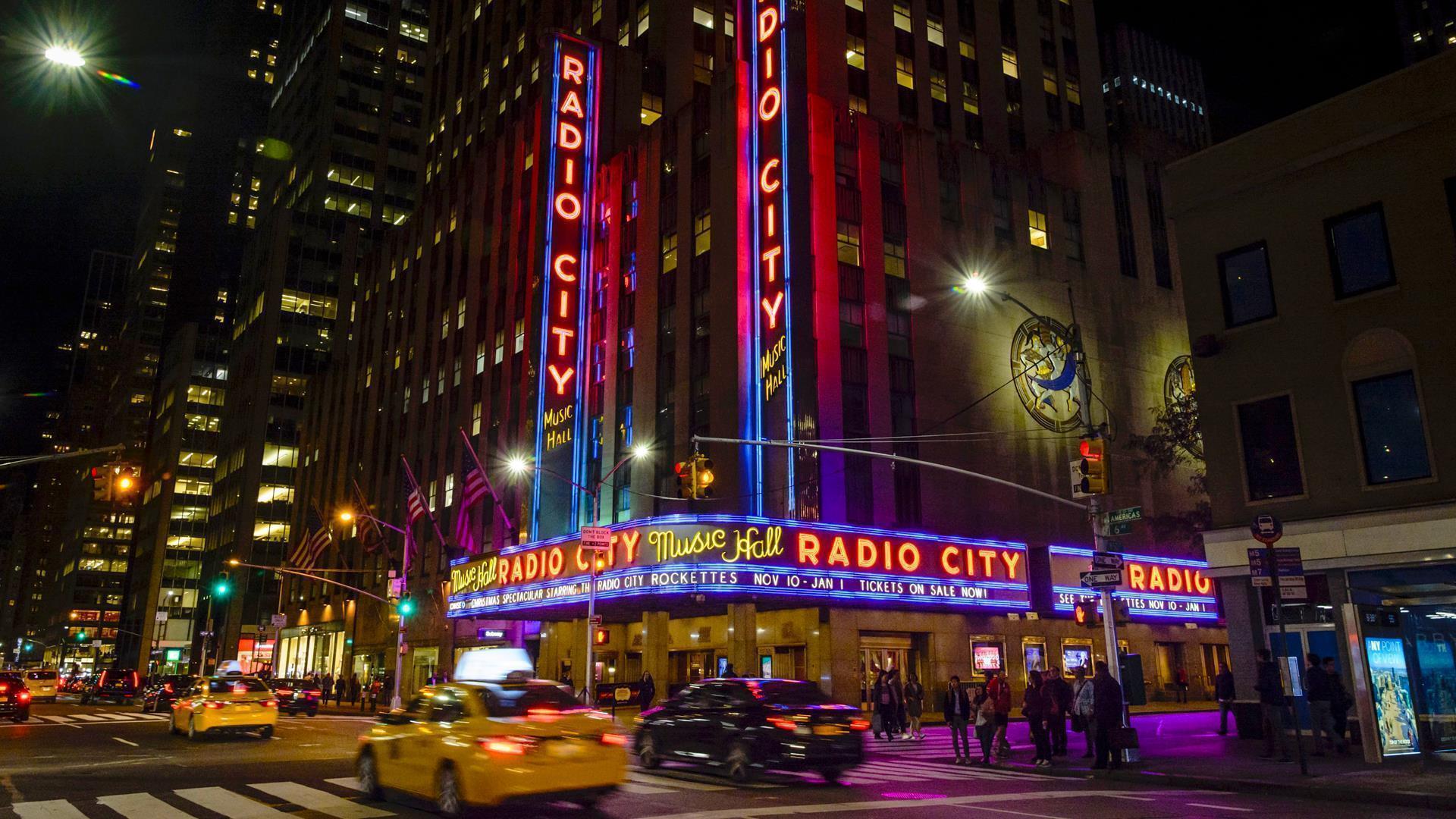 Day 15
New York
Get ready for another unforgettable day of sightseeing. New York City offers something for everyone at all times of the day or night. Among the most visited attractions are Times Square, Central Park which houses the City Zoo, St. Patrick's Cathedral and the Museum of Modern Art. Of course, no tour of New York would be complete without a visit to America's highest representation of freedom, the Statue of Liberty in New York Harbour, and the Empire State Building. If shopping is what you fancy, the choice of stores is numbingly exhaustive. In between sights, you can eat just about anything, at any time, cooked in any style.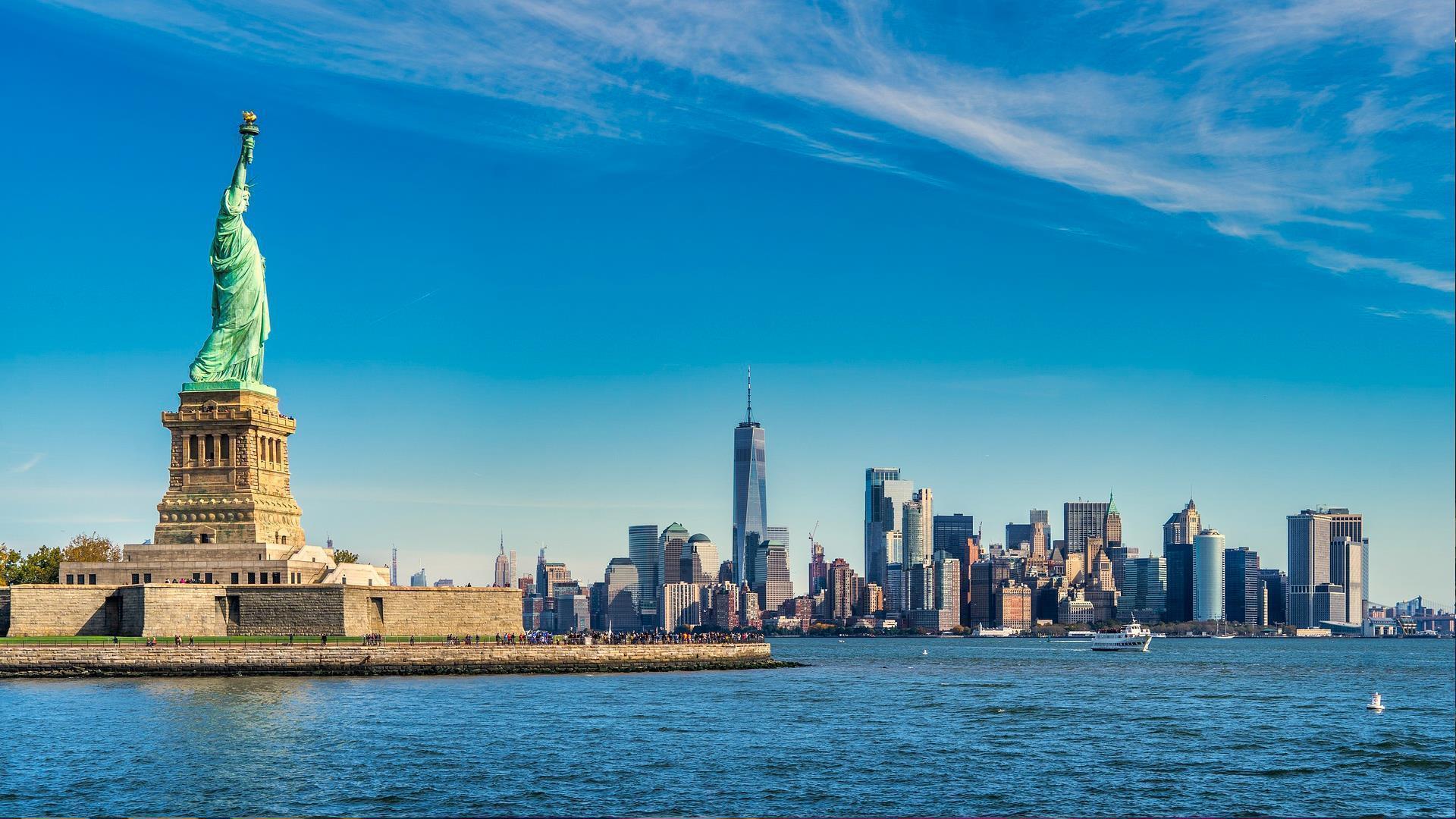 Day 16
Departure
Today your wonderful 16 day New Englander tour comes to an end. Possibly time for some more sightseeing or last minute shopping before you leave for either John F. Kennedy International Airport or Newark Liberty International Airport to catch your flight home, taking with you so many lasting memories form one of the most scenic and exciting regions of the United States.