A juggle in the jungle
We help thousands as huge hotel booking website goes bust
We'll do everything we can to ensure you have a relaxing holiday
It's been a busy summer here at DialAFlight.
Mediterranean resorts bursting at the seams. Airline computers causing chaos. And more internet booking disasters than usual as people continue to lose money in the internet jungle.
Early in the season a hotel booking site went bust leaving hundreds of thousands of British holidaymakers out of pocket to the tune of £50 million.
They were operating from Spain and virtually unbonded. So no refunds or accommodation! While we were able to help many very distressed people who had booked directly with them, they had no option but to pay again.
British Airways computer then blew a fuse separating passengers from their bags. And Delta's complete worldwide system crashed for the major part of a day leaving thousands of flights in chaos for up to three days afterwards. Other passengers regularly missed connecting flights due to long immigration queues at US airports.
On a daily basis we juggle, shuffle and switch around flights, hotels and transfers. Anything that can help our customers get to their destination when things go wrong. That's our job but there will always be people who believe they can do it better, so we were particularly amused by this comment from Diana Heimann on independent review site TrustPilot:
'Kenny is just amazing! All my family ring him and he just gets things done. Friends, who think they can make their own travel arrangements via the internet, moan about everything that doesn't go according to plan. I just tell them that they were a bit dim! And then tell them about DialAFlight. They then become 'hooked' with the attention to detail, getting you the best deal and all with a very personal touch.'
You can read more customer reviews at TrustPilot
'Appy holidays
Our guide to the most useful apps to download before you depart
Savvy travellers are making the most of their iphone technology with a range of travel apps which can help to stop sunburn, steer you clear of sewage in the sea and even water your garden while you are away.
So here are some of the best digital aids - including our own - that you may find helpful when going abroad or just leaving home for a break.
DialAFlight
Our unique mobile app updates your travel itinerary while you're on the move. Flight timings are automatically checked within 3 hours of departure and HotelFinder locates and shows the quickest route to your hotel. It also provides a hotline through to your dedicated travel manager.
(free to download)
Send a proper postcard
Sending a postcard is far more sophisticated than posting a Snapchat of various sunburned bits of your body. But it's not easy - first you have to buy the card, then the stamps, and remember to post it. Life's too short for that, so use Touchnote. You enter a smartphone pic, write something witty, pay £1.80 and press send. The company, which has printing presses in the UK, America, Australia and Germany, sends it first class within 24 hours.
(Touchnote, free to download)
Sunbathe safely
Most melanomas - the most dangerous type of skin cancer - are caused by overexposure to the sun. Now a new app, developed together with Public Health England, hopes to reduce not just the risks but also the shame of being a lobster-coloured Brit abroad. Happysun uses satellite data to measure the harmful UV levels, then gives you personal tanning advice based on your skin type - sounding an alarm when its time to find some shade.
( Happysun - free)
Sewage free swimming
Combined sewer overflows are the safety valves in the UK's drainage system. Their job is to divert waste water and raw sewage straight into the sea when treatment plants can't cope, usually after a storm. There are 31,000 of them around our coast and when they discharge no warning is given. With the Safer Seas Service app you can select your beach and it sends you an alert if there is a discharge.
(Safer Seas Service - free)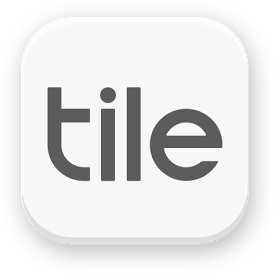 Never lose your luggage
This app comes with some hardware. The 'Tile' is a one inch square Bluetooth tracker that you stick, clip or tie to anything from your passport to your luggage or even the dog. When it goes missing, the smartphone app tracks it down, either forcing the tile to emit an alarm or by showing you the location on a map. It really impresses when the lost object is out of range. By alerting other Tiles in the vicinity, you can expand your search area hugely.
(Tile, £20, Amazon.co.uk)
Water Your Plants
It costs a bit, but the joy of remotely watering your tomatoes from a sun lounger is priceless! The device connects to your internet router and this communicates with secondary devices that can be attached to up to four outside taps and sprinkler systems. Using the app you can set up automatic watering schedules and if the weather back home is suddenly scorching the Water Now function allows you to bypass the programme and drench the plants immediately.
(Hozelock Cloud Controller, £106, Amazon.co.uk)
Fiction of Hollywood's 'homes of the stars' tours
Hollywood's famous bus tours have been accused of selling a steady stream of lies
Don't believe everything you're told on the homes of the stars tour
Fiction of Hollywood's 'homes of the stars' tours
Hollywood's famous 'homes of the stars' bus tours have been accused of selling a steady stream of lies. Reporters from a TV channel took 20 tours and found that some unsuspecting tourists were being shown random houses purportedly owned by celebrities such as Danny de Vito and Paris Hilton.
'Julia Roberts has never lived in this house', said Michael Edson, a non celebrity homeowner who has had to deal with autograph hunters and even a break in. Other homeowners have reported fan mail and film scripts being delivered to their houses
Paisley Park will soon open to the public and reveal its inner secrets
But secrets of Prince's Palace are revealed
Meanwhile Prince fans will get the chance to visit the late star's home this autumn, when Paisley Park opens as a tourist attraction, run by the same people behind Elvis's Graceland.
The huge property in the Minneapolis suburb of Chanhassen looks more like something from a Croydon business park than a Rock god's pleasure palace, and what exactly lies behind the aluminium walls has long been a matter of speculation.
Tickets are on sale now from www.officialpaisleypark.com for the 70 minute tours which cost £29 and begin on October 6.
My best holiday Ever
Our Olympic golden girl Laura Trott just loves Majorca... but finds it hard to stay off her bike for too long when she goes away
Olympic golden girl Laura Trott
How often do you travel?
Because of training I'm lucky if I get one holiday a year. Last year I went away with my mum and dad to Costa Adeje in Tenerife. I knew it was going to be my last proper break before the Olympics. It was a hotel where I had stayed as a kid and although Tenerife was much more built up the hotel hadn't changed much - even down to the buffet. Jason (Kenny) and I were training so much that there wasn't a single week when we could both get away for a break together.
Your earliest memory of travelling abroad?
When I was six, I flew with my older sister, Emma, and our parents to a resort in Portugal. I vividly remember the great pool and visiting a nearby historic market town where we painted pottery for my nan and grandad back home.
What do you need for a perfect holiday?
Because my life is so busy and chaotic, it's lovely just to sit by a pool and do nothing. Six weeks after the London Olympics Jason and I went to Dubai. But I find it hard to switch off and not be on my bike so after 10 days I cracked and had to get back on.
Where do you train most frequently?
Recently it has been Majorca and Valencia. Majorca feels like home from home to me now as we've been so often to train - we get to see a different side of the island because we are not in the tourist centres. I love it there, the weather and the food are great.
Most memorable spot you've competed in?
Definitely Colombia. I've been four times now, near Cali. The culture is just so different and it's a shame I didn't get to explore the country more.
Most exotic place you've been?
After riding in the Commonwealth Games in Delhi I had some time off so decided to stay and explore the city. Until then we'd just been holed up in the athlete's village eating our own food, so getting out into the city was a real eye opener. It is so busy and on the roads it's every man, woman, child and animal for themselves.
Your most relaxing holiday?
In 2014, after the Commonwealth Games in Glasgow, Jason and I went to the couples-only Ochos Rios resort in Jamaica. We wanted to go somewhere neither of us had been before. It was 10 relaxing days in the sun, peace and quiet and a private beach.
Favourite airline?
Emirates, without a doubt. Business class is amazing - you get so much space and the customer service is wonderful. And they've never lost my bags.
Best travel advice?
Take the biggest wheelie bag you're allowed as hand luggage so you can take as much as you can. If your main bags do get lost or delayed at least you'll have stuff to tide you over.
Read the original interview on Telegraph Online
Travel Gossip
Disney in the Desert, Maldives bleaching and where not to take selfies
The future of theme parks in Dubai
New theme park reaches Disney heights
A new £758 million indoor amusement park just opened in Dubai has been billed as a rival to Walt Disney World Florida. It boasts a dedicated Marvel Comics themed zone, a first of its kind 3D ride featuring Imax projectors and a hair-raising Haunted Hotel - all in a hangar the size of 28 football pitches. Other highlights include 28 restaurant 'concepts' and a 400-metre spinning roller coaster. The United Arab Emirates has the potential to become the new Orlando, with eight theme parks across the nation by 2019.
Opera House work isn't going for a song
Plans have just been released for a radical redevelopment of Sydney Opera House which is aiming to spend £117 million on improving performing spaces and events areas. Sub-standard acoustics and poor accessibility have been cited as the main reasons for the work, which will begin next year and last until 2021. The renovation projects will be staggered and the iconic Opera House, which attracts more than eight million visitors a year, will remain open throughout.
Hotel chain is very enlightened
The hotel group Aloft has put an end to the nightly irritation of trying to find the light switch by introducing the world's first voice-controlled rooms in the American cities of Boston and Santa Clara. Rooms come with ipads and guests can use the Siri function to control the lights, temperature and more. Aloft has already introduced robot butlers and an app that allows room service to be ordered using emojis.
All white, but not all right, for the Maldives
Nearly two thirds of the Maldives' coral reefs have been bleached in 2016, according to a new report. The Indian Ocean archipelago has a reputation as one of the world's best diving destinations boasting colourful coral gardens and abundant marine life. However, its standing could be at risk as high water temperatures have turned some of its coral a ghostly white. Experts are hoping that the bleaching isn't permanent and the coral will recover.
Keep your distance from dolphins
A federal agency in the US is calling for a ban on swimming with dolphins in Hawaii, arguing that interaction with humans robs the mammals of sleep. Around 200 companies offer dolphin encounters in the archipelago, but the National Maritime Fisheries Service says they disturb the sleep patterns of the spinner dolphin, a nocturnal species that rests by day in inshore waters. Under the proposed regulations, swimmers, snorkellers and tourist boats would be required to stay at least 150 feet from the creatures at all times.
Bid to stop selfie risk takers
India's Ministry of Tourism has ordered sites such as the Taj Mahal, the Amber Fort and the Golden Temple to cordon off 'selfie danger zones' and post tourist police to stop selfie-obsessed visitors sneaking past the barricades. India has seen more selfie-related deaths than any other country, with 54 since 2014. People have died taking selfies in front on oncoming trains, on cliff edges and on steep steps at the Taj Mahal.
To fly. To serve. A bit less
In a belt tightening measure BA economy passengers on flights less than 8.5 hrs will no longer get a second meal and on flights of less than seven hours premium economy passengers will get a chocolate bar instead of a pre landing sandwich.
Quirky hotel of the month
Doing time... Australia style
Despite its refurbishment, the gaol still retains a certain rustic charm
For an Australian hotel stay with a difference, enjoy a stretch at The Old Mount Gambier Gaol. Situated on one of the world's most spectacular coastal drives on the Great Ocean Road, the gaol operated between 1866 and 1995, was recently transformed to offer both boutique and back packer accommodation by its new management.
Guests have access to the many historic features of The Old Mount Gambier Gaol including the prison chapel, library and lounge which have been converted into common areas equipped with internet, colour television and sofas. The study area is the perfect place to relax, read a book, surf the net or hang out with friends and family. There are three courtyards on site available to guests for barbeques and outdoor activities including live entertainment and concerts.
What people are saying
A selection of customer comments from Trust Pilot
Honeymoon couple still booking with DialAFlight 25 years on
We booked our honeymoon to Sri Lanka 25 years ago with DialAFlight - and they recently booked another big trip for us to Japan. They were superb and Larry was a dream to deal with. Conscientious, caring and efficient. He also managed to save us quite a lot of money rather than going through one of the full service operators. So Bravo to them and huge thanks.
Amanda Poorta

gave DialAFlight 5 stars on Trust Pilot
One call and 12 hours later we were flying to New York
I booked New York within 12 hours....yes 12 hours from departure. DialAFlight were amazing. Great service. Very knowledgeable and efficient. The staff were very friendly and listened to what I wanted and provided me with a first class service. New York was amazing, my kids loved it and it was stress free.
Marcus made this trip extra special and hassle free. Everything was done for me with flights and accommodation. All I had to do was turn up. The best travel company I have ever used. Most definitely worthy of 5 stars and I'd give more if the option was available.
I am an independent customer providing this review. It's not very often praise is given and this is worthy of all the praise it can get. You're booking my next trip too!
Raj Kanth

gave DialAFlight 5 stars on Trust Pilot.

Sparkling footnote: Raj's name was pulled out of the hat in our monthly Trust Pilot draw and a case of Prosecco is on its way.
DialAFlight took the stress out of booking my trip
I have usually tried to book my flights online and found it complicated ending up in me phoning the airline. This year a friend recommended DialAFlight so I took her advice and was extremely happy with the service I received.
On the day of my flight there was an incident at Dubai Airport and I was worried that my flight would be cancelled so gave DialAFlight a call. They were able to reassure me. My seats on the plane were as requested and I was also contacted to make sure I was happy with everything
Lynda Rowe

gave DialAFlight 5 stars on Trust Pilot
Family holiday to Mallorca was simply a breeze
We contacted DialAFlight in the hope of booking a holiday to Mallorca at short notice. One phone call later and we had everything organised. The staff (particularly Callum) were so very helpful as it was very difficult finding the right place and flight times for us as we have 4 children ranging from 4-21.
The resort was lovely and catered for everyone, and the flights went without a hitch - everything was done for us and all we had to do was print all the documents. The private transfers were great and meant more time for holiday - the transfer company collected us on time and were really helpful with all our luggage.
A very big thanks to all at DialAFlight.
Serene Russell

gave DialAFlight 5 stars on Trust Pilot.
Read more reviews at https://uk.trustpilot.com/review/www.dialaflight.com
What's on offer?
A selection of this month's top money savers...
Discover the beauty of Florence in the autumn with a 5 star escape to the sensational Il Salviatino. This exceptional, hand-restored 15th century villa is a shining example of charming Tuscan luxury, with sumptuous rooms and suites nestled in the hills overlooking Florence. Stay 3 nights for the price of 2, flying with Alitalia from £349pp with daily breakfast included. Valid for deps 23 Oct- 18 Dec . Book by 22 Sep.
Enjoy spectacular savings from Malaysia Airlines as well as 6 nights for the price of 3 at Centra Coconut Beach Resort with this incredible offer. Set in beautiful surroundings the resort offers a variety of holiday experiences to keep both adventurers and those wanting to relax and unwind happy. The resort is also on a short drive from Lamai Beach and Nathon Pier, both popular tourist spots with restaurants and bars. 6 nights (BB) from £499pp. Book by 24 Sep for travel 24 Oct - 30 Nov 2016.
Escape to the sensational Conrad Bali and enjoy 6 nights for the price of 4 as well as flight savings with Malaysia Airlines. An award-winning luxury resort on the coast of Nusa Dua at Tanjung Benoa, the Conrad Bali Hotel houses spacious guest rooms amongst green gardens and meandering pools, as well as fine dining and extensive leisure facilities. 6 nights from £575pp (BB) when you book by 24 Sep. Valid for deps 4 Oct- 30 Nov 2016.
Winter in New York is simply magical and this great offer takes you there for less staying 4 nights for the price of 3 at 5* The Chatwal. Located walking distance from many of the Big Apple's highlights including the Empire State Building, Museum of Modern Art, Times Square and the theatre district, the Chatwal is perfectly located for any type of visit. Inside you'll also find a fitness centre with indoor swimming pools and a spa. 4 nights from £985pp including British Airways sale fares. Book by 21st Sep for travel 01 Jan - 27 Mar 2017.
A gorgeous gem in a sapphire sea, Outrigger Konotta is the perfect place to play castaways, surrounded by crystal clear waters on a private island in the Maldives. Save £600pp with our offer which includes 7 nights in a Beach Pool Villa with daily breakfast, transfers by domestic flight and boat as well as international flights from London or Manchester with Etihad Airways. 7 nights from £2499pp. Valid for travel 16 Apr- 15 Jul 2017.
Save £500pp on a magnificent 13 day AAT Kings escorted tour, taking in the highlights of this diverse and amazing country. Diverse red desert landscapes, cosmopolitan cities and the clear waters of the Great Barrier Reef make this holiday one that you will never forget. We include 12 nights accommodation, internal flights, luxury coach transportation and guiding plus daily breakfast, 2 lunches and 3 dinners from £3399pp. Flights are with Emirates and Qantas. Valid for travel in May 2017. Book by 30 Sep.