Free books for 5000 children
Dolly Parton and DialAFlight launch first London reading scheme
Dolly Parton and DialAFlight have launched a reading scheme to help 5000 children in Southwark to learn to read.
Every child born in the borough during 2016 will be eligible to receive a free book each month until they are five years old. The books are age appropriate and chosen by teaching specialists.
Dolly was inspired to set up the 'Imagination Library' scheme in 1996 in her home town of Tennessee as a tribute to her father, a smart and hard-working man who was unable to read and write. She wants to guarantee access to books, inspire a lifelong love of reading and help children to reach their full potential.
Southwark children receive free reading books Each child will receive a total of up to 60 Penguin books thereby building their very own Imagination Library.

Dolly says, "I remain convinced that if we could do one simple thing to inspire kids and adults to learn more, it would be to inspire them to read more. Reading and imparting a love of books is one of the most important things we can do for our children. And it's never too early to start."

DialAFlight's HQ has been in Southwark for 35 years and the £750,000 scheme is the first borough-wide Imagination Library in London. It is funded entirely by our charity, Make My Day Better.

The key message is: "Make bedtime. Book time" to encourage parents to look at books together with their baby right from the early months. Research shows that children who are read to from an early age are better prepared for school. Sharing books with a child encourages bonding and development of language, communication and cognitive skills. Books are fuel for a child's imagination.

The scheme was launched at Camberwell Library to coincide with Dolly's birthday on January 19th and children's author Sophy Henn read one of her books to the assembled children.
Holiday with the stars this summer
We reveal the hotspots where celebrities flock to vacation
Trips to exotic places are one of the perks of being a celebrity, but some locations get more attention from A listers than others. Here are some of the starriest sunshine spots around the globe…

St Barts
Khloe and Kendall in St Barts Everyone knows Barbados is THE Caribbean destination at Christmas, but in summer, St Barts is the location for stars like Beyonce and Jon Bon Jovi. The Kardashian family visited last August and enjoyed it so much they returned in December. It is also popular with the Duchess of Cambridge's family - last August, Carole Middleton joined Pippa and James at Eden Rock hotel, owned by the parents of Made In Chelsea star Spencer Matthews.


Miami
Rita Ora in Miami Scorching temperatures, pristine beaches and top restaurants make Miami a magnet for celebrities, including Leonardo DiCaprio and Mariah Carey. Last summer it played host to popstars Ellie Goulding and Dougie Poynter, as well as David Beckham, who is planning to build a football stadium there. Anne Hathaway and Rita Ora have both been spotted soaking up rays on South Beach.


Hawaii
Taylor Swift in Hawaii Taylor Swift caused a media storm when she visited Hawaii with the band Haim last year, but the island has always been a celebrity draw.

Last August, Pierce Brosnan and Keely Shaye Smith celebrated their 14th wedding anniversary there with Salma Hayek and her family.

Aerosmith's Steven Tyler, who owns a holiday home in Maui, even has a local law named after him called the 'Steven Tyler Act', which gives stars extra protection from paparazzi.


Italy
Eva Longoria on the Amalfi Coast Celebrities are spoilt for choice in Italy, but they love the Amalfi coast.

The romance of the quaint cliffside towns draws A list honeymooners, while yachts chartered by the likes of Jay-Z and Elle Macpherson populate the sea off Capri and Positano every summer.

Christie Brinkley, Eva Longoria and Professor Green have all visited the area, famous for crystal clear waters and limoncello


Dubai
Mark and Michelle in Dubai Reality stars like Abbey Clancy and Joey Essex flock to Dubai for five-star accommodation. And last year, Mark Wright and Michelle Keegan chose an underwater suite at Atlantis, The Palm, for their honeymoon.

West Ham's Andy Carroll and his fiancée Billi Mucklow are also big fans, taking three trips last year.
My best holiday ever
Silent Witness star Emilia Fox has never seen a body on her travels
How often do you travel?
I used to travel a lot and it seemed every acting job I took was in a different country. But in my 30s, once I'd been cast as a criminal pathologist in the TV series Silent Witness, I tended to be based mostly in London. But now I have my daughter Rose I want to open up the world to her.
Given your TV role, have you seen any cadavers on your travels?
The closest I got was a mortuary in South Africa when we were filming the show. I didn't see any dead bodies but it was interesting to learn about their post mortem systems.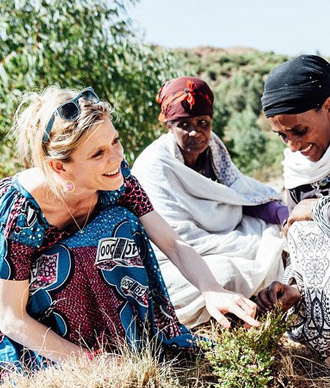 Emilia Fox in Ethiopia with ActionAid
Favourite destination?
I love Africa, it's where my real passion is and I've been back several times for work and leisure including safaris in Botswana and Tanzania and to Ethiopia, where I went with ActionAid last summer. It was the most unforgettable trip and the people were incredible.
Your most adventurous travel experience?
Probably my time in a Costa Rican jungle with Bear Grylls' Mission Survive show, which aired last year. I didn't really find the challenges that he gave us - like eating scorpions and throwing ourselves down a waterfall - too bad. I even had second helpings of mealworms and also ate a hairy tarantula spider.
Your favourite hotel?
I love the Locarno Hotel in Rome, where I've done two Italian films. It's a really special boutique hotel. For somewhere really romantic I'd love to go back to the safari camps of Africa where I spent my honeymoon. We stayed at the Phinda Private Game Reserve in KwaZulu Natal, South Africa, and the Nxabega Okavango Tented Camp in Botswana.
What do you hate about holidays?
I hate that Sunday night syndrome you used to feel as a child the day before going back to school as the holiday comes to an end. I look forward to holidays so much that I try to cling on to every last moment.
What do you need for a perfect holiday?
The right company, a good book, and lots of sunshine.
Where next?
Possibly Borneo for a documentary about the Victorian botanist Marianne North. I'd also love to visit Cuba, India and the Italian cities of Florence and Venice.
To read the full interview visit www.telegraph.co.uk
Travel Gossip
What's Up and What's down. Cashing in on the Algarve and the new laws that are sinking Sydney
Pound for pound we're better off in Portugal! Pound for pound we're better off
British holidaymakers are able to to benefit from an increase of up to 31 per cent in spending power this year in numerous resorts and cities worldwide, according to recent Post Office figures. The Algarve in Portugal has been revealed as the best value destination for UK tourists in 2016 while Cape Town is the best value for long haul trips. Last year's best-value hot spot Prague has slipped to number seven in the rankings because of the rising cost of eating out in the Czech capital.

Otter the further south you travel
Travelling down the beautiful Croatian coast needs to be done in style, so luckily what is claimed to be the only scheduled seaplane service in Europe touched down in Dubrovnik for the first time this month. The 45-minute flight from Split in the north of the country will be on board a 19 passenger de Havilland Twin Otter. On a slightly less romantic note, it will be landing at Dubrovnik airport for the time being until a suitable seaport is built.

Burma opens Death Railway museum
Burma has opened a museum dedicated to the infamous Death Railway, built in the Second World War by the Japanese to transport supplies between Burma and Thailand, using POWs as labour. The new exhibition centre is at the end of the 258 mile line in the town of Thanbyuayat. Around 13,000 allied prisoners of war died during the work, alongside 100,000 local workers from across the region. The moving exhibits include black and white photos but the museum is nowhere near as powerful as Hellfire Pass Museum and the Death Railway Museum in Kanchanburi, Thailand.

Aiming to make you feel safer
Authorities in Egypt have pledged to spend more than £26 million over the coming weeks on CCTV cameras, sniffer dogs and X-ray machines to improve security at tourist resorts and ancient sites. The measures come after three recent knife assaults in the resort of Hurghada and an Isil-claimed attack that saw pellet guns fired at a hotel and guest bus near the pyramids of Giza. The country's tourism chiefs are desperate to attract more Europeans back to the 'Land of the Pharaohs' and are asking our Foreign Office to relax travel restriction advice.

The party's over for Sydney's bar hoppers
Sydney's status as one of the great party cities is under threat, say local business leaders, with some claiming that new licensing laws are turning it into a ghost town. In three years, footfall has fallen by as much as 84 per cent in the Kings Cross, Darlinghurst and Oxford Street districts and world famous bars like Hugos Lounge are among 42 to have shut in Kings Cross alone in the past three years. Under Sydney's 'lockout' laws, introduced in March 2014 to reduce alcohol related crime, bars and clubs are not allowed to let new customers enter after 1.30am and must close by 3am. Even the sale of kebabs after midnight has been banned

QE2 Clyde hopes are scotched
Campaigners seeking to rescue the QE2, which is currently languishing in Dubai, and return it to its birthplace on the Clyde, have conceded that their mission is unlikely to succeed. The Scottish government had hoped to repatriate the historic liner after it was said to be lying in a filthy, forlorn and neglected state in a dock having been sold to the UAE conglomerate Dubai World for £64 million in 2008. But the new owners say they have plans for the former flagship of the Cunard fleet and they don't include selling it back.

Those jumbo jaunts can be so cruel
After a British tourist was gored to death by an elephant in Thailand, the London based World Animal Protection organisation released research that names elephant rides as the world's cruellest wildlife tourist attraction. Watching performing monkeys and dolphins and posing for selfies with lions and tigers also made the list.

The school of hard knocks
A man who successfully fought a prosecution for taking his children out of school for a family trip has been fined again for doing the very same thing. Jonathan Platt was prosecuted for taking his six-year-old daughter to Disney World, but magistrates accepted in October last year that unauthorised absence did not mean she failed to attend school on a regular basis. He is now refusing to pay a second fine after taking her on a trip to Lapland. The Isle of Wight council involved is now seeking High Court advice on their next move.


Quirkiest hotel of the month
Sleep beneath the shimmering surface of the Indian Ocean
Relax on the roof terrace of the Manta Resort's Underwater Room For the ultimate escape from civilisation with a loved one or friends, take to the sparkling Indian Ocean waters, off the coast of Pemba where the ocean's colourful marine life and your personal staff will be your only company. The floating structure of the Manta Resort in Tanzania has three levels, including a roof which is perfect for launching off into the sea as well as an underwater bedroom downstairs where you'll see friendly trumpet and bat fish, Spanish dancers, squid and octopus frolicking around you in the turquoise waters.

During your stay you'll have your own team attending to your every whim to make your stay as comfortable as possible.

The diving around Pemba Island, Zanzibar is nothing else but breathtaking. The untouched coral reefs surrounding the entire island make Pemba one of the top dive sites in the world. Ask about rates and diving packages as well as longer stays on Pemba Island and neighbouring Zanzibar.

Please call for more details.


No price to pay for a pregnant pause
Mothers-to-be can amend holiday plans
Zika: Mothers-to-be can amend holiday plans Good news ... any mothers-to-be who are worried about flying to Latin America and the Caribbean amid growing concerns about the Zika virus should be able to amend their travel plans without any expense.

The virus epicentres are Brazil and Ecuador, but some cases have also been reported in Mexico, Barbados, the Dominican Republic, Jamaica and Cape Verde. And the majority of the big airlines have been united in their response to the virus which mainly affects pregnant travellers.

British Airways is allowing passengers a month-long window to modify travel plans to Brazil, Mexico, the Dominican Republic and Barbados, including flights booked with its partner Iberia.

A spokesman said: "If a pregnant customer is due to travel up to and including February 29, but they no longer wish to go, they can change their booking free of charge and delay their journey or change to an alternative destination."

Virgin Atlantic is offering refunds to pregnant passengers due to fly to all affected destinations - including countries that it does not fly to directly but offers connections to, such as Colombia, Panama and Puerto Rico.

Meanwhile Lufthansa, Austrian Airlines and Swiss Air will allow pregnant passengers and, generously, travel companions as well, to alter an existing booking to any of the affected countries for free until March 21.

Travel insurance policies should also protect holidaymakers from the costs of having to alter plans, but you should always check the small print.


What people are saying
A selection of customer comments from Trust Pilot

Nobody wanted to put together this complex itinerary until I found DialAFlight!
After becoming disillusioned with other travel services, who were not interested in organising a complex itinerary of flights for a number of stops in Australia, I stumbled across Adrian at DialAFlight. He listened to what I aspired to do and rather than persuading me to simplify my ideas, made it work, putting together a package of flights, accommodation and car hire that completely suited my needs!

He was helpful when I changed the car hire requirements several times - Moreton Island needed an industrial 4x4, and answered all my queries before I flew. Best of all the prices were really competitive! Adrian will certainly be someone I will go back to.
Lee Houghton gave DialAFlight 5 stars on Trust Pilot

They are honest, helpful, funny and professional
We were supposed to be going to Egypt. But our flights have been cancelled due to Foreign Office advice. Vincent has been there for us from the word go. He has spent a very long time sorting out arrangements, refunds, finding us a new destination and a good enough resort without it costing us more.

Even when we rang every day to check different resorts, he checked everything, always got back to you when promised and even when he has a day off, his colleagues are more than happy to help you as a customer. He gets nothing for this but yet has taken all this time to ensure everything is perfect for our holiday.

I would 100% recommend these guys, they are honest, open, quick responding, helpful, funny, professional and always there to pick the phone up as soon as you dial. The employees give a great service to their customers, and in the real world they would only do that if they believe in the company and get looked after themselves, so I think it says a lot about how DialAFlight works.
Moley Walsh gave DialAFlight 5 stars on Trust Pilot

A quick response even to my daft requests
I checked if I could arrange a recent trip myself more cheaply and I could not. Ronnie and the rest of the team provide a rapid, pleasant and professional service. They took the stress out of planning , were patient with me when I repeated questions or asked daft requests. You always get a rapid response to a phone call or email and whoever responds, they are informed and very professional. I cannot recommend this company highly enough
Nikki Green gave DialAFlight 5 stars on Trust Pilot

It was complicated but Noah knew how do it
Noah organised a fairly complicated batch of flights for me. They included flights to Auckland from Sydney for my sister and from Gatwick for me, which arrived within 15 minutes of each other plus flights for us both from Auckland on to Coolangatta on Australia's Gold Coast. And then a return flight to Gatwick for me. All of these had to be on very specific dates and times.

Noah's personal attention even extended to calling me to make sure I was happy just before he left the office on the day I was due to travel. I will definitely be asking Noah to book all my future trips and wouldn't hesitate to recommend Noah and DialAFlight to anyone else with plans to travel
Wendy George gave DialAFlight 5 stars on Trust Pilot

When I booked online I came unstuck so this time I used an expert
I used to book all my holidays online but came unstuck when booking my last trip and decided to give DialAFlight a try. Lloyd put together a trip for my fiancé and I and we were amazed. Flights, transfers and accommodation were sorted and everything went without a hitch - which was quite unbelievable as we had seven flights in total with transfers! Lloyd made the booking process stress free and the holiday was an exceptional experience. I can't thank him enough!
Emile Bolt gave DialAFlight 5 stars on Trust Pilot
Sparkling footnote: Emile's name was pulled out of the hat in our monthly Trust Pilot draw and a case of Prosecco is on its way to him.
Read more reviews at https://uk.trustpilot.com/review/www.dialaflight.com
What's on offer?
A selection of this month's top money savers...