Thailand is a superb destination for getting around. Be it the many different sights and spots of the country itself, or onto other destinations across Asia, this is somewhere that multiple stops can easily make up your holiday. So today we're bringing you some of the best options for touring around this beautiful part of the world.
Thailand is the perfect hub to visit other countries in the region, with more border crossings opening up to Myanmar, new flight links across the region constantly emerging and, of course, a high speed train coming from China. Seeing this part of the world has truly never been easier.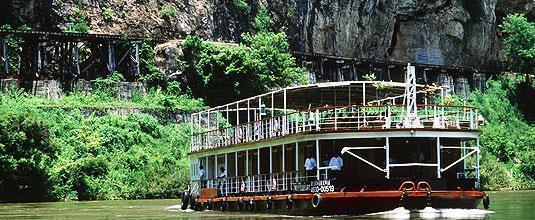 Take to the water with a delightful short cruise along the River Kwai. The perfect way to explore this verdant and historic region, this four-day cruise provides you with superlative views and comfort for the whole stretch. Visit the awe-inspiring temples, the notorious bridge over the river, ancient ruins and spectacular natural landscapes too. With four days of luxury on this wonderful cruise, the RV River Kwai Cruise is the perfect add-on to any stay in Bangkok.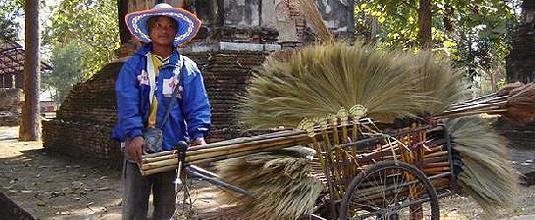 Alternatively, take to Thailand's border country and explore the vast history of this spectacular country with this three day Isaan Explorer Tour. You'll see so much of this beautiful country in just a few days, taking in the colour, sights and the beaches to the north of bustling Bangkok. Venture through the beautiful countryside and stunning landscapes as you make your way towards the border in Laos. See waterfalls, rare animals and imposing temples along the way on another excellent addition to a Thai holiday!
For some true escapism, choose the Slow Boat to Luang Prabang and combine Thailand with Laos on this unforgettable 6 night trip. Begin with a hollistic night in Chiang Rai, before you climb aboard your boat, ready to take you from Huay Xai to Luang Prabang over two blissful days. Relish the peaceful water of the Mekong River and admire the stunning countryside and eye-catching sights you pass on this short cruise.
Once you arrive in Laos, you'll have stay 4 nights for the price of 3 at the wonderful Sala Prabang, the perfect opportunity for yet more relaxation or exploration. Discover the old town of world heritage listed Luang Prabang and experience the night bazaar and the culinary delights on offer.