With December fast-approaching, many of us are starting to make plans for the winter period, either to escape the cold or to embrace it. It's this time of the year that we look to our favourite European spots for weekends away where the Christmas markets are! So without further ado, here are our favourite Christmas markets to visit!
New York has the Rockefeller Center, Berlin has the Kurfürstendamm (or the Ku'damm for short). Yes, of course, we're referring to big and bold Christmas decorations. The Rockefeller Centre famously erects a huge Christmas Tree and lavishly decorates it every year, whereas Ku'damm dedicates almost an entire boulevard to their display.

You'll find a superb selection of handmade products, stocking fillers and winter warmers, with plenty of food and drink to draw you in. Find everything from mulled wine (or Gluhwein) to Scandinavian smoked salmon to keep yourself going in the cold. Berlin's lively Alexanderplatz should also be on your list regardless on when you choose to visit, but head over for the holidays and you'll be welcomed by a plethora of activity with the most spectacular of fairgrounds coming to town.
Discover Berlin's bright lights for yourself with savings of 20% at Louisa's Place, fly and stay the weekend from £225pp!
Another excellent choice to sample some Christmas spirit is Reykjavik, although this is a step away from the traditional Christmas markets that you may be more accustomed to. Reykjavik's Yule Town consists of small and beautiful Christmas houses that will be placed on Ingólfstorg in mid-December. Yule Town offers a wide selection of gifts, Christmas decorations, delicious food and all kinds of entertainment.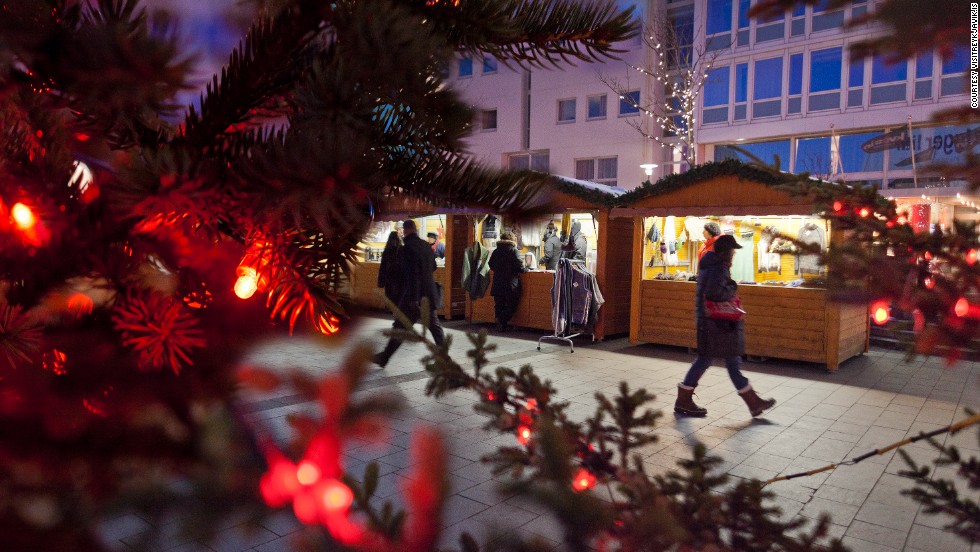 Elsewhere, the Christmas market in Heidmork is open for four weekends before Christmas. At the market there are craftsmen and designers presenting and selling their products. Some of them only participate in the market for one day so there is a lot of diversity in the market from day to day.
Choose Reykjavik this December and stay 4 nights for the price of 3 at Radisson Blu 1919!
Key to the festive experience in the Czech Republic, Prague's Christmas markets are the most impressive in the country, lighting up the city and attracting locals and tourists alike. Set predominantly in the Old Town and Wenceslas Squares, the markets open every day from late November to early January and create a true Winter Wonderland setting to get everyone in the festive spirit.
Sporting brightly coloured huts, the stalls sell a range of enticing and thoughtful products from traditional handicrafts: glassware, jewellry, wooden toys and hats, scarves and gloves; to traditional foods and winter warmers from spit-roasted hams and barbequed sausages (klobása) to freshly made cakes and pastries including Trdelník - a hot sugar coated pastry. Of course, the famous Czech beers will be widely available to wash down these treats alongside the option of mulled wine or cider.
Get a fabulous five-star festive experience yourself with a stay at the Boscolo Prague from just £285pp!
Amsterdam is no stranger to hosting the bright lights of Christmas either, boasting its own selection of seasonal shopping opportunities with plentiful markets setting up stall each week in the build up to Christmas. These vary from traditional Dickensian markets that aim to replicate and capture all the magic of a traditional Victorian Christmas, to more modernised approaches such as trendy food festivals based within old industrial buildings.
Head to Haarlem for a truly special experience, with histroic canals and a certain old world charm helping to create a unique and rather special atmosphere. Featuring traditional markets aimed at people of all ages, thanks to a combination of festive sweets and treats, handmade goodies and unique gifts, all set to the theatrical and welcoming sounds of a live choir.
Enjoy a luxurious winter weekend in Amsterdam with a stay at the Grand Hotel Amrath from just £325pp!